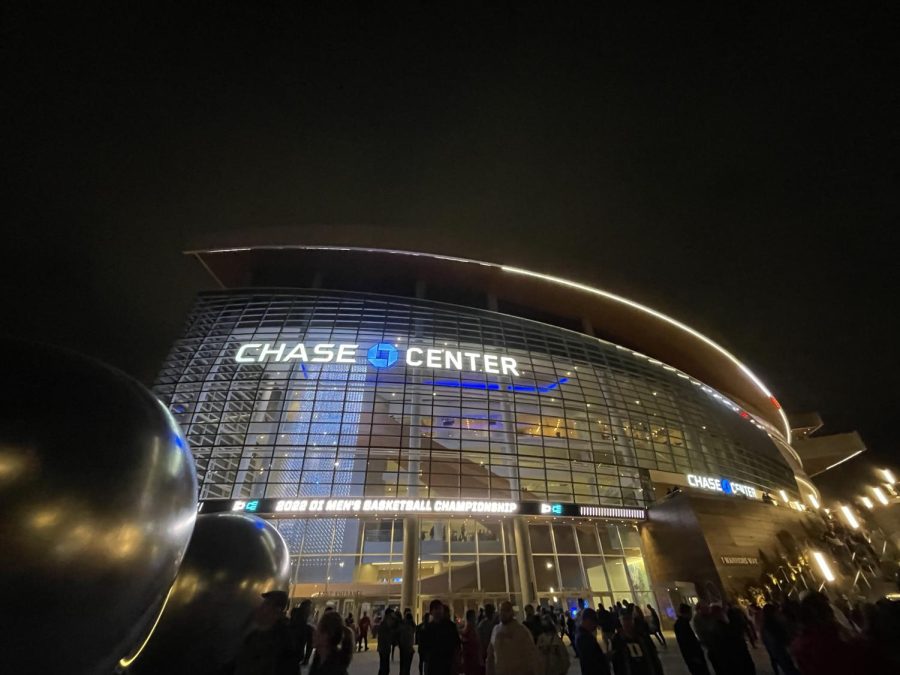 Players to Watch
November 30, 2022
Nijel Pack
Third-year guard Nijel Pack will have a new role this year hoping to bring the eager Miami Hurricanes to another deep March Madness run. The proven transfer will have the opportunity to take the Athletic Coast Conference (ACC) by storm with a strong backcourt. Paired with Isaiah Wong, Pack looks to help this Hurricane team build on last year's success and wreak havoc on a top-heavy ACC.
Last year, Nijel Pack proved himself as a guard who could produce, putting up 17.4 points per game with a 45.5% shooting average from the floor for Kansas State University. This didn't translate to much success with the deep Big 12 though. The Wildcats finished with an unimpressive 6-12 record in conference and failed to make the NCAA tournament.
Nijel Pack is looking to make a big impact on the Hurricanes this upcoming season. Last year, the Hurricanes ended very well, making a surprise run to the Elite 8 before falling short to the eventual champions, the Kansas Jayhawks. Pack seems to be building great chemistry with his new squad this year, putting up 13 points per game during his first months in the orange and green. 
As the season progresses, look for Pack to make a splash impact and potentially lead the Hurricanes to another dangerous run in the Spring.
Marcus Sasser
Six-foot two guard, Marcus Sasser, is aiming to build on the Cougar's achievement from last season and yield his team success. The highly-ranked Houston Cougars have high expectations that Sasser will carry the team to a win. 
Last year, Sasser scored at a high rate, averaging 17.7 points per game. The Cougar's success followed suit, ending their season with a 50-44 loss to the Villanova Wildcats in the Elite 8. This was a very impressive postseason run considering the five-seeded Cougars had just knocked off the loaded Arizona Wildcats who were the top seed in the South region.
If the Cougars were to make the Final Four this year, they would have quite the home-court advantage. This year's Final Four will take place in Houston, Texas at NRG stadium. The Cougars are currently ranked first in the AP poll and it is entirely plausible that they may make it, contingent on Sasser dominating at a high clip and the rest of the Cougars playing well on both sides of the ball.
Drew Timme
Senior Drew Timme is also prepared for a big role this year as the leader of the Gonzaga Bulldogs. 
Last year, the Bulldogs came into the NCAA tournament as the top seed with extremely high expectations. They fell short in the Sweet Sixteen to the Arkansas Razorbacks. Timme was superb for the Bulldogs during their tournament run last year, averaging over 27 points per game over their three games.
This year, Timme will potentially bring the Bulldogs over the March hump where they have failed to meet expectations in previous years. He will take a greater leadership role in the absence of Chet Holmgren, who was drafted second in the last NBA Draft to the Oklahoma City Thunder. Timme started off the season strong, averaging 20 points per game and 7.4 rebounds per game through his first seven. As the season gets going with the remainder of their non-conference schedule and West Coast Conference play, Timme hopes to lead the Zags so that they can finally fulfill their stout tournament expectations. 
Oscar Tshiebwe
Oscar Tshiebwe is a dominant big man for the Kentucky Wildcats. As a center, he is a force to be reckoned with on the post and is able to score and rebound at will for the Big Blue Nation.
After his season ended last year, Tshiebwe made the surprise decision to return for another year, as most analysts had him pegged as headed to the upcoming draft. This decision saw their team stock skyrocket with such a talented player remaining with the team.
Last year, Tshiebwe averaged 17.4 points with 15.1 rebounds per game. These outstanding numbers lead to the highly-coveted Wooden Award. An especially impressive performance last year was when Tshiebwe accounted for 21 points and 22 rebounds in an overtime win against Mississippi State on Jan. 25 of last year. 
However, the personal success that Tshiebwe enjoyed last year didn't exactly translate to the postseason success he and the rest of his Wildcat teammates were hoping for. 2-seeded Kentucky fell to the 15-seeded St. Peter's Peacocks in a thrilling overtime upset. Kentucky failed to bring their A-game that night and as a result were on the crushing end of a March Madness Cinderella run for the ages.
This year, Tshiebwe and the rest of his Wildcats are aiming to go further in the tournament. With the help of Antonio Reeves and Sahvir Wheeler, Kentucky is determined to prove itself as a team that can avenge its embarrassing upset from last season.
Jalen Wilson
Junior forward Jalen Wilson will also be poised for a larger role this year, as the leader of the defending-champion Kansas Jayhawks last season. Wilson was the leading rebounder for the Jayhawks last year but will have to prove himself as more of a scorer this year with Ochai Agbaji and Christian Braun each being taken in the latest NBA Draft. 
Last season, Jalen Wilson was a solid player for Head Coach Bill Self and the Jayhawks. Wilson averaged 11.1 points and 7.4 rebounds for Kansas in his 2021-2022 sophomore campaign. He wasn't primarily a scorer but proved useful on the boards and defensive end. His effort helped Kansas to a championship-bound run that finished victorious in New Orleans. 
This year, Wilson will have to be more aggressive and dependable on the offensive end for Jayhawk Nation. In his first eight games, Wilson has averaged 22.8 points and 8.9 rebounds which is a good sign for coach Self. He has also had the help of standout freshman Gradey Dick, who has averaged 15.4 points in his opening games. Dick was a highly ranked and sought-out recruit who was 21st in his class, according to 247 sports.com and their TOP247 rankings. With the help of Dick and other supporting players, Wilson will be set for a very nice season. He and the rest of the Jayhawks will be aiming to be the first back-to-back champions in over a decade.