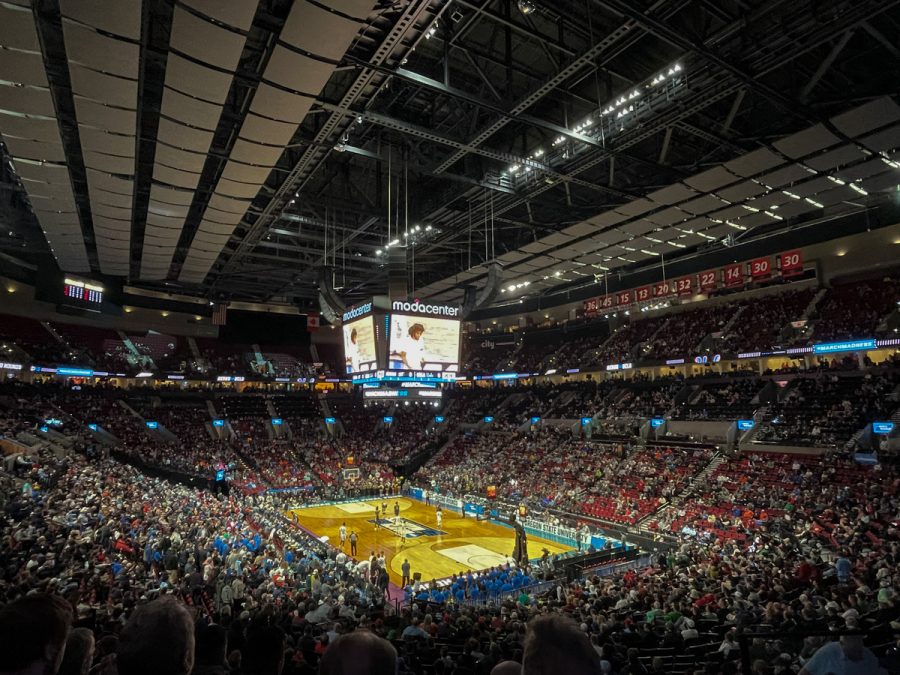 A Local Look
November 30, 2022
Oregon Ducks
The Ducks are vying for a tournament bid this year after failing to appear last year. 
In their non-conference schedule, the Ducks had key matchups against Houston, UConn, and Michigan State but couldn't answer the call and dropped all three. The Ducks were able to respond after those tough losses by pulling out a win against Villanova to conclude their week at the Phil Knight Invitational. 
As the Ducks get going with their conference schedule, they will have a couple of talented PAC-12 foes that will be tall tasks for this Duck team. Teams such as the Bruins and the Arizona Wildcats will be competitive games which could add a lot to a tournament resume come Selection Sunday.
Oregon State Beavers
The Beavers also have their season underway with important matchups that can prepare them for conference play. 
They had a huge Thanksgiving game as a part of the Phil Knight Legacy tournament which revealed a lot about this team. The Beavers played the Duke Blue Devils on Thanksgiving day in Veterans Memorial Coliseum in Portland, OR, and lost in a close game by a score of 54-51. While the result will end up in the loss column, the Beavers' ability to compete with blue blood should give a sense of hope for Beaver Nation. The Beavers weren't able to build off of that promising showing because they lost their next two games of the tournament.
As the Beavers advance out of their non-conference schedule, they will also face a difficult PAC-12 schedule with a lot of opportunities to advance their resume come springtime.