Portland's Can't-Miss Bakeries
Portland's food scene is one of the best in the country. And their bakeries are no different. Tasteful sweets are placed all throughout the city, each with a different and unique flavor. Many are located within some of Portland's greatest hubs. 
St Honoré Boulangerie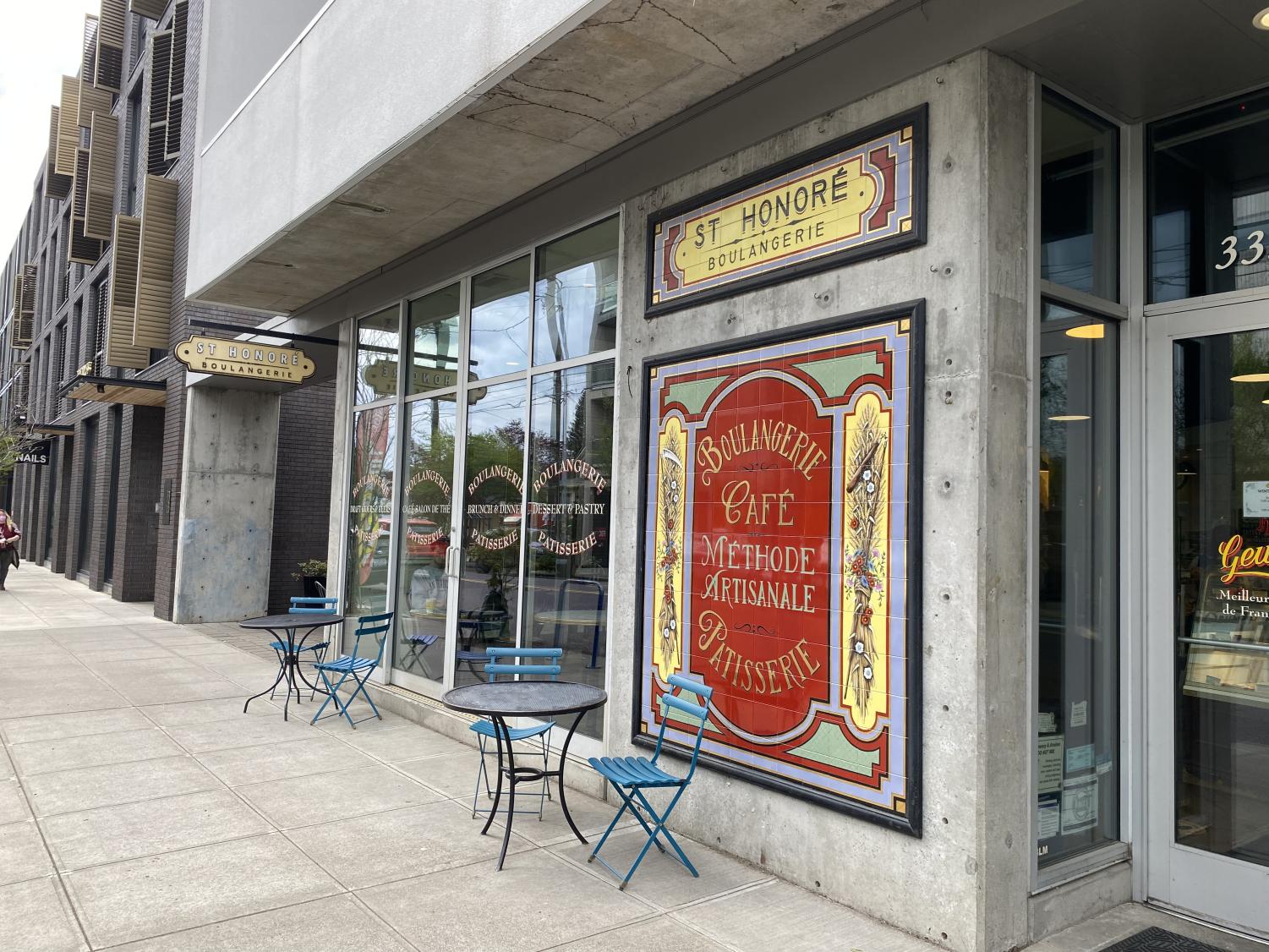 St Honoré is arguably one of the best bakeries in Portland, and in my opinion, it lives up to its reputation.
It is a beautifully styled bakery with hints of French charm. I visited their location on SE Division St, which is one of their four locations throughout the city.
I ordered an almond croissant and a plain croissant. Although they were both simple orders, they held rich flavor and had the perfect consistency. The plain croissant was light and fluffy with the perfect balance of a buttery inside. The almond croissant carried the same fluffy texture and was coated with a generous amount of the rich almond spread. On top, there was a thin layer of shaved almonds to enhance the flavor.
The exterior of the bakery is very eye-catching with hints of small French detail. The interior is a very welcoming environment. The perfect place to catch up with friends or sit and do homework. What adds the most unique touch is while you are sitting down or waiting for your patisserie you are able to see the bakers rolling out the bread. It adds warmth to the environment.
On top of the delicious pastries, I was given a free baguette. The bakery was almost closing, so they were kind enough to give me one of their leftovers. St Honoré is definitely worth trying out — and try to go at a late time in hopes of getting a free treat.
Grand Central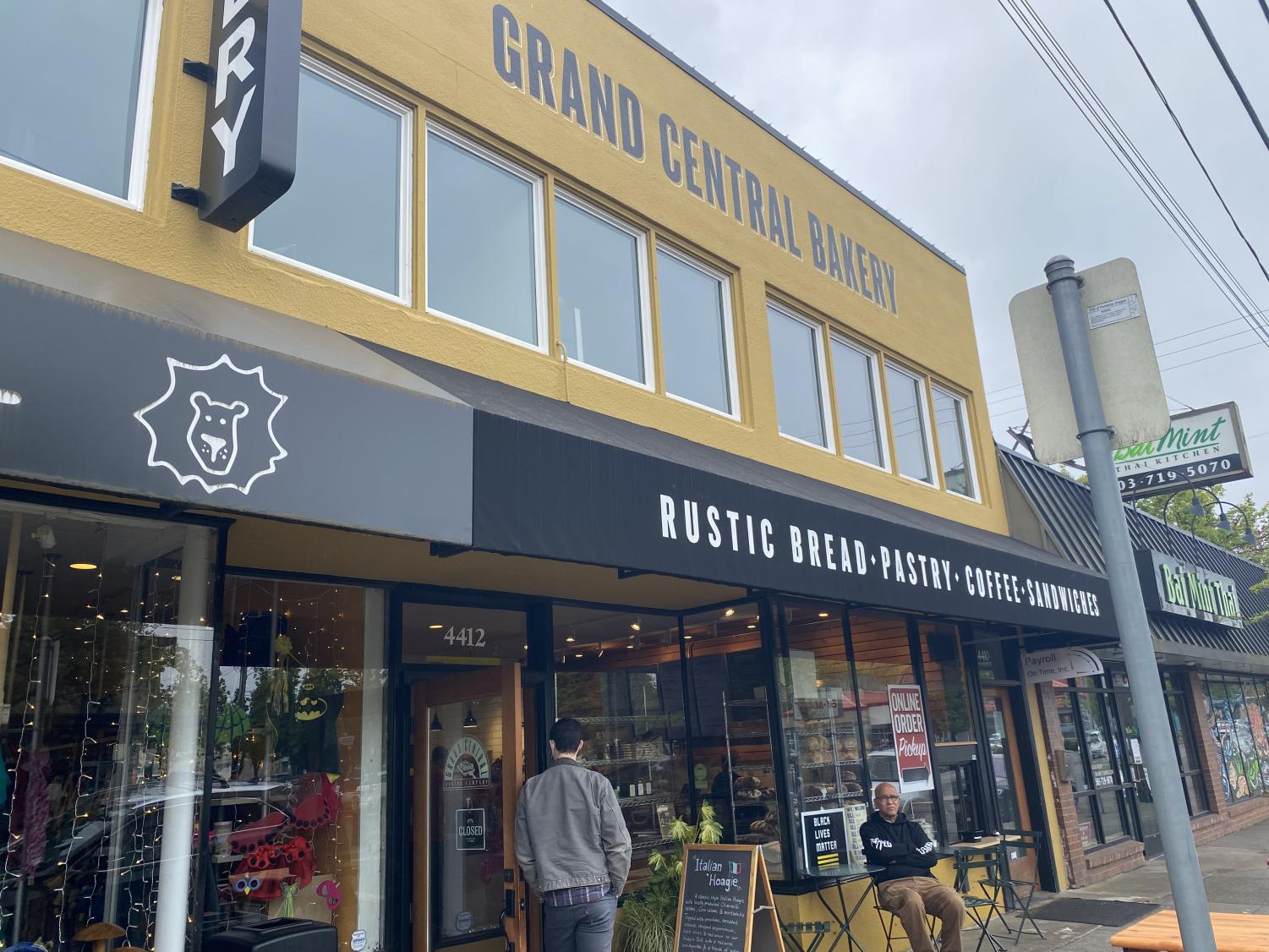 Grand Central Bakery is one of Portland's most well-known bakeries. They are widely known for their delicious bread that can be found in just about any grocery store in the city. I went to the location in Woodstock, but they have many other locations throughout the city.
I ordered an almond croissant and a pecan pull-apart. Both of these sweets exceeded my expectations. The croissant had just the right amount of flakiness to it. What made this better than most almond croissants that I have previously tried, was the amount of almond spread/filling that it had. It is thickly placed on the croissant making every bite that much more enjoyable.
It was definitely a mouth-watering pastry. The pecan pull-apart was a gooey roll coated in melted sugar with pecan. This had a rich pecan flavor and complimented the sugary outside.
Due to the hype that Grand Central has, the store is quite busy. There is seating in the back for those who want to sit down and eat, but for the most part, I don't think it would be the place to get work done. Grand Central is a Portland classic, definitely one you can't miss. 
Lauretta Jeans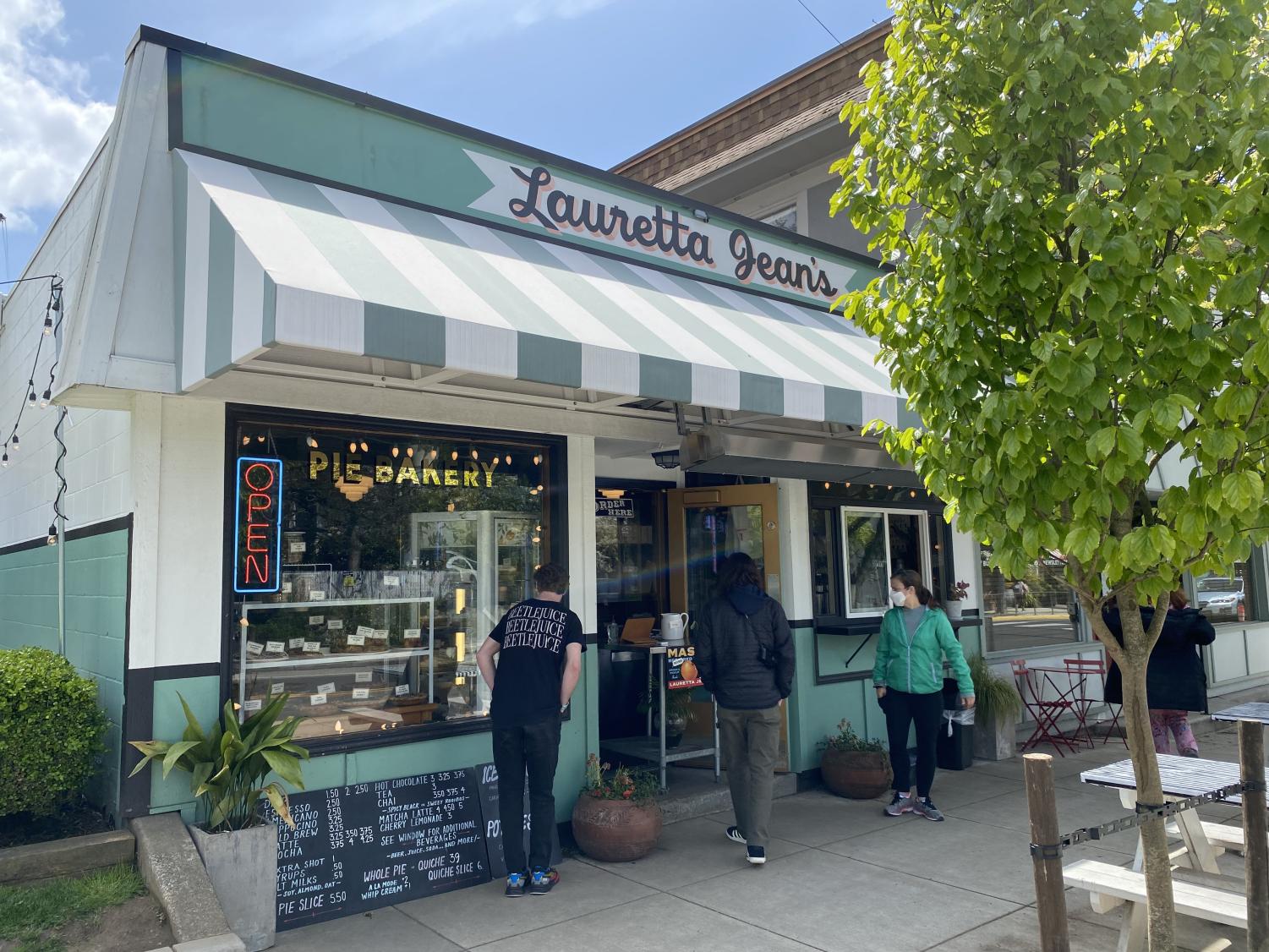 Lauretta Jeans is the cutest little pop-up bakery. Located on SE Division St, it is a hidden gem. Lauretta Jeans is a pie bakery but doesn't fail to also serve other sweets. The bakery is very welcoming and perfect for those who only want to stop for a quick treat.
There is no seating at Lauretta Jeans, just a walk-up counter. Although many would be turned away by this, I think it adds character. It is different from other bakeries where one would normally sit down and eat, but I like that this one is geared towards those who are on the go. It is no problem to wait outside in line because the store has inviting canopies to stand under.
I ordered a raspberry scone and a chocolate chip cookie. Even though it is a pie bakery, the other items did not disappoint. The raspberry scone had just the right balance of sweet and sour. The raspberries were placed in between the rolled scone. The chocolate chip cookie was a fairly thin cookie. It was soft and gooey, but not as warm as I would have liked.
Lauretta Jeans is somewhere I would recommend, especially if you happen to be walking around Division.
---
Overall, I was pleasantly surprised with all of the bakery items I acquired. My first pick would have to be Grand Central Bakery because of the wonderfully- made almond croissant. It is a must-go. Next, I would recommend St Honoré due to the environment of the bakery. Lastly, I would put Lauretta Jeans, only because the other two outshined it. All three of these bakeries are unique in their own ways. They all have something that is worth gravitating towards.