Meet La Salle's 2022–23 Student Council Candidates
On Thursday, April 28, candidates for La Salle's 2022-23 Student Council will speak to the student body at an assembly. 
Once students are elected, they'll be interviewed by La Salle's Executive Council. From there, they'll assume their new positions on Student Council. 
The Falconer is providing each candidate with an opportunity to directly address the student body before speeches on Thursday. The responses below are published exactly as they were submitted to us by each candidate.
Sophomore Class President
Avari Brocker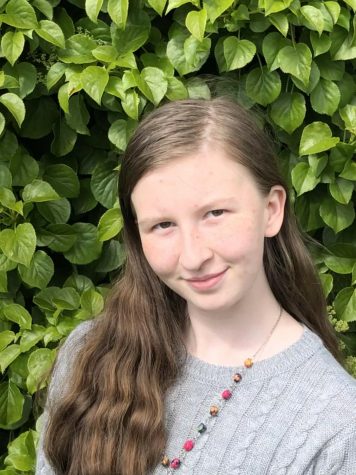 "I'm Avari Brocker and I am running for sophomore class president. I've been drawn to leadership over the years because of the happiness it brings me to serve my community. One of my main goals is to establish a better connection with other Lasallian Schools. I think we have the opportunity to be a part of a larger community that can help us effect real change in the world. My other main goal is to help our community build our new normal. We have the chance to build ourselves up stronger than we were before Covid and I want to help make sure everyone's needs are honored in this new normal. My experiences have taught me to work hard, be dedicated, and be motivated; that's exactly what I'll do as your sophomore class president."
Sami Nael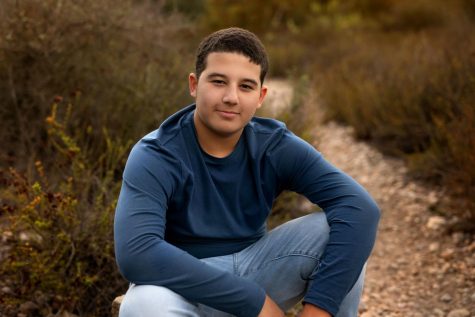 "Hey everyone, Sami Nael here. I am running for sophomore class president, and would like to share some facts with y'all about my campaign. My plan for next year is to have the money made by the student council (donations, fundraisers, bake sales, etc.) be used for things that everyone wants. We could put more money into getting tastier and healthier school lunches, as well as more inclusive lunch options for people with certain dietary needs or allergies. We could possibly get better equipment and gear for our athletes and sports teams at La Salle too, as I know that is something that students here at La Salle care about. In the past, too many people have made decisions based on what they or their friends wanted, but not always in the best interest of the community at La Salle. I will listen to everyone, and work towards making La Salle a more fun and inclusive environment. I have big plans for next year, and if you vote for me, you can make a difference in La Sa lle. Vote for the change you want to see, vote for Sami. 
If you have any questions about my campaign, contact me at [email protected]"
Junior Class President
Evie Barrera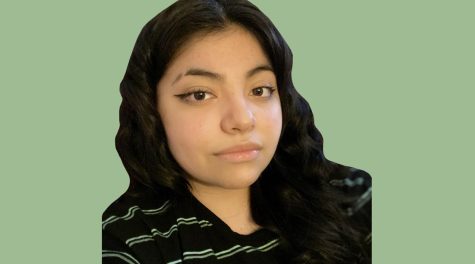 "I am a junior class president candidate and I want to help create la salle a safe place where you can be yourself without having a fear of not being accepted, and to help students enjoy coming to school by helping them find a community they feel is for them. I see school as a place where you get to explore what you'd like to do in the future, kinda like Dora the explorer but without the jungle and monkey and the swiper no swiping. Instead of all that, it's filled with obstacles that are sometimes invisible to the student's eye, like being too anxious to ask for help or advice. So I want to be there for the future junior class by helping them when they need support, information, or a friend. A way to contact me is by gmail which is [email protected] or instagram which is evelynlatorta (i know it's a very weird username)."
Gary Kaufman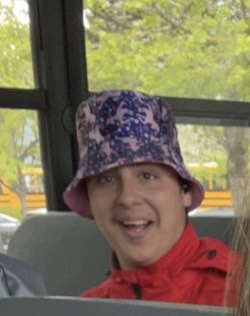 "I have a bunch of goals for next year, but the most essential one for me would be to make our school an enjoyable & relaxed atmosphere for our students and staff. We have all been through difficult times since the beginning of Covid for a variety of reasons, which is why I am so dedicated to a brighter future for all students and faculty."
Ashley Nelson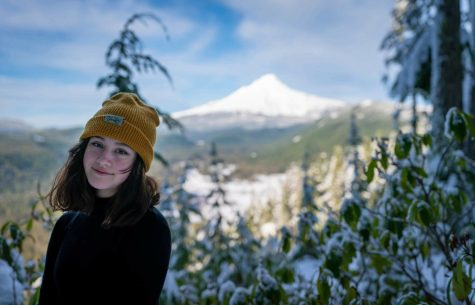 "My campaign is entirely community and inclusion driven. I am motivated to make school more enjoyable for everyone. It's very important to me that we, the students, have decision-making power especially when something affects the student body. Overall, I wish to push the idea of a stronger community, and for everyone to feel included. While I not only wish to positively impact our community, I promise to dedicate my time to make our school more inclusive to everyone. Be a cool dude, vote Ashley 2022!
Contact me at:
@ashlina._.nels on IG"
Violet Sheehan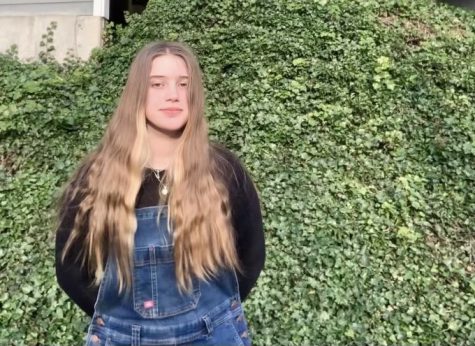 "My name is Violet Sheehan and I'm running for Junior Class President. If I'm elected then I will have two main goals. One, your voice will matter. With my experience as both a student but also a member of the executive council, I have noticed that students often feel their voice isn't being heard or represented. If elected then I promise to advocate for you. If you have change you want to be instituted in the school I will fight as hard as possible to make sure you are heard. My second goal is to create a basic first aid protocol that is instructed to both students and staff. This year alone I have experienced multiple times in which a medical emergency occurred on campus and the people who did real help were students. I think it isn't fair to put our community in a stressful situation in which they feel unprepared. Along with the administration, I would like to formulate a plan that can be taught to the entire school in the same way run, hide, fight was. You can contact me with any questions through my school email, Schoology, or my Instagram under Violet Sheehan. Don't forget to vote Violet for Junior Class President!"
Dawson Stroud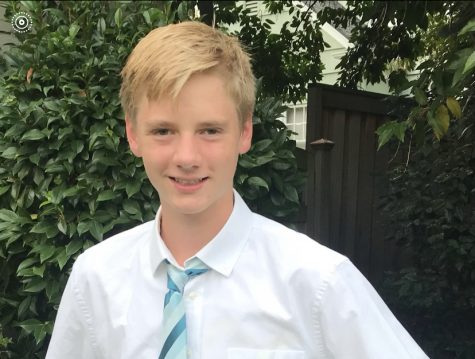 "When I was asked to participate in this voters guide, one thing came to mind: how honest can I be? The formal candidate speech's that will be given Thursday have been edited, trimmed, and revised by the adults who operate student council, so this is my only opertunity to speak directly to the constituants I hope to represent. I am running because I think La Salle can do a better job trusting students. Every test we take, every sporting event we attend, is closly monitored by adults who think we will do something bad if we are not under constant surveillance. I want to show these people that while we are teenagers, we can be responsible, independent leaders. Trust is the one thing La Salle lacks, and I hope to show that we not only deserve it; we have earned it."
Student Body Vice President
Catie Tassinari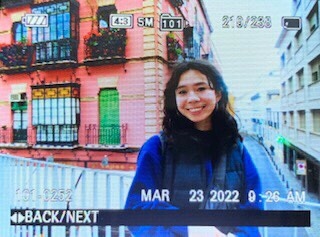 "My name is Catie Tassinari, and I am running for Student Body Vice President! I have been heavily involved in the school since ninth grade, and I want to continue to do so into my senior year. If I had to pick one thing that I was most proud of in my high school career, it would be pushing myself to be immersed in our school community. Because of the various activities I've joined in the past three years, I met so many people that I would never have known before. These connections strengthened the experience I had at school, because I was able to recognize and talk with a wider group of individuals. I know that it can be hard to get immursed—opportunities aren't always advertised, you have a busy high school schedule, or you have other commitments. As your Vice President, I would help you navigate these difficulties and find fun ways to be more involved in your school! My biggest goal for the coming school year is to help us rebuild the sense of community that we struggled to maintain during the past two years, and I believe that we can do this by pushing ourselves to get immursed!
Vote for me as your Student Body Vice President!
If you have any questions or comments, you contact me through any of the options below!
Schoology: Catie Tassinari
Email: [email protected]
Instagram: catietassinari"
Student Body President
Izzy Simonutti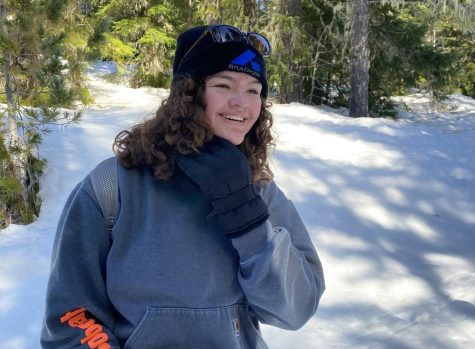 "My name is Isabella Simonutti and I am running for student body president! I am a strong and capable leader, there is evidence of this in my past year as Junior Class President, my presidency of the Earth club, and my leadership within theater and choir. I am someone who values a strong and cohesive community where each individual is able to feel like they belong, especially after two years of disconnect. I also think it is important to increase our lines of communication, meaning every student should have equitable access to voice their opinions within our community. Opening lines of communication will increase our ability to listen to each other as community, and by voicing your concerns I will be able to translate those to positive action. My election as Student Body President will increase our sense of togetherness. I will prioritize the individual student because I want every falcon to feel like they are being listened to and I want every falcon to feel like they are seeing the positive change they have wanted out of La Salle. If you have any questions please stop me in the hallway, contact me through my email [email protected], or my instagram @giada.izzy. Izzy is key to getting things done, solving all problems since 2021!"
Raphael de Leon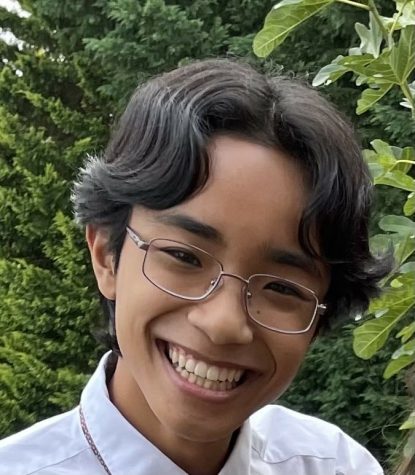 "My name is Raphael de Leon and I am running for the Student Body President position. I participate in cross country, swim, and track and field, and I am also the co-president of the Asian American Pacific Islander Club. I am heavily immersed in leadership as I've been in student council since sophomore year as well as being an Ambassador and a part of Link Crew. With me as Student Body President, you won't have to worry about going unheard. My biggest goal is to implement the views of La Salle students and change things in order to best fit the wants of the student body whether that be assemblies, spirit week, etc. I wish to act as the representative for the student body and find ways to build up our community. I want to advocate for your wants and needs to the Administration and be the voice for every student. I hope you guys consider voting for me as your Student Body President! Live, Laugh, and vote for Raph!
Feel free to contact me for any questions!
Email: [email protected]
Schoology: Raphael de Leon"