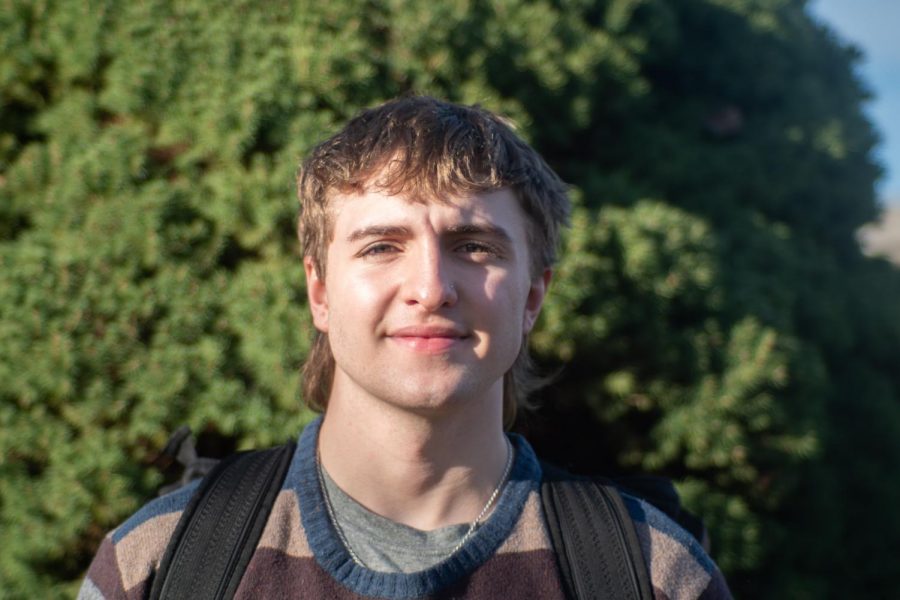 Peter Fengler-Johnson
Senior Peter Fengler-Johnson started playing football his sophomore year of high school at the insistence of former La Salle football coach, Coach Aaron Hazel. "Hazel was bugging me all freshman year," Fengler-Johnson said. "I finally gave in my sophomore year."
The biggest thing that Fengler-Johnson has enjoyed about football is the team mindset. He liked being around people "that all wanted to go to the same goal," he said. Another positive team aspect for Fengler-Johnson is being able to open himself up to teammates and share something "that I kind of had my whole life discovering," he said. "I got to do that with my team this year because I finally felt comfortable."
When Fengler-Johnson first began football, he had two goals. One of them was getting his first touchdown, which he achieved his junior year. Another goal was to "really feel like part of the team," which he says has happened this year. 
His junior year, which coincided with the pandemic, is what he views as his best season, partly because he got a touchdown and played really well, and partly because the team did well together. However, the shorter season without playoffs was hard, as Fengler-Johnson claims if it was a normal year they could have made it into the playoffs, and "I don't think I would have traded it for anything else," he said. 
Fengler-Johnson said his senior season of football was a challenge because the team didn't win any games. The football team finished with an overall record of 0-10. Regardless of this ending, Fengler-Johnson feels that the team did the best they could for the situation they were in.
"It's a new team," he said. "And I feel like we got off on a good start."
Something that Fengler-Johnson will miss about football is home games. He enjoyed the home game atmosphere and liked being able to start cheers from the sidelines.
High school sports have allowed Fengler-Johnson to have more self-confidence and to be more comfortable being himself in and out of football. He has also learned that it's important to be involved with lots of things around the school. 
After high school, he wants to stay involved with sports. Fengler-Johnson runs track and field and competes in wrestling along with playing football. He does want to continue with any of these sports, competitive or recreational.