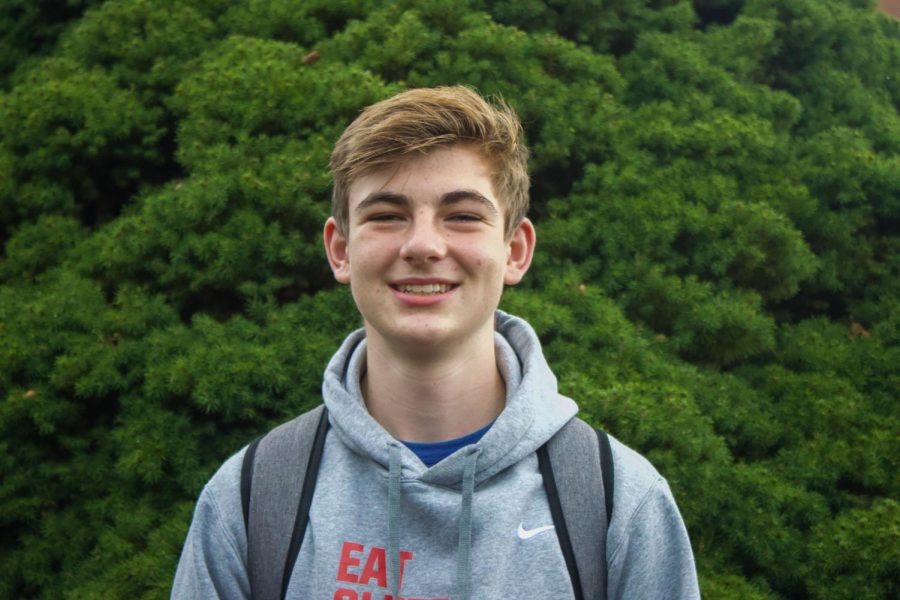 Murphy Schuster
Senior Murphy Schuster decided to do cross country because he really enjoyed track and field. Throughout grade school, he ran track for Catholic Youth Organization (CYO), then in eighth grade, he joined the Bowerman running club and the Cleveland youth cross country team to prepare for high school cross country.
He views the relationships he has been able to make through the team as the most enjoyable part of La Salle cross country. He liked hanging out with the team between school, practice, and team trips. He also liked team camp. "We get to just be running as a group and hanging out," he said.
A memorable team trip for Schuster is the Boise trip. He has gone three times and "each one is just totally different." He found it fun to hang out with teammates and have a break from school. 
A personal accomplishment for Schuster is breaking 18 minutes and getting a new P.R of 17:47.0. He has had some issues with shin splints and a hip issue this season, which "made it a little bit harder to progress as much as I wanted to," he said. 
Originally, Schuster was unable to achieve his goal of breaking 18 minutes on his 5k during the regular season. But, he talked to his coach, Coach Mikel Rathman, about this and was able to have one more race where he achieved his goal. 
Schuster views the biggest team accomplishment as making state. "We've never done it before," he said. The boys team also placed second in the district. This was "the best we've ever placed in 5A," since they joined NWOC.
He finds that he will miss "just being here, at La Salle, and just the people," as he feels that he made lots of good friends through cross country. 
At the beginning of his cross country career at La Salle, Schuster didn't really have any specific goals as he didn't really know how high school cross country would work. He didn't have anything, in particular, he was aiming for, time-wise. But, he did want to connect with people going into his freshman year. 
If he had one goal coming into his freshman year it would be, "to improve each year and get better as time went one," Schuster said. 
Schuster's junior season with COVID "probably wasn't the best," and it was a very short season. He found that there was less time to improve and it was difficult because there was less practice before the season.
Schuster believes that high school sports have allowed him to become more of a leader on the team. He remembers looking up to the seniors as a freshman and that he wanted to follow their examples. One person he looked up to was Bradley Kiltow, who graduated last year. He saw him as a really great leader. 
For Schuster, being a senior didn't feel like there were added responsibilities. "It didn't feel like an extra responsibility," he said. "It sort of just seemed like something I was going to do."