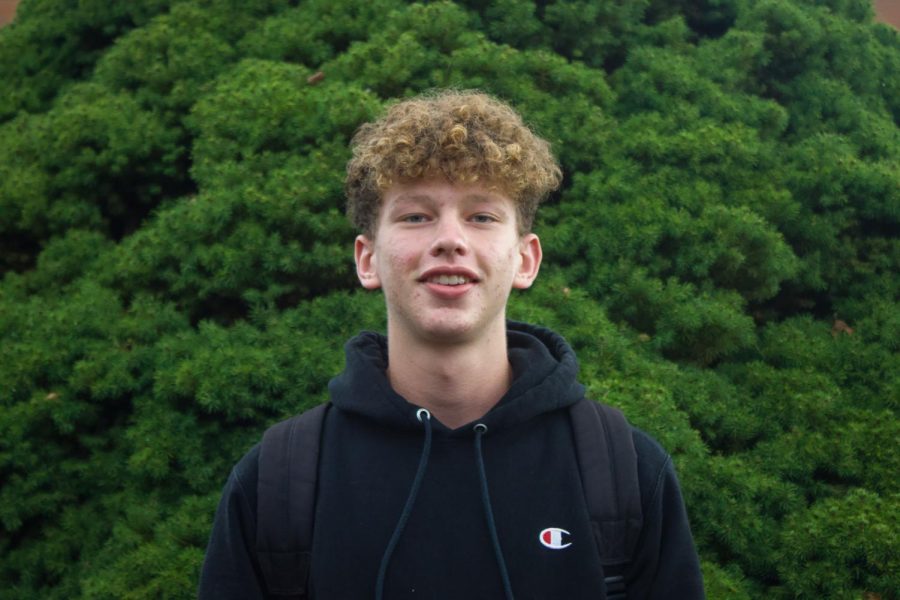 Jeffrey Richter
Senior Jeffery Richter has been playing soccer his whole life. He started playing at the age of four. "I started participating in soccer because my parents put me in it," he said.
This decision to play soccer led Richter to become a two-time state champion and find a passion for the game.
As a freshman, Richter played on the JV team. During his freshman year, he remembers striving to work towards becoming a member of the varsity team. However, he didn't just want to be on the team — he wanted to have an impact on the team. "I feel like I did accomplish that goal as a senior looking back," he said. 
During his junior year, his season was cut short and filled with uncertainty due to the pandemic. "I felt bad for the seniors because they weren't able to have playoffs," he said. As Richter concludes his high school career in soccer, he said he recognizes how special the senior season is and the exciting environment that comes with playoffs.
Throughout Richter's four years of playing at La Salle, he said he feels that the sport has allowed him to open up to be himself more. "I feel like it really helped my confidence," he said.
Richter has been able to show his talents on and off the field due to the responsibility that he held as a senior. This year Richter "felt more like a parent," he said. He enjoyed the role of being a mentor to his teammates because of the effort and dedication that the team was putting into this season. 
Richter has enjoyed many aspects of playing soccer, although meeting new people and having a close relationship with his team is what stood out the most. "The camaraderie on our team was amazing," he said. He felt welcomed and supported by his team and he was there to do the exact same to everyone else.
During Richter's sophomore year, when La Salle won state, Richter "didn't really play that much, so I was more on the bench supporting my teammates," he said. But Richter said his senior year felt special because he was a key player on the team and had an impact on the field. The experience of winning the championship sophomore season and his senior season were both unforgettable and he was able to see the different roles in which he held on both teams. 
Richter has a clear and driven passion for the sport. In the future, he hopes to continue to play soccer competitively at a collegiate level.
His biggest accomplishment while playing high school soccer was "winning state," he said. Richter knew that his team was the best in the state. "We just had to come out and play," he said. "It really meant a lot, just my final game as a Falcon was a win."