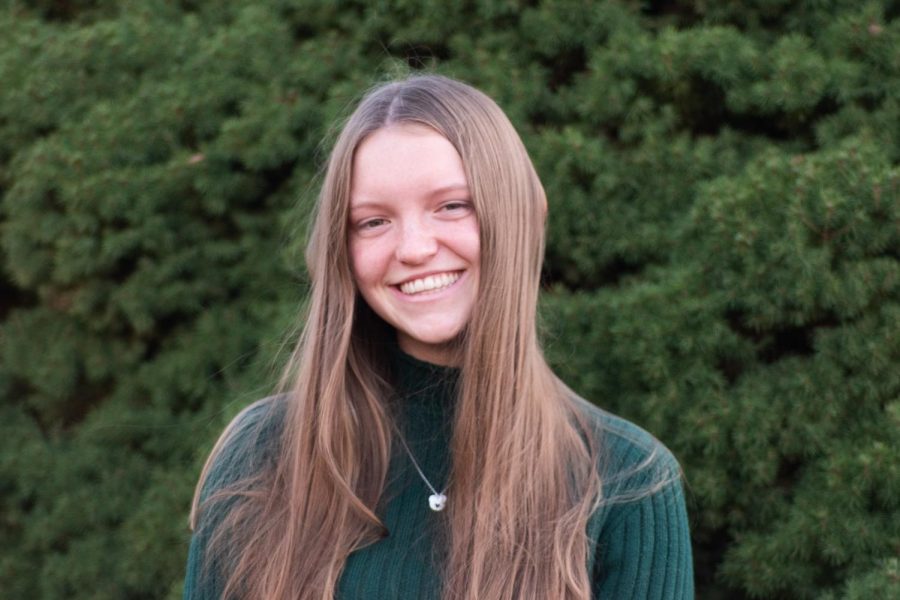 Erin McGinnis
Joining the La Salle cross country team as a freshman, senior Erin McGinnis didn't really have any experience with competitive running. She had participated in a few fun runs around Portland, but nothing super complicated. 
She has been running on the cross country team for four years and found the most enjoyable part of participating was the people on the team. McGinnis believes that the team has a really strong running community where they all support each other. She also found that being able to work with one of her teammates, Meredith Shea, was nice as they could "work together during the race and keep each other accountable," she said. 
Additionally, McGinnis has found the practices to be enjoyable. "The workouts are definitely hard, but I think that they help you to see your progress," she said. "You can definitely notice. If you're doing better after, you know, a few weeks of training, so that's nice," she said.
Getting a personal record of 20:07.9 on the 16th Annual Harrier Classic her sophomore year and placing first in the JV category are McGinnis's biggest personal accomplishments with the La Salle cross country team. She considers her entire sophomore year to be the year she did best in terms of performance.
McGinnis said she thought the team's biggest achievement was going to state this season. Both the boys and girls cross country teams qualified for state. The girls took eighth in the 5A division, with McGinnis placing 43rd out of 91 racers. This also allowed them to go to Boise, Idaho for regionals. 
McGinnis' junior year with COVID-19 was enjoyable. "I didn't feel there was as much pressure to do well," she said. The pandemic limited the number of competitions and actual season practices. 
Her biggest takeaway from running cross country at La Salle was being able to put in the work and see the results. She has also learned to listen to her body and accept that "you're not always going to get the result that you want, but continuously putting in the work is what really matters," she said. 
Another thing that McGinnis has learned is to take life as it happens and to not put herself down so much. 
McGinnis' senior season was one where she was able to focus on her mental health and give herself more grace. She's happy with the strength of the girls team and is happy to have more girls to run with. McGinnis was also happy with the results of her last race because she got her season-best. 
In the future, McGinnis doesn't have any plans for running at a collegiate level but, "running maybe intramural or for fun races in the city would be really good," she said.