Get To Know the AP Art Students Leading La Salle's National Art Honors Society
La Salle is home to a group of dedicated artists, with some student artists participating in the art community at La Salle by taking AP Art as well as participating in National Art Honors Society (NAHS). 
Students in Ms. Cha's AP Art class work over the school year to produce a portfolio on a sustained investigation. They then create art based on the theme that they choose to research. When all their pieces are complete, they upload their artwork to College Board and wait to be scored.
NAHS is a group of advanced art students that meet outside of school twice a week, and is involved in all things regarding art at La Salle. The group decorates for the holidays, helps create sets for theater, and collaborates with teachers to source artwork for their classrooms. Their leaders run an Instagram account where they promote the visual arts department.
The advanced art students interviewed said they are excited to promote the art program year-round, not just during art week. The Falconer hopes to celebrate the artistic talents of students in the art community at La Salle by sharing who they are as individual artists.  
Emma Olson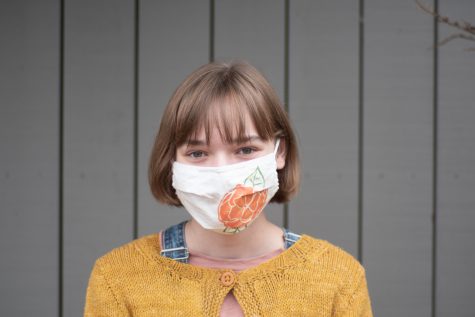 Senior Emma Olson has been making art for as long as she can remember. Her mom has been a big influence by introducing her to lots of different forms of art such as clay and painting. 
"My creativity is something that comes naturally," Olson said. "Just like my curiosity and my longing to want to create things." 
Olson's primary medium is printmaking and natural dyeing. She creates prints on linoleum blocks and dyes clothes, fabrics, or yarn with natural materials like plants, or anything she can find near her house.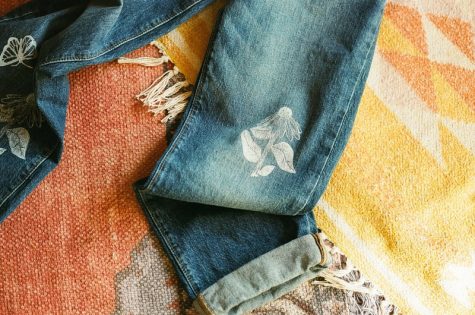 Brought to La Salle by the small class sizes, Olson decided to take Art Foundations her freshman year. Even though she was on the fence about taking another art class sophomore year, Olson is glad that she did. 
She loves that in AP Art there are no strict deadlines. She enjoys using class time to create. "You also get to be around other really cool artists," she said. "All the kids in my AP class are just so cool, and their styles are so defined and unique. It's just a really, really powerful community." 
For this year's AP exam, Olson is going to focus her portfolio on the environment. She says that she is comforted by the fact that she has pinpointed her style, and is in the works of coming up with new ideas. 
"I'm slowly working on it, but at the same time, thinking of like three other things I want to do," Olson said. "I'm just excited to create a lot of art."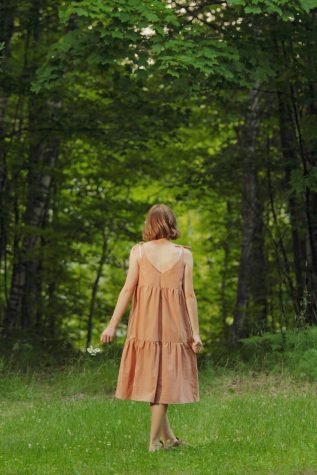 Olson is not only involved in AP Art, she is also involved in NAHS. To Olson, "Art Honors Society is taking our passion for art, and sharing it with the community and serving the community through our skills, or things we love to do with art," she said. 
Olson is looking forward to hearing from other artists at La Salle through NAHS. She is also excited about featuring artists on the NAHS Instagram page, hoping to give other artists in the community a bigger platform to share their work. 
Art is important to Olson because "it's one of those creative outlets that lets me take something I'm really passionate about, like the environment, and kind of twist it or give it my own perspective." she said. 
Natalie Rask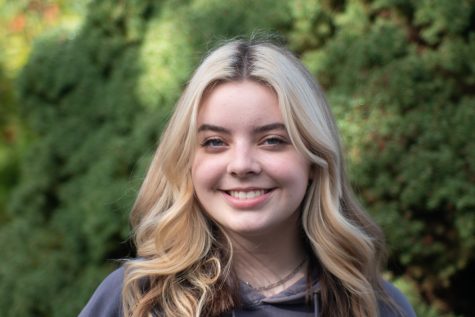 Starting out at La Salle, senior Natalie Rask didn't think she would become a big part of the art program. She thought that she would pursue music instead. However, after taking Art Foundations, Rask fell in love and recognized her own potential, so she continued taking art classes. 
Although Rask has always been creative, she definitely believes her art has improved from practice. "I've had a lot of improvement," she said. "I basically spend all my time in the art room doing art." 
As a multimedia artist, she uses both Prismacolor pencils and occasionally acrylic paints. Ms. Cha introduced Rask to Prismacolor pencils her freshman year, and it has now become the medium that Rask is most comfortable with.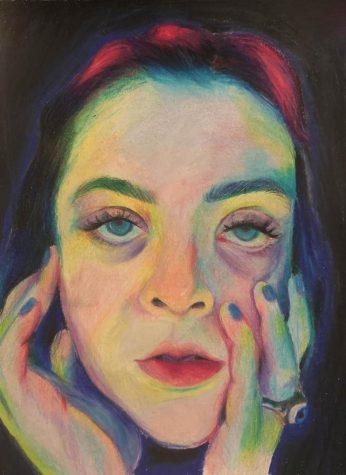 Rask loves using unnatural colors in her artwork. "I like to use neons and bright color and stuff like that to really make my art stand out from others," Rask said. 
The piece that Rask is most proud of is her self-portrait from her portfolio she worked on her junior year. The portrait was one of the main pieces of her AP art portfolio. 
Rask found the AP art exam extremely demanding. "Honestly, [it] was the most stressful thing I've ever done, but it ended up also being one of the most fulfilling," she said. "I've never seen all my pieces come together. Feeling so accomplished like that, it's a really cool experience."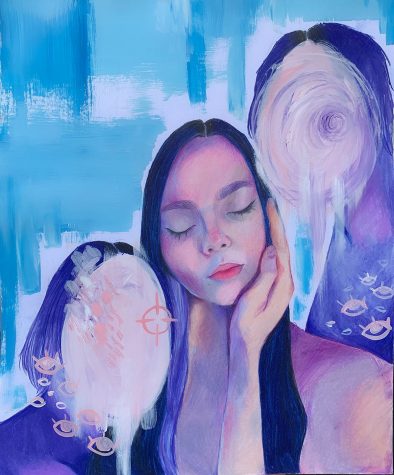 Also participating in NAHS, Rask looks forward to centering social justice at La Salle. "I'm really excited to be working with [Director of Equity and Inclusion] Ms. Mounsey on stuff like that, and putting an emphasis on social justice at La Salle and showing how important it is to students and staff," she said. 
Art has always been intertwined with Rask's life. "I probably wouldn't be here without it," she said. 
Whenever anything happens in her life, Rask's first instinct is to create. Rask says that art is "a whole 'nother world," and "I honestly don't know what I would do without it because it's just such a huge part of my life," She said. 
Gracelyn Rael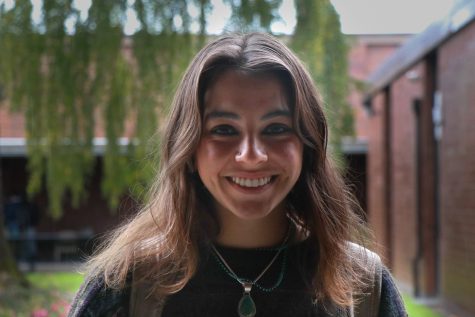 Senior Gracelyn Rael has been making art seriously since her freshman year. "But I have always had a creative drive," she said. "I've always figured out ways to create things."
Transferring to La Salle her sophomore year, Rael said she found "community" in Ms. Cha's AP Art class. Rael said that watching her peers in art grow makes her more inspired to keep creating. 
She also said that Ms. Cha has been a crucial inspiration for her artistic time at La Salle.
"Ms. Cha is the best person ever," Rael said. "Cha has helped me with so much and has inspired me to become a better person and use my art to help people and communicate with others, so she for sure is my role model." 
Rael's favorite way to create art is through collage. She goes through magazines from the '50s and '60s and creates art pieces from old photos. "I think it's cool to look back at how pictures used to look," she said. 
The art piece that Rael is most proud of is her four-part collage series that focuses on her healing process as being a survivor of sexual assault. To her, the pieces illustrate how this trauma affected her, how she lived through it, and came out on the other side as a stronger person.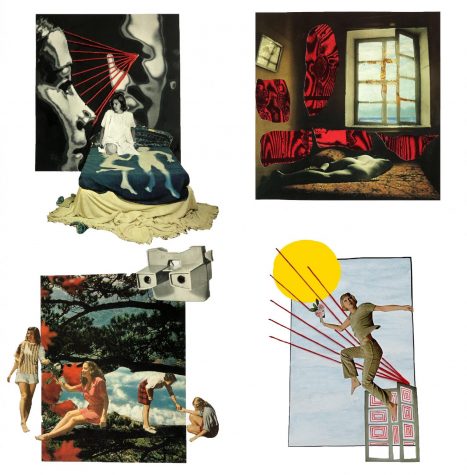 In addition to being an AP Artist, Rael is also involved in NAHS. With the program, she is looking forward to "getting more art around La Salle," she said. "I feel like La Salle's walls are so empty." 
Currently, AP art students are working on their portfolios; a collection of artwork they submit for their AP exam. A portfolio is a sustained investigation of a certain topic. Rael's "loose idea" for this year is studying mental illness, and what it is like to be a teenager affected by mental illness. 
For Rael, art is a way to share her story with others without using words. She uses art as a way to help gain knowledge about herself as well as relate to other people. "To me, I think that's the most powerful form of art; when it's a tool and it's used for therapy," Rael says. "That's why I love art." 
Mary Hanley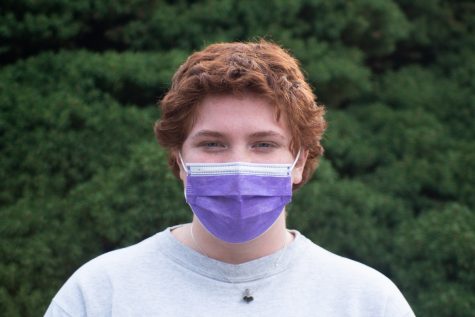 Senior Mary Hanley has been doing art as a hobby since middle school. At the beginning of high school that all changed, and she started to take art more seriously. 
Hanley even took a PE class over the summer in order to continue taking art classes at La Salle. "Out of all the electives, I can't imagine really doing anything else," she said. 
Hanley is a painter, using gouache, acrylic, and watercolor paints. Gouache is her favorite since it gives her the most freedom and the "best look," she said.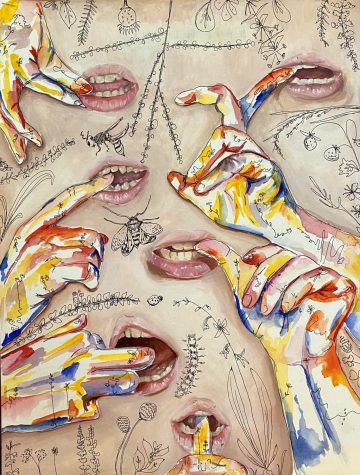 Hanley's older sister has made a big impact on Hanley's work. They both love portrait work. "The way that we think about art is very similar, it's nice to have that kind of familiarity," Hanley said. 
Hanley believes that building art skills is a very difficult task, and is something that she continues to strive for. "Every project, every sketch, I always try to keep building," she said. 
Proud of all the things she has learned as an underclassman Hanley now embraces the freedom of being in AP Art. She said that the class is a good balance between fun and a challenge. 
Hanley's AP Art portfolio from her junior year focused on self-sabotage. She used her own experiences as inspiration, and also took inspiration from the people around her. 
After earning a five, the highest score on an AP exam, Hanley is ready to focus on herself. "I want to make the art that I really want to make, and kind of be more fluid this year, and stretch myself [to] do more out of my comfort zone," she said.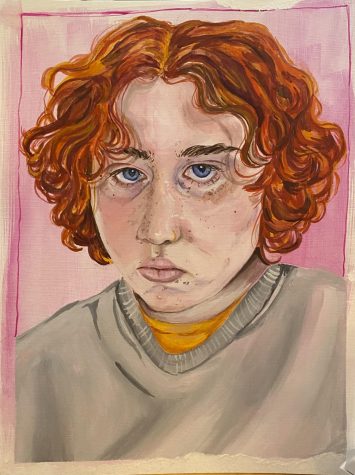 Hanley is also eager to start projects with NAHS. "We have a really great group of people as the leaders this year," she said. "All these people are really involved, and they really want to be involved."
She is most excited to get NAHS back up and running again and continue on the projects that had to be canceled or postponed due to the pandemic. 
For Hanley, art has become a powerful outlet. She believes that art is a good channel for her to express her feelings as well as the things most important to her. Hanley said that it is "therapeutic to make art for yourself and process things through art."