Voter's Guide: La Salle's Executive and FSCI Officer Candidates Share Statements With the Student Body
On Thursday, May 20, students will select their preferred candidates for next year's Executive Council through a Google Form on Schoology.
The following week, candidates for the Officers of Faith, Service, Community, and Inclusion will participate in interviews with the newly elected Executive Council, Director of Faith Mr. Gary Hortsch, Director of Service Ms. Sarah Maher, Director of Community Ms. Liz Banta, and Director of Equity and Inclusion Ms. Kiah Johnson Mounsey to determine how those positions will be filled. 
The Falconer asked all of the candidates to provide a summary of their campaigns, alongside a photo of themselves, to introduce who they are and what changes they would like to see in the La Salle community next year. The responses below are published exactly as they were submitted to us by each candidate. 
---
Executive President
The Executive President position is the only position on the Executive Council that requires previous Student Council experience.
In Ms. Banta's description of the position, she said, "This student will provide leadership during FSC [Faith, Service, and Community] events, and should be an active member of the La Salle community. This student should possess public speaking skills, as well as organizational skills that promote effective communication between Executive Council and Student Council."
The entire student body votes for this position, and the runner-up is elected Executive Vice President.
Amanda Rivera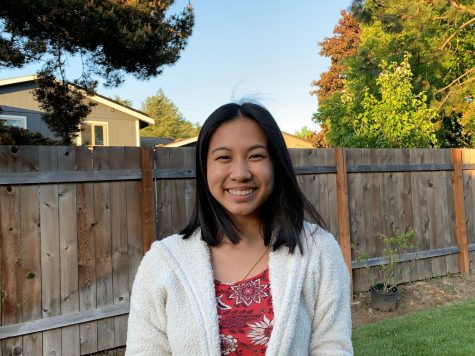 "Hey everyone! I am Amanda Rivera and I am running for Executive President for the 2021-2022 school year. My primary focus is to help our school community become stronger than it was before COVID, especially because of how it took away countless opportunities for us to live a somewhat normal life with each other. In order to do this, I will focus on the changes and additions people want to see next year by reaching out to my classmates, whether that be in person or online. People can also contact me on Schoology or on social media (Instagram- @mandarrivera; Snapchat- @mandarivvv)! I want to create a high school experience worthwhile for not only my fellow incoming seniors, but the entire student body. I will plan engaging assemblies and will prioritize the months regarding race, mental health, and other issues that are very stigmatized in our world, but the first step is receiving your input as to how I can improve these.
I am here to advocate for you because I am one of you! I understand the struggles of mental health and have faced many struggles with this feeling of "fitting in". However, as Executive President I want things to shift for everyone by creating an environment that revolves around inclusion and respect for one another. Every aspect of you matters, for they make up this community that we call family!
I care about all of you, and right now I need your support to make next school year the best out of your experience at La Salle! Remember, vote Amanda Rivera for Executive President!"
Simon Abraha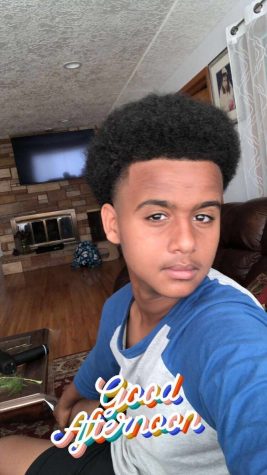 "Community is very important to me, and I feel like if I got voted in, it would help our school get together as one. I personally feel like Covid separated us. My goal is to bring the community back to how it was. If you like how the school year is going, vote for me, if you don't like how it's going so far this year don't vote for me. If I'm not voted for student body president you only hurt yourself at the end of the day." 
---
Class Officers
Class officers "are responsible for building community and gathering input from members of their class, while also overseeing the Student Council members from their class," Ms. Banta said. "These students should be active members of the La Salle community, and should possess effective communication and organizational skills." 
Each class votes on their officer for next year. In addition to these statements, officer candidates also created a video to present speeches to the student body digitally.
---
Avery Rush (Senior Officer Candidate)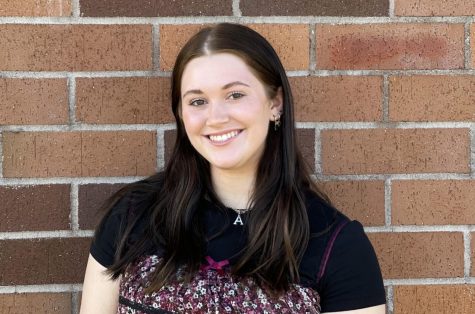 "Running for an executive council position is something I've always wanted to do, but I knew that I had some maturing to do before I would be ready for that responsibility. As a current junior, I now feel more prepared than ever to serve as a messenger between the rising senior class and the administration. I want us to have as much fun as possible next year, and to do that, we need to promote a school environment that welcomes everybody. We all have different hopes for what next year will look like, and I want to talk to as many people as possible so I can make sure everybody has something to look forward to. If you have any questions about my campaign, about me in general, or if you want to tell me something you would like to see next year, please let me know! I would love for you to approach me in the hallways, but if you would rather, you can message me on Schoology or Instagram, you can Snapchat me, or you can complete the anonymous Google Form in my Instagram bio. I would greatly appreciate your vote, and if you trust me to take on this position, I know we will have an amazing senior year."
Natalie Fuchs (Senior Officer Candidate)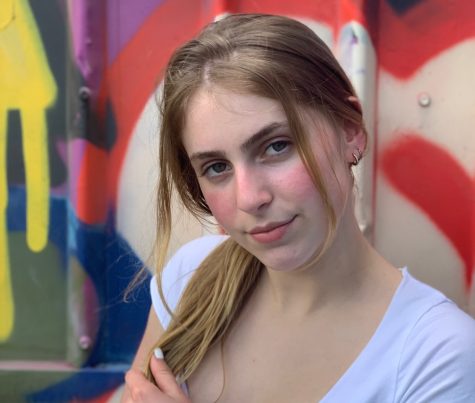 "My name is Natalie Fuchs and I'm running for senior executive officer! I have been on student council since freshman year and I have learned so much! My goal as your senior executive officer is to use my prior knowledge on student council to bring positive change to la salle!! I am really concerned about the mental health of students, especially in this past year, and I'd like to do my best to make la salle a more understanding place. I also want to make events as memorable as possible because we have missed out on so many awesome memories over the pandemic. I think as a community we should focus on our mental health and help each other out. Instagram: nataliefuchs_ Snap: natalie_fuchsss." 
Isabella Simonutti (Junior Officer Candidate) 
"You should vote for me as your Junior Executive Officer for several reasons. First, I am a strong and experienced leader, by being a moderator of La Salle's Earth Club before I decided to run for Junior Officer, I was able to work on and build the responsibilities and skills it takes to be the best leader. Next, a strong and close community is something I value highly, meaning once I am an officer I will strive to greaten communication between the student body and their representatives. Lastly, I pride myself on my work ethic and organizational skills; these traits together will help me to plan and make the student body's wishes a reality, meaning fun dances, active spirit weeks, and new service activities. Remember falcons, a vote for me is a vote for someone who will listen and care, if you have any questions feel free to contact me through my email: [email protected]"
Violet Sheehan (Sophomore Officer Candidate)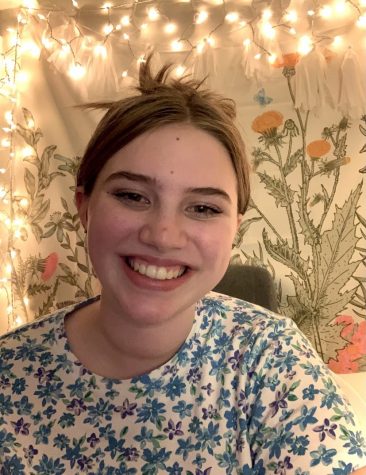 "Hi, I'm Violet and I'm running for sophomore class executive. For the next school year I'm hoping to achieve a voice for the class of 2024. I want us to have a say in all of the school events, and I want to be the person who advocates for us. We're gonna have a great year, I'm looking forward to being your voice! People can contact me by email, or social media. My email is [email protected] and my social media is v_i_o_l_e_t01 on instagram. The clubs I'm involved in are Speech and Debate, MAC, Female Empowerment, Communi Care, and Students Against Sexual Abuse. In my free time I volunteer at my local library, volunteer at Advocates for Youth, and help around my mom's school."
---
Officer of Faith
The Officer of Faith position is not voted on by the student body, but instead selected based on an interview with the FSCI team. This person plans school masses, chapel days, retreats, prayer services, and more with Mr. Hortsch. 
Santiago Nolasco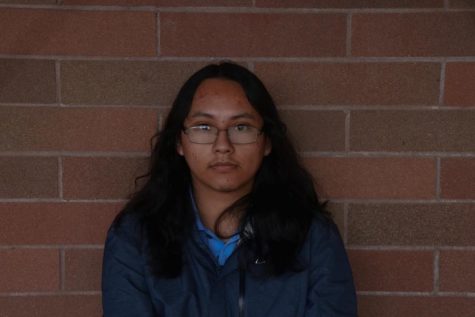 "Hey everyone, I am Santiago Nolasco and I'm running for Executive Faith Officer. I'm running for this position for one main reason: To expand the independent faith experience at La Salle. At La Salle, there isn't much you can do as a Catholic outside of the occasional mass and religion class. As a Catholic school, we should strive to help Catholics develop skills to practice their faith independently of their school. An example of this would be perhaps offering or encouraging confession more often. Perhaps starting a small after-school youth group or going to faith-related events outside of school. These are only a few examples of things that as a Catholic school we could do to improve on the faith experience at school. These are the things that I will personally try my best to bring to La Salle among other things as Officer of Faith.
In short, I want there to be a wider variety of things a Catholic can do to practice their faith. Wider variety means more choice, and more ways to expand one's faith.
Faith and community are integral parts of a Catholic school. If I get to become Officer of Faith, I'll do my best to make sure that the faith experience at La Salle becomes a stronger pillar for the community.
Santiago N.
Social Media:
Instagram: https://instagram.com/santiago_nolasco12?r=nametag 
Snapchat: https://www.snapchat.com/add/snolasco5855" 
Tyler Pham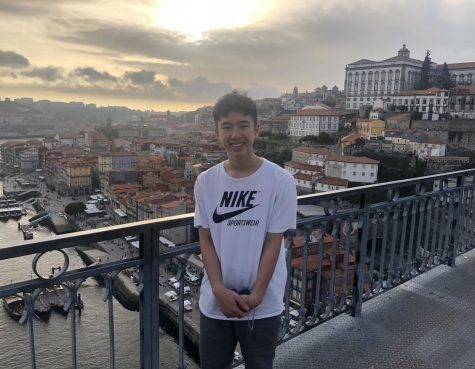 "Hello! My name is Tyler Pham and for those who don't know me, I am currently a Junior running to be the next Officer of Faith. I've been an active member at the parish next door, Christ the King, since I moved back to Portland in 2011. Through my own personal search and interactions with the members of my faith community, I realized that faith is not only a personal experience, but also a journey that is better walked with others. Ultimately it's about being the best version of ourselves so that we can make our La Salle community a more tolerant and inclusive place. If you have any questions, faith or not, feel free to message me on instagram @typham722!"
---
Officer of Service
The Officer of Service position is not voted on by the student body, but instead selected based on an interview with the FSCI team. This person plans fundraisers, service outings, Backpack Buddies, webinars, and more with Ms. Maher. 
Kamryn Houghton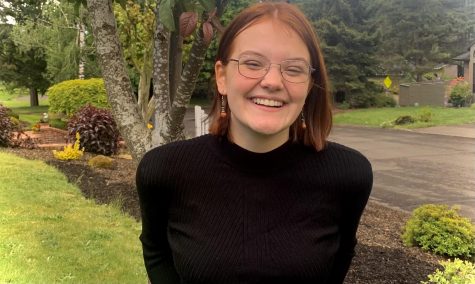 "Last year I first decided I would be interested in running for officer of service. My most inspirational encounter sparked my love for this position; the Christmas drive for Lot Whitcomb. Ms. Maher informed me a family still needed beds for their young children. Reflecting on the contrasts of our lives, I was reminded how privileged I was for my home security. I was compelled to help, promoting my Mom and I to expand our search to several local second hand selling sites. Upon our search we were very fortunate to locate 2 beds to the family in need and secure delivery by the holidays. From this experience, I discovered that when I see people in need it instantly sparks my interest, and I find myself asking "What can I do to help?" My goal for our student body is to find the same joy in service I do, and invite others to join in uniting to make our community a better place."
Mia Kritzer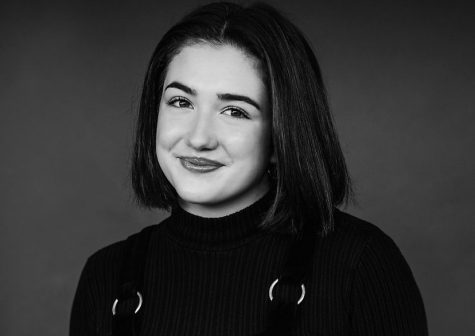 "Hi all! My name is Mia Kritzer and I am running for Officer of Service for the 2021-2022 school year.  You may know me as the founder and student moderator of Students Against Sexual Abuse. I want to be your Officer of Service because I am sincerely passionate about creating a community that centers around selflessness and helping others without expecting anything in return. Since August of 2019, I have been a volunteer call worker for the Oregon Youthline, a suicide prevention hotline for teens. In addition, I am a volunteer for the Sexual Assault Resource center of Beaverton. For this program, I serve as an outreach presenter, teaching consent lessons to grade school students.  These experiences have shown me that even the smallest act of service, such as inquiring about someone's mental health, can be lifesaving. As your Officer of Service, I will use my prior experience to be an asset in connecting students to meaningful service opportunities that will challenge the individual and promote a community that is caring and determined with make a difference. My Instagram is @miakritzerr and the students against sexual abuse Instagram is @sasa_lasalle." 
Nyah Torbert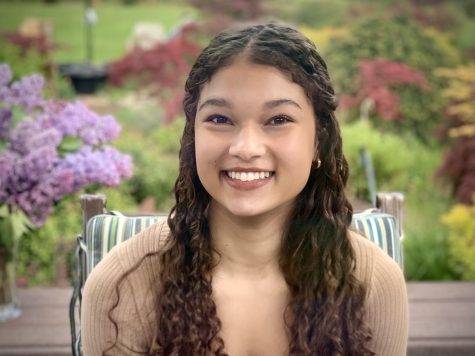 "My main goal is to make service fun for everyone! There tends to be a pushback around doing service because it sounds like work. In reality, there is a huge variety of service areas and something enjoyable and rewarding for everyone. I am prepared to listen to student voices and learn what you want out of service. I plan to create opportunities that students will look forward to participating in so that we can maximize our service and give back to the community! Insta: nyah564." 
---
Officer of Community
The Officer of Community position is not voted on by the student body, but instead selected based on an interview with the FSCI team. This person plans school dances, assemblies, spirit weeks, athletic recognition, and more with Ms. Banta. 
Catie Tassinari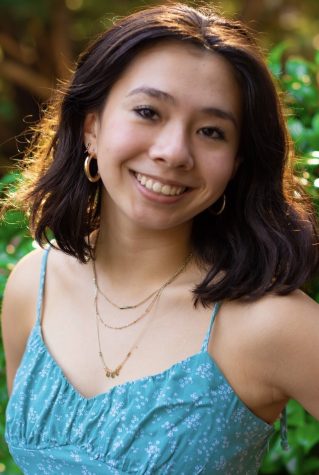 "My name is Catie Tassinari, and I am currently a sophomore! I am running for next year's Officer of Community, and one of my plans that I hope to achieve is finding a way to get the whole school to celebrate alongside some of our ethnicity clubs. I would love to find a way to be able to create some school wide activities to achieve this, as a way to get the student body more active and aware of some of the amazingly diverse culture we have here at La Salle. One thing to know about me is that I am always open to talk to, and no idea is a bad idea! Please reach out to me with questions, ideas, comments, etc. You can reach me through Schoology, email ([email protected]), or Instagram (@catietassinari)."
---
Officer of Inclusion
The Officer of Inclusion position is new to this school year, and is not voted on by the student body, but instead selected based on an interview with the FSCI team. This person will plan heritage month celebrations, club events and fundraisers, and more with Ms. Mounsey. 
Sid Lefranc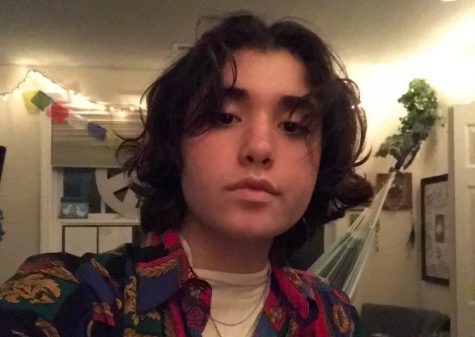 "I've been standing up for people my entire life. It is both my greatest strength and flaw that I am unable to stand by and watch others get bullied for whatever makes them different from the group majority. As Officer of Equity and Inclusion I would have a platform to do what I already do on my own, which is to look out for my fellow Lasallians and our larger community. Each and every one of us has had a different experience in life, and I'm ready to stand up for those of us who've faced barriers simply because of race, ethnicity, sexual orientation, gender identity, mental health, family economics, language, disability, religion, or any other factor that may contribute to unfair disadvantage. I'm committed to improving equity and feelings of inclusion here at La Salle through active dialogue, education, and awareness. Regardless of whether I am chosen as Officer of Equity, know that I will be a voice for each and every one of you, and I will never give up on improving the culture of inclusion here at La Salle. My instagram is @sid.lefranc and my email is [email protected] in case anyone wants to reach out." 
Aaron Leonard-Graham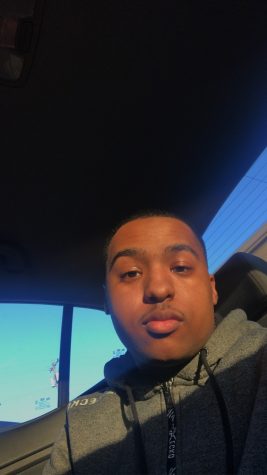 "I would be a successful Director of Inclusion because I believe in a safe and loving environment. I believe that in order to make more students of color feel more welcome, there needs to be a space for that and someone who is on their side, ready to buckle down and get their hands dirty. I am currently serving as Vice President to BSU. I work with the inclusion team to make la salle feel safer for students of color. I am constantly involved with speaking up about issues to the facility and administration. I would like to get to know their(students of color) experience so far at La Salle, hear them out and listen to them, and find common issues that I can bring up to Mrs. Mounsey and administration to help improve La Salle for students of color.
My email is [email protected] if anyone wants to reach out and ask any questions." 
Ella Gach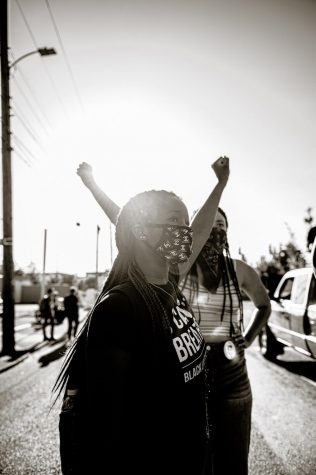 "My name is Ella Gach, I am currently a Junior and I am running for the new position, the officer of inclusion. I have applied for this position because I think it is very important for students to feel a sense of belonging when they enter our school. It is important for all students to feel accepted with open arms no matter their background. One thing that has inspired me to ply for this spot is because of all the protesting I have done within the last year. I have worked with and met so many people that were all fighting for the same and I found it so impactful to see how many people could come together as a community and work together. I would love to help La Salle build a positive and inclusive community by becoming the officer of inclusion. If you want to know current events that are taking place in our country and the world right now, feel free to check my Instagram story @ella.gach, where I bring awareness to those events."