Athlete of the Week: Ethan Baker
Junior Ethan Baker has been competitively running since the fourth grade. He started running long-distance track and field events and eventually joined the La Salle cross country team during his sophomore year. 
Before joining the cross country team, Baker played Catholic Youth Organization Basketball from fourth through ninth grade. He also played soccer his freshman year at La Salle with his friends but realized that he was "pretty good at running longer distances," he said. "[I'm] better [at running] than kicking a soccer ball." 
Sophomore year, Baker joined the cross country team, where he worked his way up from JV to varsity during his first season on the team.
Although Baker has played many different sports during his life, he considers cross country his "favorite one to participate in." Baker likes how in cross country, "you're doing your own thing," he said. "You are helping a team … but it's mainly personal — a race against yourself."
During the season, Baker trains every day after school, totaling over ten hours a week. Normally, Baker would have meets once a week, but due to the shortened season this year, there were only three meets, according to the Oregon School Activities Association.
In the off-season, Baker still tries to run five days a week but does not adhere to a strict Monday through Friday schedule. He likes running on his own as the warm-ups and cool-downs take less time. "It's a lot easier when it's just you," he said.
Due to a short season that only lasted a month and a half, Baker was not able to achieve his goal of setting a personal record this season, but "I'm pretty satisfied with where I [finished]," he said. 
COVID-19 impacted more than just Baker's race time. "A large amount of our team [were] seniors," he said. "This was their last season." Baker will miss his senior friends on the team but looks forward to "making better friendships with the younger kids," he said.
Outside of cross country, Baker plays piano. Before COVID-19, he would have weekly lessons. Now, Baker takes two lessons a week, but "they're shorter lessons, only 20 minutes [long]," he said. He also tries to practice at least 30 minutes every day but admits that finding time to practice is not always easy with his busy schedule.
Baker uses prioritization to balance school, sports, and piano. "School over everything," he said. 
For people struggling to manage their workload with extracurriculars, Baker advises students to "write down all the things that you have to do," he said. "With a visual list, you can easily know what you're going to do next."
Looking into the future and into the college application process, Baker is considering "smaller colleges, … probably [on the] West Coast," he said. Baker intends to pursue biomedical studies, with his sights set on medicine as a career. 
His ideal career "has been surgery for a long time, but I'm still open to other things," he said.
With a goal of getting his time down to 16 minutes for the 5000-meter race during his senior-year season, he encourages younger runners to "stick with it," he said. "If you try really hard each practice [and] put a lot in, … you'll have good results by the end of the season."
About the Writer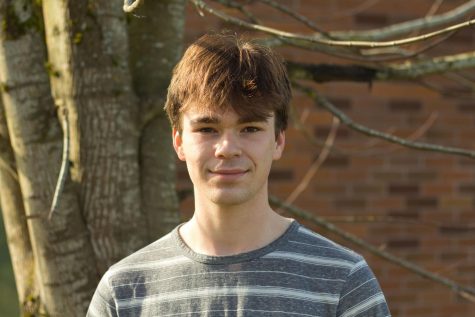 Ryan Cechini, Staff Reporter
Ryan is a senior at La Salle and captain of the men's varsity tennis team. Outside of school he loves to hike, camp, and ski and is a photography enthusiast.