Working Students Reflect on Their Roles Keeping Communities Running Through the Pandemic
Four to five days each week, senior Izzy Sprando layers a face shield over her mask, snaps on latex gloves, and dons a name tag in preparation for her shift at The Forum at Town Center, an assisted living facility in Happy Valley where she helps serve dinner to the senior residents. 
Sprando is one of numerous La Salle students who have continued working through the coronavirus pandemic as crew members at restaurants, servers at senior living facilities, or tutors at learning centers.
During the COVID-19 crisis, traditional first jobs that provide early work experience to high school students have taken on a more essential role, with some students gearing up in personal protective equipment to work shifts that not only teach practical skills and allow teens to earn money, but also help to keep their communities running. 
"I feel like my role as a worker right now during the pandemic is helping kids learn through it," said senior Vishal Casper, who works as a math and reading tutor with Kumon learning center. "I know online learning is difficult and everything, so every day we're adjusting and trying to find ways to make it easier for the kids… I feel like my role is to come up with ideas that really help the students learn to the best of their ability during pandemic situations."
While the various jobs held by La Salle students can entail different responsibilities, students across many positions feel that their jobs play an important role in their communities during the pandemic. 
Senior Ellen Dierckes works around 15 hours a week at Reynolds Dog Resort in West Linn, a dog kennel that provides daycare, training, and boarding. Through the pandemic, she described seeing "an influx of quarantine puppies coming in."
"I always think of my job as being able to give the owners of these dogs a break, especially for the ones with young puppies," Dierckes said. "There's people that are having to go to work whether they want to or not, so… just offering, whether it's medical professionals, or teachers, somewhere for their dog to be."
Senior Aislinn McCarthy has been employed with Papa Murphy's pizza company since last May, and currently works every Friday, Saturday, Sunday, and Monday. Similarly to other students, she understands her job to play an important part in keeping her community afloat. 
"All I'm doing is making pizza, but I mean… we have a lot of people that come in with EBT," McCarthy said, referring to electronic benefit transfer cards, which is a system that many Americans use to receive food stamp benefits from the government. "For a lot of them, not all the restaurants or stores take EBT, so for us, it's good because we can take it… which I think has been helpful for them."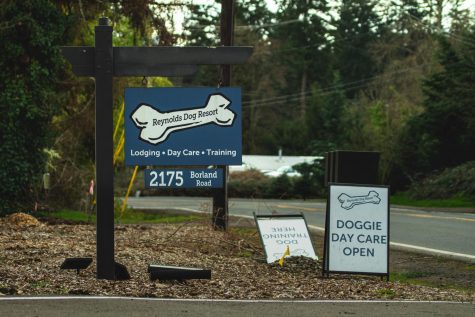 Also working in the food industry, junior Noemi Skovierova has worked at Jade Bistro & Patisserie in Sellwood since September. Many people who come into the restaurant where she works "look towards food as a way of feeling better in general," Skovierova said.
Although many students' jobs play a key role in supporting the communities that they serve, these positions also hold significance for the student workers themselves. Being employed during the pandemic has helped students stay busy and feel fulfilled, provided a way to save up money for college or other expenses, and allowed them to support the people they work with and give back to their community. 
"I don't want to be the college student living off of ramen my freshman year, so I'm just trying to prepare for that," Sprando said.  "Also, I have a car that needs to be paid for, and gas is expensive too. So I'm basically just working to keep my needs supported."
Other students have also appreciated the financial flexibility that working can allow. 
"I'm a first-generation American… so when I started driving and started getting older, I realized my dad struggles sometimes to pay the bills," Casper said. "I wanted to help him, so I pay for car insurance. I'm paying for my phone right now."
Working has also served as a way to stay productive for some students, especially after activities that kept many students' schedules packed were canceled last spring. 
"Going straight into quarantine, those first two months, I was just in a very bad place, so having something to do was super helpful," McCarthy said. "It definitely helped me mentally."
In addition to allowing students a way to earn money and feel fulfilled during the pandemic, many high schoolers have continued working to give back to those around them and help the people they work with. 
Senior Jess Schmitt has worked as a server and now a receptionist at Tanner Spring Assisted Living and Memory Care for almost two years now, and has been able to develop close relationships with some of the residents at the facility. 
"Money's not a huge factor for me," Schmitt said. "It is nice to get paid, but I mean I'm doing it mostly for the safety of the residents, because that's the most important thing for me…  I got close with one resident in particular, and… I mean, they're people too, memory problems or not. It's just good because a lot of them don't have families that will come to see them, so being there for them is important."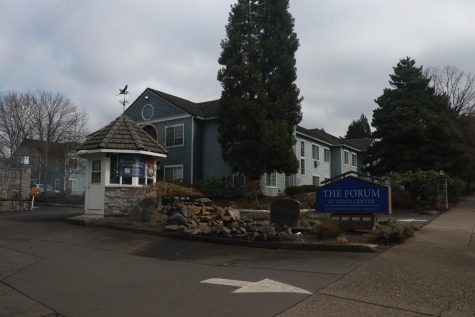 Recently, one of the residents Schmitt works with lost his wife. "The entire week following, I stayed after just sitting and talking with him," Schmitt said. "Sometimes I would get up early and bring him his favorite breakfast — anything I could do to make him feel a bit better."
Assisted living facilities are home to more than 800,000 Americans, and deaths in these facilities have accounted for 4 in 10 of all deaths during the pandemic.
"I wanted to make sure that he wasn't going through things alone," Schmitt said. "I think both the resident and the worker benefit from these types of bonds. Through these relationships, I've gained a better understanding of each resident and learned the importance of family."
Schmitt isn't the only student who derives meaning from her job. Like some other students, Skovierova said she sees her job as a way to earn money and "be more independent," but also as a means of contributing to a neighborhood and business she has come to care about. 
"I pretty much grew up in Sellwood, and so it kind of gives me a way of giving back to the community that I grew up in, and supporting a business that I know is really good quality and I know that it's run by a great community of people," she said. "It's a way I can give back to those people who have been around me while I was younger."
While students' jobs can be an important and meaningful part of their lives, some report that it has been difficult to work amid challenges posed by the pandemic.
In many workplaces, students have had to navigate new safety guidelines and procedures, like the addition of personal protective equipment to their work attire, or the implementation of sneeze guards and additional sanitation practices. 
Even though most students said they feel fairly safe while at work, some have taken extra precautions to help themselves and others at their jobs feel more protected. 
"I'm not [participating in hybrid learning] just because I want to be cautious with the residents," Schmitt said. "And it would be really cool to be able to go back to school, but La Salle's not COVID-testing from what I know… Me getting it is not my biggest concern, it's passing it to a resident."
Schmitt's job involves regular contact with the seniors at the living facility, and because of this, she has recently been able to receive the coronavirus vaccine. She said that after receiving her second shot on March 8, she feels safer continuing to go to work. 
Other students who are working have also taken precautions. 
"We've always had ventilation, like the doors are open and stuff," said Casper, who tutors kids ages five to fourteen, both in person and over Zoom. "Recently we've been having to wear a mask and then a face shield as well for extra protection when we go to help the kids. But otherwise, we just sit behind a sneeze guard and then also wear a mask."
Along with managing various health precautions at work, students who have jobs have also had to juggle academics, extracurricular activities, and other responsibilities or challenges that the pandemic has created. 
"It's mostly just a lot of hours that I'm away from home," Dierckes said. "And kind of sacrificing time that I used to have to just relax and just be at home, I am now using all of that time to be at work when I can."
Schmitt emphasized that "it's also just hard to not only balance [school and work], but also having a social life."
For Casper in particular, this year has brought an entirely new set of unexpected barriers.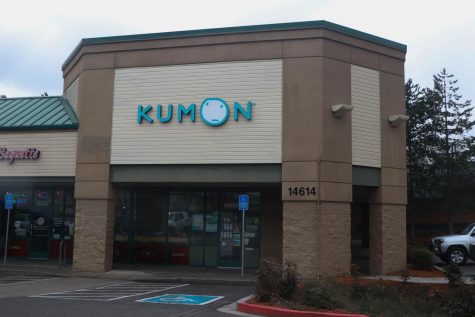 "It's been difficult recently because I had a concussion in December. It's better now, but I just finished up last semester's catch-up work," Casper said. "There was a lot of pressure on me because I'm also applying for colleges and scholarships, so it was just a lot on my plate."
The stress of work responsibilities combined with other obstacles created by the pandemic has made for a difficult school year for many students. However, the time students have spent working has left them with valuable lessons and skills.  
"I've grown to be more independent," Casper said. "I think that also comes from being a first generation American. I've always been independent trying to navigate my way through American culture and everything like that. But I think work has really helped me mature faster and just learn actual daily life skills like taxes and everything like that."
Similarly, Casper's peers have acquired similar skills through their time working during the pandemic. 
"It's definitely taught me responsibility and hard work," Skovierova said. "During the pandemic, I've sort of learned to be more cautious with all the protocol that we have to do." 
When asked what she has learned from her experience working through the coronavirus pandemic, Schmitt said "patience."
"With the residents," she said. "A lot of them have memory problems and a lot of them don't understand why they can't sit at the tables to eat, don't understand why they have to wear masks, and stuff like that."
Although maintaining a job throughout the pandemic has not been easy for high school students already juggling other responsibilities, some reflected with gratitude on the time they have spent decked in personal protective equipment, serving their communities.
"I've just been really grateful to have the opportunity, because I know that there's so many people struggling to find work," Dierckes said. "Sometimes when I go to work, it's stressful, but a lot of times it's just so relieving to see happy dogs, and I just kind of can forget about everything else… It's just really positive and relaxing to go, which I'm really grateful for."
Likewise, Schmitt expressed fulfillment and appreciation when thinking back on her experience working through the pandemic. 
"It's definitely hard as a high schooler to step into a working role," she said, "but I feel like I've done that."