Three Underrated R&B Artists That Deserve More Recognition
With so many different styles and artists in the music industry – and more specifically, in rhythm and blues (R&B) – many artists today don't receive the recognition and appreciation they deserve. 
Here are just a few of some of the great musicians and artists in the R&B community today. 
25-year-old Giveon Evans, also known as just Giveon, has some of the best vocals in R&B today. Most of his recognition came from his feature on Drake's slow yet very popular song, "When to Say When & Chicago Freestyle," where his soft but unique vocals came into play in the main chorus.
Giveon has since released his studio album titled "Take Time," where he speaks on his various life struggles and love affairs. 
The album itself is a strong and passionate example of what Giveon brings to the music industry and how diverse his sound and character is.
Three songs I recommend listening to are  "LIKE I WANT YOU," "FAVORITE MISTAKE," and "HEARTBREAK ANNIVERSARY." I chose these songs specifically because they stand out from his other songs with their slow tempo and unique sound.
Another passionate and independent young artist is Brent Faiyaz. His sound and lyrics are incredibly diverse, separating him from other artists. 
Faiyaz's debut studio album "Sonder Son" has intense emotion and passion, packed into 12 songs. His rhythm and flow are well balanced with vocals that seem to get better and better with each track because of his ability to flow with a beat so well. 
Faiyaz has recently received more attention from his music and fans because of the recognition that is now being put forth from other artists respecting his sound and individuality. 
Faiyaz has a perfect balance of lyricism and flow that is unlike any other artist in the R&B genre. 
A few songs I recommend listening to are "Clouded," "Dead Man Walking," and "Trust." I chose these songs because of their eery and low-fi introductions that eventually build into slow and steady vocals and rhythm. 
20-year-old Golden Landis Von Jones, also known as 24kGoldn, is considerably one of the youngest up-and-coming artists in the R&B and Hip-Hop industry. His music and vocal style are what set him apart in music today because of his unique ability to stand out on every track with his voice and lyrics. 
Before his number one song, "Mood," took the music world by storm, his music had mostly flown under the radar because of how many talented and young aspiring artists there are in the world today. 
Although a large amount of his following came after the hit, his first studio album came before, titled "DROPPED OUTTA COLLEGE."
Despite the bold choice of the title for the album, the songs within are much more sincere and passionate than you would expect. 
One of his best performances comes from the song "Games On Your Phone," where he voices his relationship struggles with a girl he is interested in, even though he isn't sure if she is thinking about him. This makes for an emotional yet upbeat performance on the song. 
24kGoldn is on the come up and should continue to find success with his sound and passion in his vocals. 
Three songs by him I recommend to listen to are "BEEN HERE BEFORE," "Unbelievable,"  and "A LOT TO LOSE." I chose these songs because they portray the potential of 24kGoldn, as their crafty beats and lyrics are chalked full of world play, making for great listens.
I consider each of these artists to be underrated and under-appreciated in the R&B industry because their diverse sounds and own styles are changing the music scene entirely by bringing in their own voices and lyrics.
About the Writer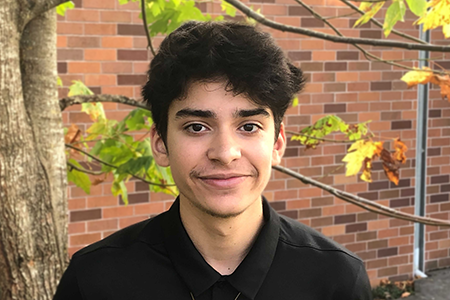 Dakota Yeager, Staff Reporter
Dakota is a senior at La Salle. In his free time, he enjoys playing basketball, getting together with friends, and listening to various genres of music.