The Blanchet House Withstands Challenges Presented by COVID-19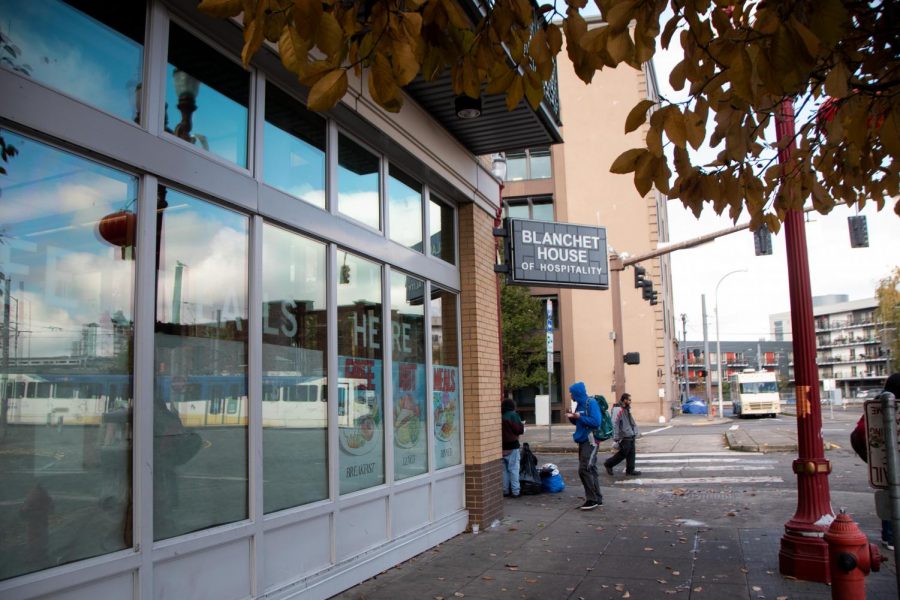 The coronavirus outbreak has resulted in more than a million deaths worldwide, over 20 million Americans left jobless, and has plunged 8 million Americans into poverty. For the homeless and other struggling Portlanders, the pandemic poses serious threats that may not have otherwise occurred.
Located in Old China Town, a small part of downtown Portland, the Blanchet House — an organization that La Salle has partnered with for many years — is serving roughly 2,000 meals a day amid the pandemic. Monday through Saturday, workers, many of whom used to be homeless themselves, serve to-go breakfast, lunch, and dinner during allotted hours to people in need. 
"People are lined up and they're coming throughout the hour," said Julie Showers, the communications and marketing manager for the Blanchet House. "We also deliver meals — breakfast and lunch — to three outdoor shelters run by the city." 
Showers explained that the pandemic has resulted in a surge of people in need, as well as a lack of food and resources to provide those who are struggling.
"We're also seeing a lot of new faces, [like] younger people, who are newly out of work," Showers said.
Since there is a shortage of resources and a rising number of people in need, Showers said that the Blanchet House had to make changes to accommodate struggling individuals and abide by the regulations set by Governor Kate Brown. 
"We're now serving to the outdoor shelters, which are new, and other organizations that need our help," Showers said. As the numbers of people in need rise, the Blanchet House is preparing hot meals in bulk in their large kitchen and bringing those meals to shelters across the city.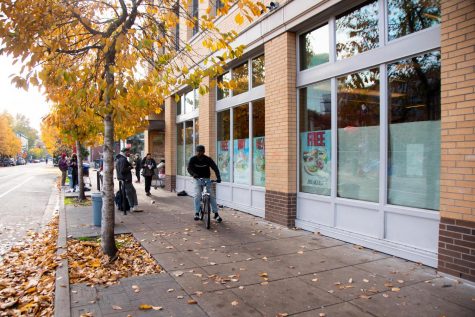 The Blanchet House has also started to offer helpful services such as phone charging stations and clothing from donations and drives. "We are only serving to-go meals, so we transformed our cafe into a huge clothing closet," Showers said.
Although the pandemic has introduced new roadblocks, the will to help one another has remained strong, if not become stronger. 
Community is a crucial part of what the Blanchet House stands for. Schools, businesses, and volunteers work together to make the Blanchet House what it is — whether it be by donating clothes, volunteering in the kitchen, or offering extra food. 
"Every day we're getting calls from local restaurants, businesses…, and grocery stores, asking us if we can take in fresh excess food that might be soon to expire," Showers said. "We're able to rescue a lot of really good food that way and give it to people who need it."
As an individual, there are many ways to support the Blanchet House. Volunteering and donating are two major ways to lend a helping hand. 
Showers said that winter clothing is needed, and they are currently asking people to donate thermoses and tarps. As winter and the holidays approach amid the coronavirus outbreak, Showers said that it is important for the community to support those who are struggling.
To learn more, check out the Blanchet House's website, as it explains the ways in which the organization needs help during these uncertain and difficult times, such as donating, organizing care kits, making sack lunches, and collecting warm clothing for those in need.
About the Writers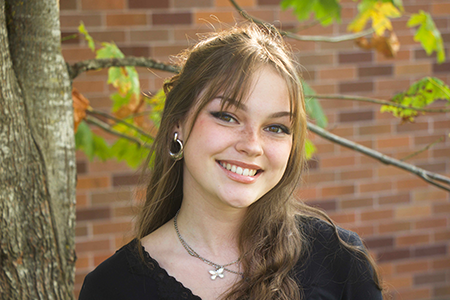 Myra Keyes, Staff Reporter
Myra is a sophomore at La Salle. She plays piano and guitar. She also enjoys listening to music. In her spare time, Myra likes to hang out with her friends...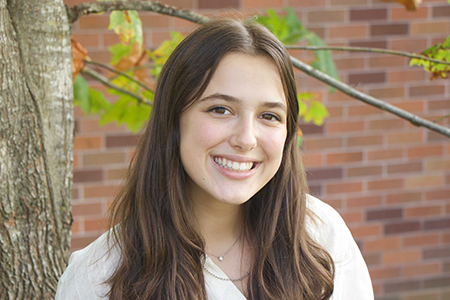 Maggie Crimmins, Staff Reporter
Maggie is a sophomore at La Salle. She loves to hang out with her friends, go thrift shopping, and listen to music. She also plays piano and enjoys going...