Student of the Week: Cadence Wooden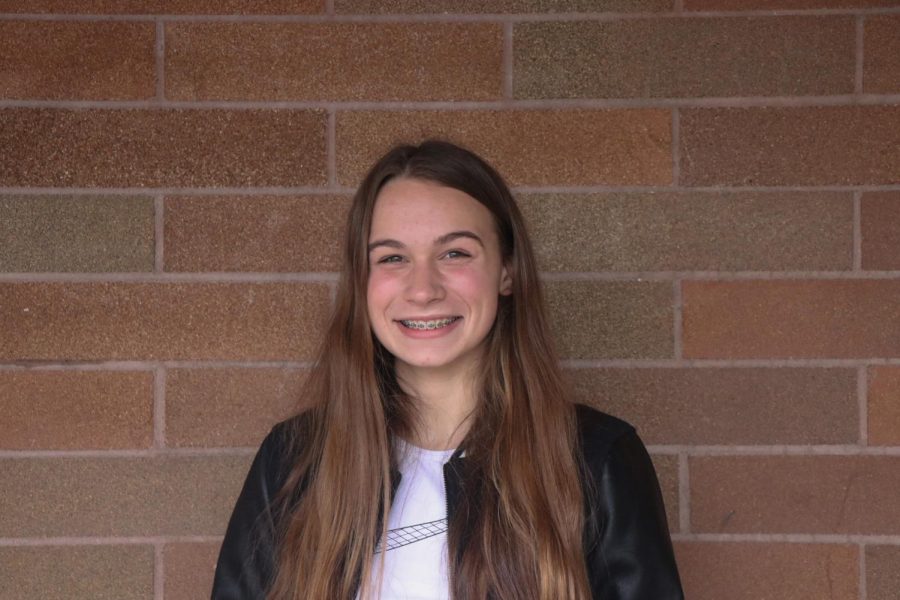 Athletic, outgoing, and creative — these are three words freshman Cadence Wooden would use to describe herself. 
Wooden attended Christ the King for elementary school and St. John The Apostle for middle school. She has lived in Oregon for most of her life, aside from when she moved to Texas in the second grade for two years.
Now, Wooden is taking after her grandparents by attending La Salle. When she was at Christ the King, it felt "like a dream to go to the school next door," she said.
Every morning, Wooden's alarm clock rings at six in the morning. 
She typically opts for an apple for breakfast, and then is out the door to walk her German Shepard, Poppy. At home, Wooden has four pets: two cats, a dog, and a hamster. 
While adjusting to online school and the reality of quarantine, Wooden said that "it was weird at first, but now it's the new normal."
However, she has enjoyed spending more quality time with her family members. 
Wooden manages her homework load by choosing to complete two assignments per night on top of studying the material for her classes, such as Geometry. Wooden's go-to study tools are flashcards and re-reading her assignments.
After Wooden completes her homework, she decompresses by watching "The Office," which is a show that "always makes me smile," she said.
When Wooden is not sitting at her bedroom desk, studying to maintain her 4.0 GPA, you can find her on the basketball court where she practices two or three times per week. In middle school, Wooden enjoyed playing "post" or "wing" where she would control rebounds and help her team become successful.
Wooden also enjoys being involved on the swim team. 
"I'm a really good leader, at least from what I've heard," Wooden said. "I'm always the one stepping up in group projects or in sports, just to kind of get going." 
Despite the pandemic causing the cancellation of La Salle's theater production last year, Wooden has been able to participate in this year's adaption of "The Giver," landing the role of Madeleine.
"She is definitely kind of like me from my point of view — kind of shy, but outgoing every now and then," she said. 
Wooden said Drama teacher Mr. Michael Shelton is her favorite, because he is always staying positive. "He's always coming up with funny examples to demonstrate what we're doing [in class]," Wooden said.
Wooden's father used to be involved with theater, making it "one of my dreams to be able to do [theater]," she said. 
In addition to theater, Wooden has another creative outlet — singing. She is a part of the Youth Music Project, where she performed with her friends at a Portland Trail Blazers Game. 
Wooden was recommended to the Youth Music Project by her art teacher after performing a cover of Vance Joy's song "Riptide" at her elementary school talent show six years ago. "Everyone loved my singing," she said. 
Outside of her extracurricular activities, Wooden enjoys drawing. "My all time favorite is [to draw] people, just draw like someone sitting across from me or something," Wooden said. 
When in-person classes resume, Wooden hopes "to have a few more freshmen friends, just to get to know more people." Regarding her life ahead, Wooden is unsure about what the future holds, but she hopes to experience some of her freshman year on campus. 
"It's nice to be around the [La Salle] community," she said, "and for us, it's nice to be able to hang out with freshmen that kind of have the same interest as you."
Leave a Comment
About the Writers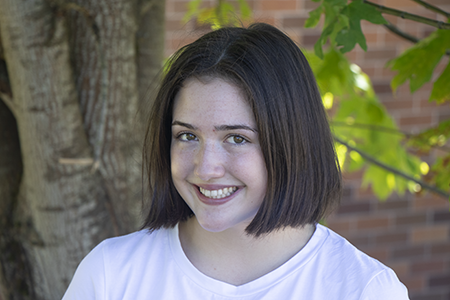 Mia Kritzer, Assistant Editor
Mia is a junior at La Salle. She volunteers for the Oregon Youthline and is the founder of the Students Against Sexual Abuse Club. She participates in...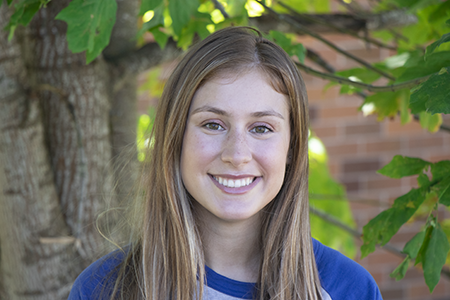 Dakota Canzano, Editor
Dakota is a senior at La Salle. She is the Executive President and is heavily involved in many aspects of student life. Outside of school, she enjoys thrifting,...