Supporting Black-Owned Businesses: Six Restaurants In The Portland Area To Try
It is always a good time to support Portland's Black community.
There are tons of great Black-owned businesses threaded throughout the city. These six restaurants are some of my top picks — restaurants that help support both the economy and the local Black community.
Kee's #Loaded Kitchen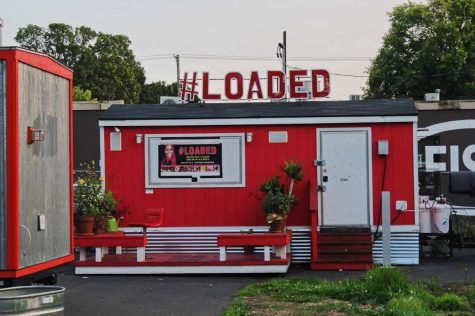 3625 NE Martin Luther King Jr Blvd
With a popular online fanbase, this ever-changing Southern-style food cart does not disappoint. Located in Northeast Portland off of MLK Rd., crowds of people stand in line waiting for whatever owner and head chef Ms. Kiauna Nelson, better known as "Kee," has whipped up.
The menu is always changing, and offers selections such as fried chicken, smoked brisket, jambalaya, oxtails, pot roast, baked beans, lasagna, and more, depending on the day.
Don't forget dessert. Fan favorites, sweet potato pie, and banana pudding, will leave you in a food coma — the good kind of course.
The portions are large, with the option of three servings of meat that you can choose along with two sides, or the house special with one side — enough to feed more than one, unless you are really hungry.
Over the past few months, Nelson has created more than just a food cart. As Portland has continued to stay extremely active following the killing of George Floyd, Nelson has too.
Just months ago, Nelson's instagram flooded with messages regarding the protests in Portland and around the country, along with the photos and names of Black Portlanders who have been killed by the police.
In May 2020, with the help of donations from the community and a $1,000 donation from the non-profit activist group, Don't Shoot Portland, around 60 of the first customers of the day received $25 off their meal.
Further contributing to Nelson's community, Kees #Loaded Kitchen has catered multiple Don't Shoot events, and has given many free meals on a first come, first serve basis to the community.
Nelson continues to travel around to events, sometimes changing her hours of operation, but typically the cart is open Thursday through Sunday from 12 p.m to 5 p.m.
To keep up with the menu, you can check out their Instagram or Facebook.
You can also skip the line and order delivery on Postmates.
Jack's Wings (Alberta Street Market)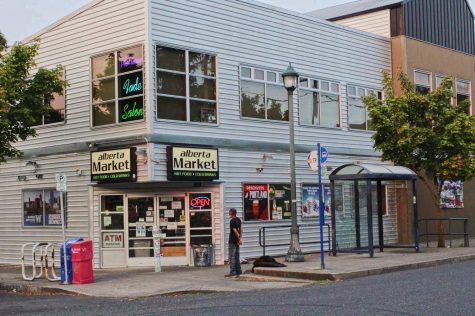 Craving some of the best wings you'll ever try? Try Alberta Street Market. Located inside this corner store are affordable, delicious fried chicken wings and jojo's (potato wedges).
Pick up a soda, some wings, some jojo's, and enjoy this hidden gem.
The Big Elephant Kitchen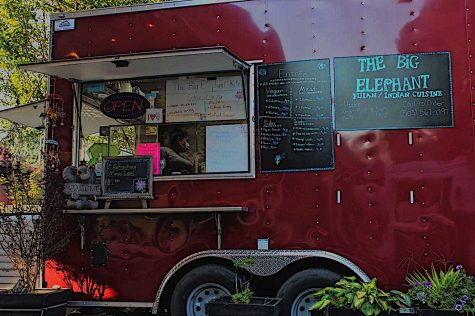 This family-owned and operated Fijian Indian style food cart offers something for everyone!
Vegan, vegetarian, gluten-free, whatever your dietary restriction may be, The Big Elephant has you covered.
Located in a little garden of food carts, the atmosphere is welcoming and a good place to enjoy a snack or meal during any time of the day.
Click here to order delivery on Postmates.
Trap Kitchen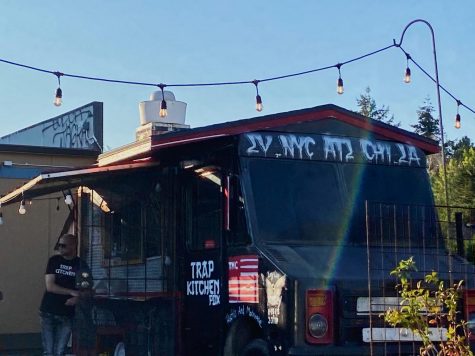 Established in Compton, California, two best friends created a business providing affordable five-star meals, catering across the country from California to Atlanta.
The owners, Malachi and Roberto Smith, have since moved from California to a stationary location here in Portland.
With a menu of burgers, wings, tacos, salads, as well as mac and cheese, there is something for everyone at a reasonable price.
Ordering online is the best way to ensure that you get what you want, as the food cart operates first come, first serve.
Click here to order delivery from DoorDash.
Nacheaux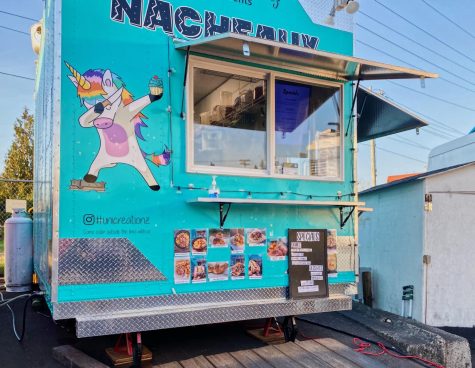 Created by Anthony Brown, born in Los Angeles, and his wife Stephanie from Louisiana, Nacheaux Food Cart is known for its Mexican-Southern fusion.
Their attempt to create food without a necessary label was essential, and they were successful.
Crowds of all kinds visit this cart, which offers an assortment of options, including tacos, mac and cheese, sweet and savory beignets, chef inventions, and gluten-free options.
You can visit their food cart in the popular dining destination in Southeast Portland, Cartlandia.
Visit on Sundays for an exclusive and delicious brunch.
Click here to order Nacheaux online and here to order for delivery on DoorDash.
Reo's Ribs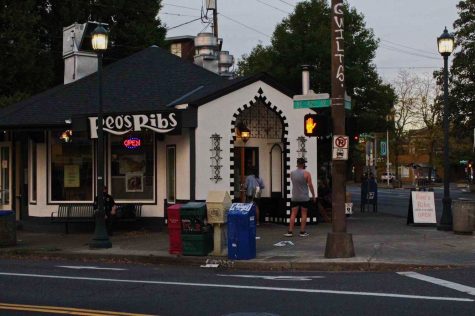 Combining 30 years of experience creates good outcomes — just ask business partners Reo Varnado, also known as "Uncle Reo" and Myra Girod. With their main goal to serve authentic Southern-style food for affordable prices, they have become quite popular.
Back in 2017, during a visit with his nephew Snoop Dogg, he found out his previous establishment had caught fire and burned to the ground.
A year and a half later, thanks to efforts from the community, they were able to rebuild the restaurant and continue to serve their incredible food.
Reo's offers a wide variety of classic Southern food served Mississippi style, including tons of meat selections, side dishes such as hush puppies, fried okra, yams and red beans with rice, and sweet desserts.
Here are the links to order from Uncle Reo's to your doorstep: Grubhub, Postmates, and DoorDash.