Seniors Otso Barron and Timothy Crimmins Named National Merit Semifinalists, Scoring in the Top One Percent of Junior PSAT Takers
When entering high school, you are greeted with new friends, new classes, new experiences, new obstacles, and new challenges. For some students, one of those challenges can be entering the world of standardized testing.
For some, testing comes easy. For others, it can be challenging and complex.
"While [standardized testing is] a long-standing way to test someone's academic ability… not everyone tests in the same way and not everyone is able to prepare for standardized tests in the same way," senior Paige Martin said. "I think [it can] limit people emotionally [while] students are stressing about getting a perfect score to get into a college they want to go to."
Every year, millions of high school students take the PSAT, which is administered by the College Board and co-sponsored by the National Merit Scholarship Corporation in the United States.
The top performers on this test are named as National Merit Semifinalists.
About 3.8 million students took the PSAT/NMSQT in 2019, and roughly one percent of the 1.5 million juniors who take the test are named National Merit Semifinalists.
This year, seniors Otso Barron and Timothy Crimmins have been named two of the 16,000 semifinalists in the 66th annual National Merit Scholarship program.
"It caught me off guard," Barron said. "I didn't try to overthink [the PSAT questions]… once you get into your head, you worry too much about the outcome."
Barron and Crimmins now have the opportunity to compete for 7,600 scholarships worth more than $30 million. The process to become a finalist includes sending in an application including a personal essay and a letter of recommendation.
Semifinalists will be alerted in 2021 if they qualify as one of the National Merit Finalists.
"It's pretty crazy," said Crimmins. "It's nice to be recognized."
When taking the PSAT, Crimmins thought of how he would word the questions if he had written the test. Crimmins said that he has always been "a math guy" but did really well with the reading comprehension section when thinking about how he would word the questions.
When taking the PSAT, Barron advises to "[not] overthink or stress too much about it. You'll get a couple shots at it and you'll just get better over time," he said.
Since Barron and Crimmins each attended different middle schools, they did not know each other until their freshman year, where they met in math class. Little did they know, they would go on to have the same math classes together for all four years of high school, including advanced courses such as Linear Algebra with math department co-chair Mr. Larry Swanson.
"Both Tim and Otso have a true depth of understanding of mathematics," Mr. Swanson said. "But what sets them apart is that they are passionate about applying their learning through helping other students and by already applying what they know in research and internship positions."
Despite the class's complexity, Linear Algebra has become both Barron's and Crimmins' favorite class.
"[Mr. Swanson] has really done a good job this year of trying to create a college-like learning environment for our class," Crimmins said. "We have to do a lot of stuff independently and figure a lot of things out independently, which has been very challenging but good preparation for the future."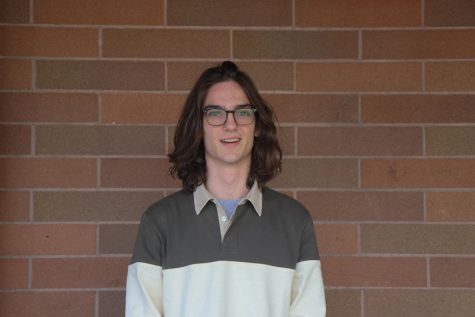 Crimmins is currently an intern at the Oregon Health & Science University where he writes the code for some experiments, while also collecting and organizing data. Moving forward, he hopes to major in chemistry in order to become a neuroscientist, as he is interested in research around the human brain and how it works.
Crimmins will be applying early action to the University of Chicago, Carnegie Mellon University, Boston College, University of Wisconsin, and Oregon State University.
When Crimmins is not found coding or studying for a Linear Algebra test, he is found playing the bass guitar and trombone. He has even started his own band with his friends from middle school that they started at an eighth grade talent show.
After graduating from high school, Barron plans on doing something computer science-related just like his father, who is a computer science engineer. Computer science interests Barron because he finds it "really fun, learning about what you can and can't do," he said. Although La Salle offers computer science, Barron is excited to pursue the subject at the college level.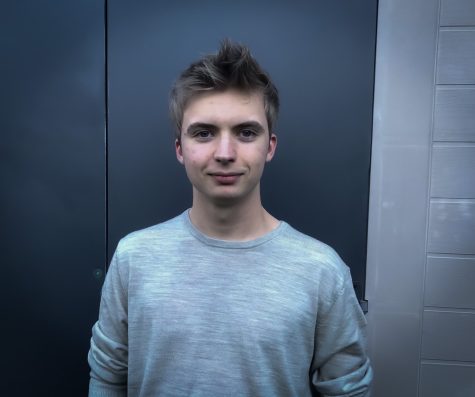 "[I am] definitely extremely excited for college," Barron said. "I've gotten a glimpse of college life when visiting my sister at [Carnegie Mellon University] and it's just a really awesome thing."
Outside of computer science, Barron enjoys playing the piano and being a part of the La Salle soccer program, which is something he misses attending regularly due to COVID-19.
Both Barron and Crimmins said that they feel that La Salle has prepared them to embark on their new adventures and careers in life.
In addition to the school's National Merit Semifinalists, seniors Elliot Hansen, David Jensen, and Benjamin Scott-Lewis have been named the National Merit Commended Scholars by scoring approximately in the top 3 percent of the 1.5 million juniors who took the PSAT in the fall of 2019.
Due to COVID-19, many high school students didn't get the chance to take the SAT because of delays and cancellations.
"Sadly, it looks like that isn't going to happen, so I'm glad I have a relatively high bench mark for colleges to look at," Hansen said. "I'm also very proud of our class for scoring so well… I'm especially proud of Timmy and Otso in their movement towards the finalist group."
While Crimmins still vividly remembers being a freshman, he feels that his "whole [high school] experience has gone by really quickly." When thinking about his biggest takeaway from high school he said, "everybody's different experiences give them good ideas… it's important to listen to everybody."
Update: Nov. 30, 2020
In addition to Barron and Crimmins, senior Charles Metzler-Gilbertz has also been named as a National Merit Semifinalist.