Eight Podcasts That Are Actually Entertaining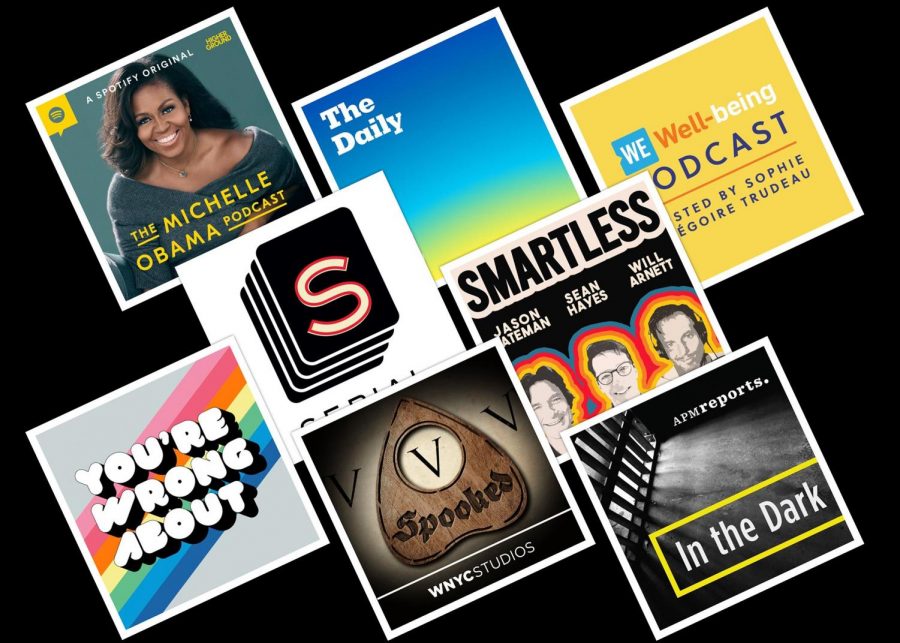 Due to the COVID-19 pandemic, many people are finding themselves with free time they don't know how to fill. Although you might believe podcasts are intended for long commutes of travel or background noise while cleaning your room, podcasts can also help cure your boredom. 
From old crime cases to breaking news, here are a few podcasts that everyone should listen to. 
In The Dark
Host: Madeleine Baran
If you like diving deep into crime cases, then check out this Peabody Award-winning podcast. This two-season podcast narrates two different criminal investigations with extensive details and additional information about how each case concluded. 
In the first season of this podcast, Madeleine Baran reports on the kidnapping of a young boy named Jacob Wetterling who lived in Stearns County, Minnesota. The second season of this podcast follows the story of Curtis Flowers, who has been tried six times for the same crime and has maintained his innocence for 21 years.
Serial
Host: Sarah Koenig
Serial is a podcast that dives deep into one story over the course of a season. The first season of this podcast follows the case of teenager Adnan Syed, who was convicted of murdering his ex-girlfriend, Hae Min Lee.
This podcast has won every major award for broadcasting. If you're interested in true crime cases, this podcast won't leave you disappointed.
Smartless
Hosts: Jason Bateman, Sean Hayes, and Will Arnett
While you might recognize these hosts' voices from TV shows or movies, they are now taking a new turn in the podcast industry. With guests like Jennifer Aniston, Robert Downey Jr., Kamala Harris, and Neil deGrasse Tyson, this podcast will leave you wondering who will take over next.
Started by Jason Bateman, Sean Hayes, and Will Arnett in early July of 2020, they continuously produce episodes every Monday. Whether you need a good laugh or just some lighthearted entertainment, tune in to Smartless. 
Spooked!
Host: Glynn Washington 
You may be fine with watching a horror movie in which the monsters are fictional characters, but are you willing to listen to stories where the monsters are real? Spooked! is a podcast that "pushes back the veil" and tells real paranormal stories from real people. 
Glynn Washington, who is also the host of the podcast Snap Judgement, is an excellent narrator who paints a vivid image for listeners. With five seasons, you will never run out of spooky stories. However, Washington does suggest not to turn the lights out while listening to these gripping and horrifying stories.
The Daily
Host: Michael Barbaro 
If you are only going to listen to one news podcast, make sure you tune in to this one. The Daily's host, Michael Barbaro, formats each podcast to allow listeners to learn more about some of the world's most relevant events and topics.
With news updates every day, ranging from 30 to 50 minutes, The Daily makes it easy to access local and world-wide information you should know about, all in an interesting and engaging manner. From the COVID-19 pandemic to the presidential candidates' plans for the future, you will want to return to this podcast every day of the week. 
The Michelle Obama Podcast
Host: Michelle Obama
Put your headphones on for this podcast to listen to the former first lady talk about "the relationships that make us who we are." This podcast is filled with special guests such as Conan O'Brien, Michelle's older brother, Craig Robinson, and, of course, the former President of The United States, Barack Obama.
Obama's podcast has nine episodes that talk about navigating life through the COVID-19 pandemic and the issues regarding race in our country today. Obama also touches on her experience growing up on the South Side of Chicago, including her favorite memories, the setting, and what she witnessed living there. 
WE Well-being Podcast
Host: Sophie Trudeau
On this podcast, Canada's first lady, Sophie Trudeau, who has talked very openly about her experience with anxiety and an eating disorder, discusses and explores mental health stigmas with celebrities, advocates, and experts. 
Guests like Tessa Virtue, an Olympic figure skater, spoke with Trudeau about how she stays "committed to her ideas of health and strength." Also, Esera Tuaolo, a former NFL superstar, explained how he has dedicated his life to helping others as well as speaking out against homophobia and bullying. 
You won't want to miss out on the inspirational and educational dialogue in this podcast.
You're Wrong About
Host: Michael Hobbes and Sarah Marshall 
From the infamous Bronco chase in 1994 involving O.J. Simpson to the relationship of Princess Diana and Prince Charles, this podcast will take you through some of history's biggest scandals and reveal details that will blow your mind. 
With over two dozen episodes, you will never lose interest in the details of these major events. Although you may think you know these media sensations, you might just find out something new. Whether you believe O.J. Simpson killed his wife Nicole Simpson or that Tonya Harding knew about the planned attack on Nancy Kerrigan, you will want to tune in to this podcast for further details and revelations.
About the Writer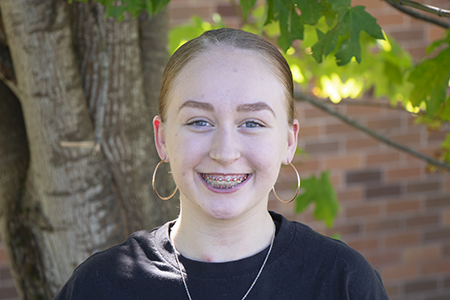 Kendall Whiteside, Assistant Editor
Kendall is a junior at La Salle. She plays soccer on the girls varsity team and for the Eastside soccer club. She is also a manager for the football team....