Athlete of the Week: Noa Taylor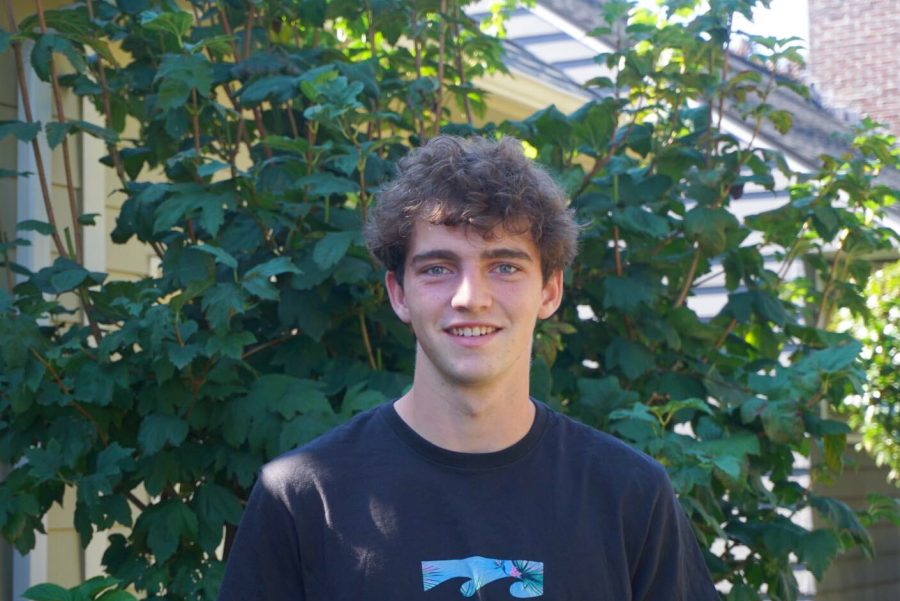 As senior Noa Taylor kicks a soccer ball through a makeshift goal made of tape and PVC pipes, he is reminded of his roots. Despite his senior year not going as planned, he is still getting out and playing soccer as much as possible in the park with his friends, just like he did when he was four years old.
Taylor plays as a forward-wing and striker on La Salle's varsity boys soccer team, and is also a striker for his club team, Eastside Timbers, in Gresham.
"I just love soccer the most," Taylor said. "It's the one sport that I can show off who I really am."
This year, a lot of Taylor's games for both teams have been canceled due to COVID-19. Last year, his club team played in a regional tournament where they could have gone to nationals, but partway through it was also shut down due to the coronavirus.
During the first few months in which the COVID-19 pandemic began to create cancellations, Taylor said that neither of his soccer teams practiced other than a few masked fitness sessions. But more recently, Taylor said his teams have been able to complete more regular practices with some contact because the teams are only using their feet and not their hands.
"I've been missing it a lot," Taylor said as he reminisced about being with his teammates.
Last year, the boys varsity soccer team at La Salle won the state championship. "Not everyone gets to experience that in their lifetime," Taylor said. "I was really proud and excited, especially because we lost the year before… So we had nothing to lose."
"The thing about our team that was so good was our chemistry," he said. "Because we all knew each other really well… it was way easier to play with each other."
Taylor also values the "constant passing and connecting and talking" that former head coach Mr. Seth Altshuler emphasized as a standard in all of their practices and games.
Mr. Altshuler moved on from La Salle last year, which Taylor said was "a big hit" to the team's morale. "He was more than just a coach, he's also a friend," Taylor said. "He knew when to push us really hard, [and] he also knew when we could have a little fun in practice and games… I think he found the perfect balance of that."
Even though Mr. Altshuler no longer works at La Salle, Taylor said he keeps in touch with him, especially with college information and support. "He still helps me a lot," Taylor said. "And that's really important to me."
When Taylor is not focused on soccer, he usually turns his attention to other outdoor activities, like hiking, bike riding, and spike ball.
Taylor is also invested in art, as he is enrolled in Advanced Art 2D and AP Art Studio this year. However, he said that he does not have as much time for it as he would like to.
To stay on top of his schoolwork, Taylor does his homework for each class as soon as the Zoom period is over before his next period. "During the school day I'm doing school the whole time," Taylor said. "After school, I usually try to and get out of the house as fast as possible, because I've been inside all day and I need to get some fresh air."
Although Taylor admits that there is "a lot of stuff to do," he said that he has been able to "find a balance."
A part of this workload is applying to colleges, despite many schools changing to a digital format for their introductory events. Taylor has not decided on a specific college yet, because he said that "it's still too early for that." Instead, his current focus is on "seeing [the] options."
Taylor hopes to continue playing soccer in college, either at Division II or III level. "I'm not trying to go Division I because I know how much work that is," Taylor said. "I love soccer so much, and I wouldn't want to give that up [in college]."
About the Writer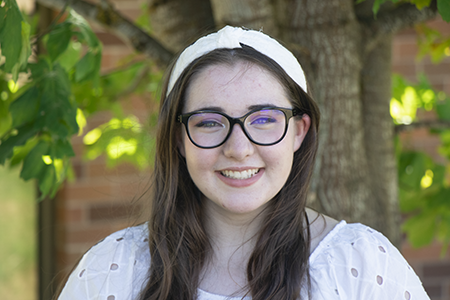 Brooklyn Chillemi, Editor
Brooklyn is a junior at La Salle. She is also invested in the arts. In her free time, she loves to bake, especially for her friends in theater and choir.