Student of the Week: Adan Luyamba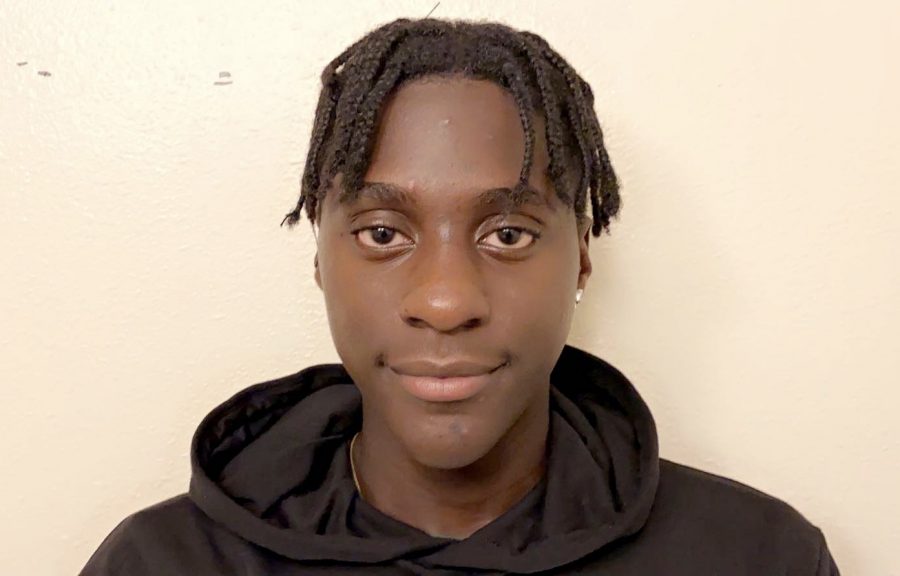 While many of his friends and classmates may see sophomore Adan Luyamba as simply a basketball player who enjoys boba and shoe collecting, there's a lot more to Luyamba's past and present life. 
He was born in the Democratic Republic of the Congo, a mainly French-speaking country located in central Africa.
After moving to the United States when he was three years old, Luyamba began school at Christ the King, the elementary and middle school that neighbors La Salle. Luyamba said that neither of his parents could speak English, making it difficult for them to get a job and start a new life in America.
Growing up, Luyamba spoke French, Swahili, and English at home, while also learning Spanish in school. Because of this, he is fluent in French, Spanish, and English, as well as being able to understand Swahili.
In the third grade, Luyamba played basketball for the first time and fell in love with the sport. "What motivates me is my teammates," he said. "[They're] always helping me to get better, and some of the varsity guys… give me tips and stuff like that, along with the coaches."
Luyamba said that his family also plays an important role in supporting his passion for basketball. 
For example, Luyumba said that he appreciates that his mom pays for his basketball shoes and his club team fee.
"My family members support me in any way they can," he said. "They come to my games and… believe in me."
Luyamba believes that there are many life lessons to be learned from playing sports, and he said that he applies these lessons to his own life. "Playing basketball is a team game and you can't do everything by yourself," he said. "I just apply that to the real world. I'm trying not to do everything by myself. Instead, I try to get help from others."
With a strong belief in the value of hard work, Luyamba spends much of his time playing basketball at indoor gyms or outdoor courts with his friends. His goal for this year is to play on the La Salle boys varsity team.
In addition to his commitment to his sport, Luyamba also excels in school. His favorite class is Honors English II with Mr. Chris Krantz. Luyamba said that he likes the way that Mr. Krantz teaches.
"Mr. Krantz is a very cool guy," Luyamba said. "Very outgoing, very, very friendly, and I feel like he understands just what's going on daily in our world."
As far as his goals for the coming years, Luyamba hopes to continue to balance his grades and play basketball.
"I'm going to try to maintain a consistent 4.0 GPA, and in terms of basketball, I think I want to play college basketball for sure," he said.
Luyumba has big ambitions for school and basketball, but he said that for the future, his family life will be more important. He said that he hopes to become a "successful" and "loving" father, and "one that would be able to do anything for their family and for them to succeed."
About the Writers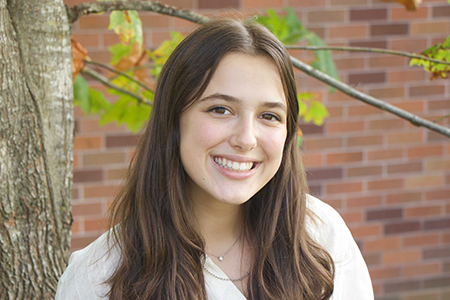 Maggie Crimmins, Staff Reporter
Maggie is a sophomore at La Salle. She loves to hang out with her friends, go thrift shopping, and listen to music. She also plays piano and enjoys going...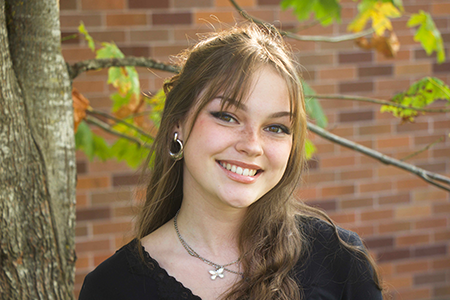 Myra Keyes, Staff Reporter
Myra is a sophomore at La Salle. She plays piano and guitar. She also enjoys listening to music. In her spare time, Myra likes to hang out with her friends...