Get to Know La Salle's Newest Staff Members
Amid the start of a new school year, digital learning, and the coronavirus pandemic, La Salle is also welcoming five new staff members to the community, including three counselors, a teacher, and a new Diversity, Equity, and Inclusion position.
To learn more about their past experiences and objectives for the future, The Falconer interviewed each of them, except for Ms. Kiah Johnson Mounsey, who will serve as the Director of Equity and Inclusion. Make sure to stay tuned to The Falconer in the coming weeks, as she will be featured in a longer profile.
Ms. Kwan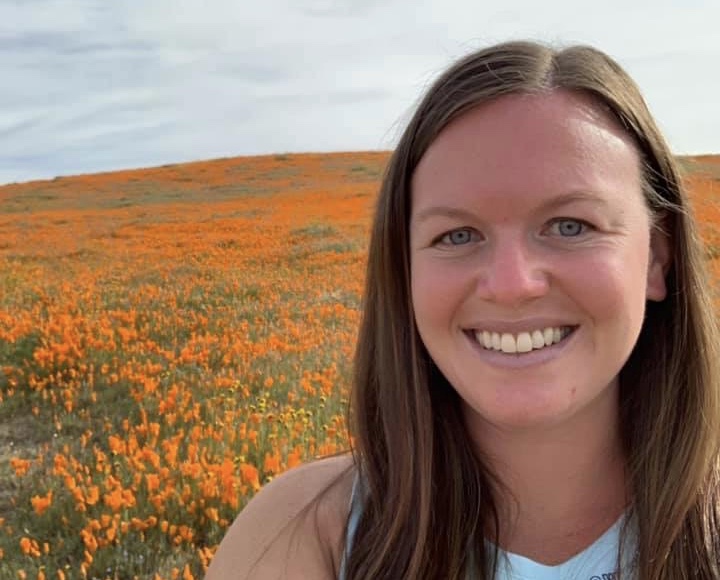 Counselor Ms. Chelsea Kwan will be responsible for last names R through Z this school year. She comes from Kenyon College in Ohio where she received her bachelor's in psychology, and Loyola Marymount University (LMU) in Los Angeles, California where she just graduated with her master's in counseling.
"For the past three years, I've just been in [graduate] school, but I worked as a writing tutor at LMU," she said. "My last job before coming to La Salle was an independent college counselor."
Ms. Kwan's husband, who works in college admissions with recruiting territory in the Pacific Northwest discovered the job posting as he was recruiting La Salle students.
Since Ms. Kwan and her husband were interested in moving back to Portland, this worked in their favor. Currently, they are living in California, but if in-person learning returns, Ms. Kwan will as well.
"The plan is that I will be there in-person whenever you guys return to school," she said. "Because you guys are online, it kind of ended up working out that we would be able to schedule our move a little bit easier."
Ms. Kwan became interested in counseling back in high school.
"My own school counselor when I was in high school was absolutely terrible," she said. "I had one meeting with her and I literally walked out of it and was like, 'you know what, I want to be a school counselor and I want to do a much better job than she did.'"
According to Ms. Kwan, her high school counselor was difficult to communicate with and did not help her with the college application process.
"I always say that a really bad school counselor inspired me to want to be a better one and to be a good one," she said.
La Salle in particular was intriguing to Ms. Kwan because, from her experience in various internship positions, she realized that she wanted to work for a smaller school.
"I didn't want to be just kind of the only counselor for 2,000 students," she said. "I wanted to have more of that really close community where I would actually recognize student faces and know their names."
In acknowledgment of the online start to the school year, Ms. Kwan said, "I wish more than anything that we could be in-person and starting the school year off normally."
"It would make things a lot easier, but I'm very excited," she continued. "This is a job that I've wanted to do for the past 10 years, so to finally have the opportunity to do it and work with students and make a difference… is extremely exciting to me."
Ms. Kwan said that she also understands that digital learning will present some obstacles.
"It's just a whole new set of challenges," she said. "It's crazy to be starting a new job in the middle of all of this… [but] I'm kind of just used to it now. It kind of does seem like this weird new normal… All of the students I've met with so far have been able to handle the transition really well, but I think we're all just looking forward to getting back to what we know and being in-person again."
When La Salle returns to on-campus learning, Ms. Kwan anticipates "those conversations where students just drop-in at your office between classes or at lunch," she said. "It's not even to talk about anything really specific, but just to chat. I'm really looking forward to those happening again."
While at La Salle, Ms. Kwan said that her ultimate goal is to make the lives of students easier.
"I think just helping students with whatever they need to help them grow and develop," she said, "whether that's reading their essays for college applications or if they're having an argument with friends — just doing what I can."
Ms. Magee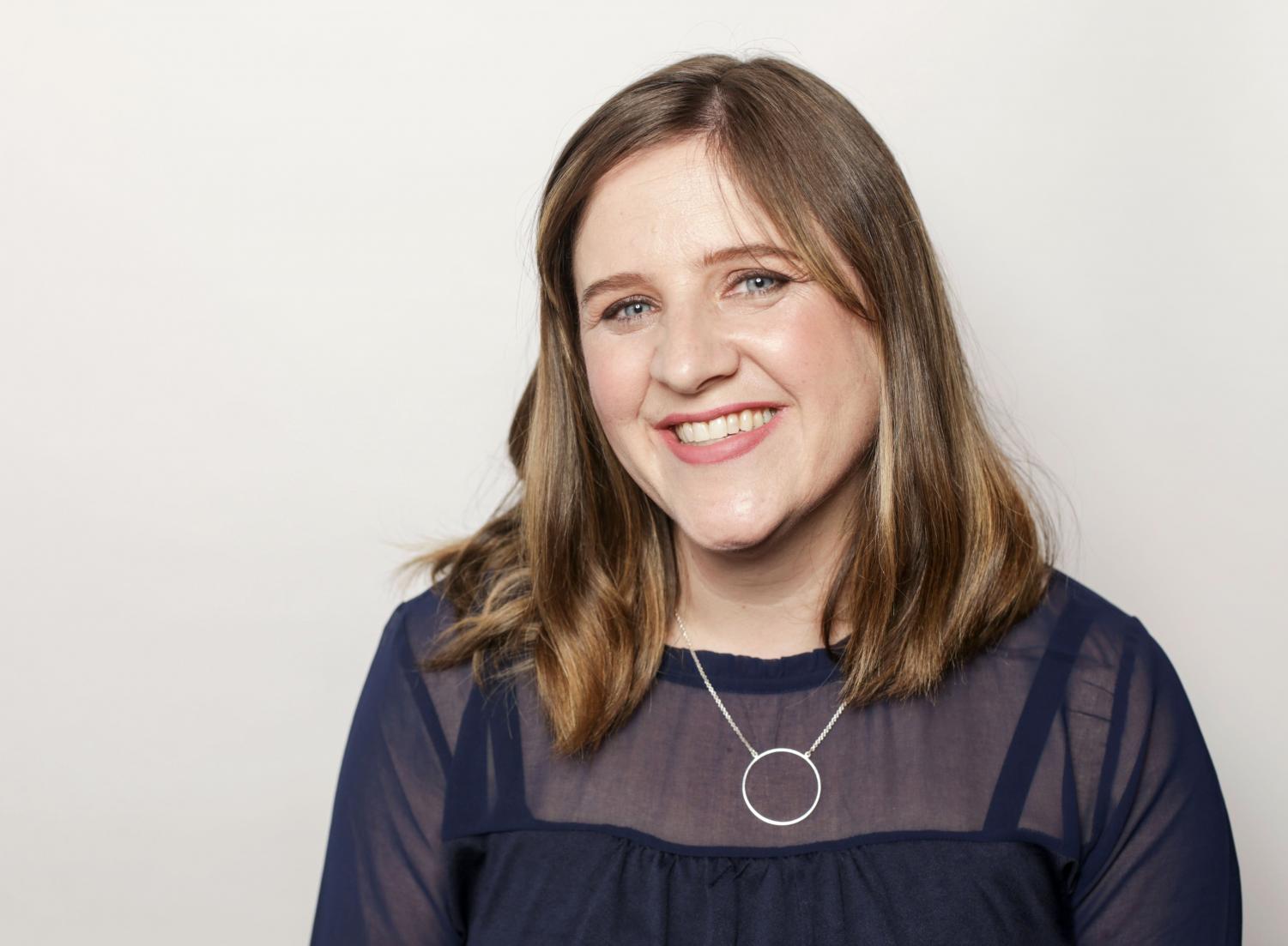 College counseling coordinator Ms. Alicia Magee is returning to La Salle this year after stepping away from her previous position in the counseling center.
"I have two kids of my own, and so it was nice to have a little bit of a break after doing my master program… I did miss La Salle. I really like the students and… [it's] just a great place to work. I really like the counseling team."
Ms. Magee attended Gonzaga University for her undergraduate degree where she studied special education. She then went to Portland State University (PSU) to earn her master's degree in post-secondary adult and continuing education.
Before joining the La Salle community for the first time, Ms. Magree worked at PSU on a mental health grant for children, did college advising at the Art Institute of Portland, and she also taught special education and middle school for a while.
"I've been in education for over 10 years, and then specifically kind of in the college counseling role for about five or six," she said.
Now, Ms. Magee will continue with what she did before taking time off.
"When I started working in college advising I really enjoyed working with students at the college level," she said. "It's an exciting time for students, I think, as they're planning for their futures… The nature of the job itself is really enjoyable. It's really rewarding."
"I think it's really fun in the spring to see… from where they started to what they decided and why," she continued. "I also think it's really fun when students come back and we get to hear how their first year went, so I really like hearing that part too."
Ms. Magee said that she was interested in returning to La Salle because the school "does a great job with helping students plan for college. It's a great place to work. I think the students at La Salle are just eager to learn more and they're just kind, really happy, fun students to work with."
Talking about the pandemic, Ms. Magee said, "I feel like it's a transition time for everyone because of where we're at in the world… but I [also] feel like good things are coming and I'm excited for it… It's kind of bringing out everybody's resilience and I think it's important to find the silver linings… It's going to be interesting to see just how students kind of [home] in on their college [and] what they want."
Despite starting the school year digitally, Ms. Magee said that there are a lot of virtual resources that students get to take advantage of. For instance, some colleges that have never visited La Salle before are hosting virtual informational sessions.
"I think some of those silver linings are neat to find," she said.
This year, Ms. Magee hopes to create more resources for students, and she is looking forward to growing alongside the counseling team.
Ms. Jusko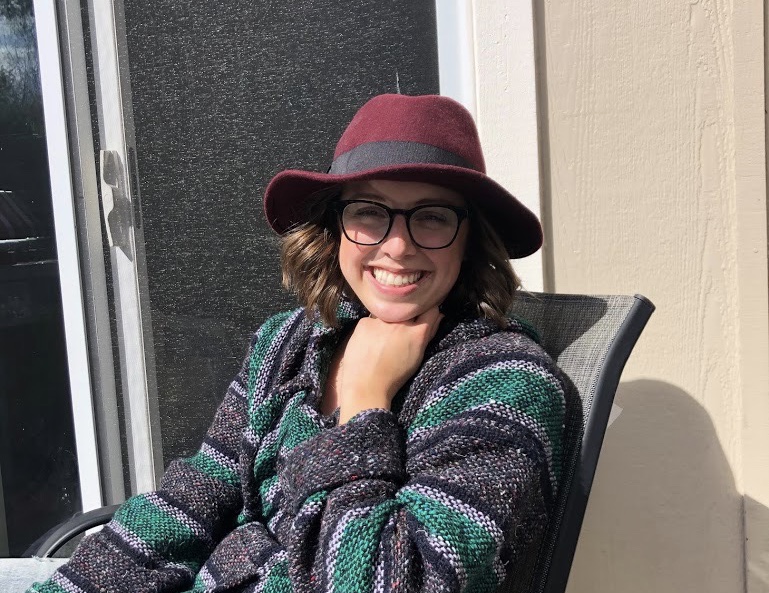 Before coming to La Salle, counseling intern Ms. Courtney Jusko studied psychology at California Lutheran University, where she also worked as an admissions counselor, introducing students and their families to her college through both college fairs and school visits.
"From being an admissions counselor and also working in financial aid in college, I really liked meeting with students and their families, and helping them with the mental health aspects as well as college and career" planning, she said.
Now, as a third-year student at Portland State University where she is studying for her master's degree in school counseling, Ms. Jusko is completing her internship at La Salle.
"I had interest in working at a school such as La Salle," she said. "I went to a high school that also has a similar mission of educating hearts and minds. I really liked the mission of La Salle and what it represents, which is why I sought out the internship."
Ms. Jusko's favorite part about counseling is "building relationships with the students and their families and helping them reach their full potential," she said.
This school year, Ms. Jusko is excited to "learn from the counselors in the department and see how they work with students," she said. Despite being an intern and not having her own caseload, she also said that she looks forward to "sitting in on meetings with counselors just so I can learn and also help the students."
Although she's stepping into this new internship amid the coronavirus pandemic, which prevents her from meeting the La Salle community in-person, Ms. Jusko wants to maintain communication with students to the best of her ability.
"I think it's definitely different not being able to be in the school and really seeing the school culture first-hand, but we just have to be flexible and work with what we have, and reach students virtually in whatever way we can," she said.
During Ms. Jusko's time at La Salle, she hopes to continue "gaining new skills and improving on the skills I already have," she said.
Ms. Ehrich
First-year teacher Ms. Margaret Ehrich is joining the La Salle community as both a freshman and AP Physics teacher.
She went to the University of Portland where she earned her undergraduate degree after double majoring in math and physics, as well as her master's degree of arts in teaching.
Last school year, Ms. Ehrich worked as an assistant teacher at Jefferson High School, but overall she has "four years [of experience] in various levels of participation in the classroom," she said.
After developing an interest in working at a Lasallian school, Ms. Ehrich said that she noticed the job offering for a physics teacher on La Salle's website.
"They offer a really supportive environment for teachers, especially first-year teachers," she said. "I knew that's where I wanted to be and they had an opening for a physics teacher, so I applied."
Ms. Ehrich said that her passion for physics evolved in high school after earning a D- in Biology, a C+ in Chemistry, and an A- in Physics.
After earning that A-, "I never looked back," she said.
"[Physics is] just so cool. It's the best. It's like how the world works in applied math. I like it because it doesn't take that much math background. People think physics and get scared because they think calculus and derivatives and relativity… but really it's [just] the basics."
Reflecting on her first few weeks at La Salle, Ms. Ehrich said "it's been great."
"I've done a lot of fun labs with my freshmen," she continued. "The other teachers here are really supportive. Mr. Kuffner is a fellow physics teacher, so I look forward to picking his brain about what kind of labs I should do in the future… It's been awesome."
Despite this, Ms. Ehrich's first year of teaching did not start as she had initially imagined.
"It's not exactly what I dreamed about," she said. "When I was little, maybe since I was three years old, I would go get all my stuffed animals and set them up and teach to them… It's not exactly like that, but I mean, it's a story you'll never be able to forget. Not every first-year teacher can say they started during a pandemic… I'm rolling with it. We're doing the best we can… I can't wait until I can see my students in person, but I want everyone to be safe too."
Looking ahead, Ms. Ehrich is excited to work alongside science teacher Ms. Carie Coleman, as staff moderators for the Womxn of STEM club.
"It's something I really wanted to start regardless of the school I taught at," she said. "It's something I'm really passionate about — bringing females and students of minorities back into STEM, and saying 'you deserve to be here [and] you're welcome here.'"
In addition to this, Ms. Ehrich hopes to break the intimidating stereotype that is associated with physics.
"I get a lot of students that come in with a very low self-efficacy in psychics, and I'm like 'no, you can do it — anyone can," she said. "That's the hardest part — reminding students they are very capable and they're going to do great in physics, [even] if they don't come in believing that."