Athlete of the Week: Amanda Rivera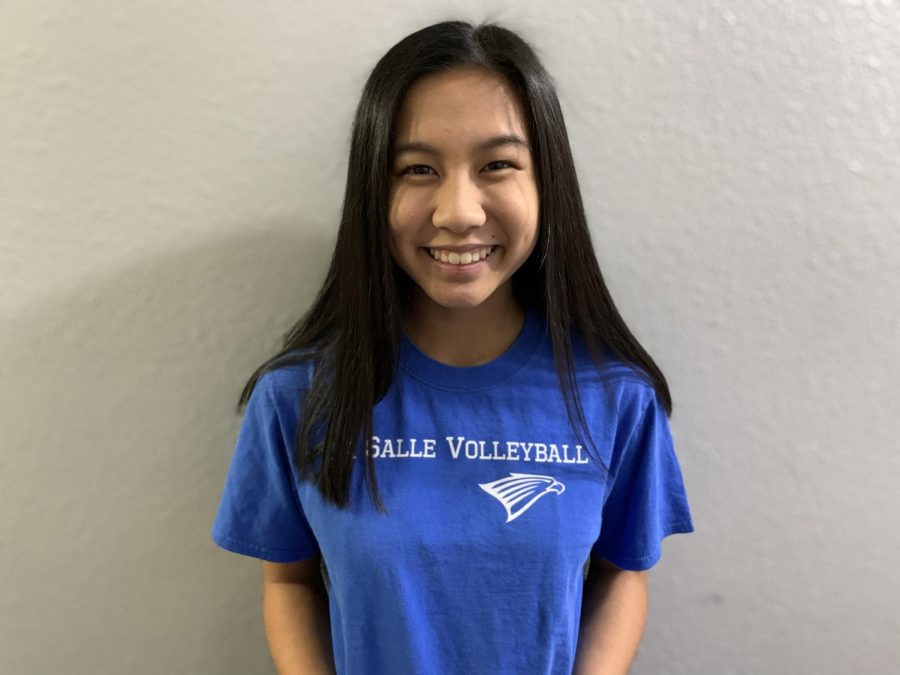 This year will mark junior Amanda Rivera's ninth year playing volleyball. While OSAA has postponed this year's volleyball season until the winter, she has continued to train throughout quarantine and is looking forward to returning to the court with her teammates. 
Rivera looks up to her sister, Kalina Rivera '16, on the court. While at La Salle, Kalina helped lead her volleyball team to the playoffs twice during her time playing. "She always put in her best work and I strive to be the player she was," Rivera said. 
In addition to having admiration for her sister, all of Rivera's club coaches, especially those at Rose City Volleyball Club, have helped shape her into the player she is today, pushing her to be her best and motivating her to keep growing as a player. "They never gave up on me, even at my lowest points of self confidence, and helped me to rebuild it too," she said. 
Rivera said that there are very few moments she is not playing volleyball because her hectic schedule consists of only school and club volleyball seasons.
Before La Salle transitioned to online learning, Rivera went straight from school to practice or games while squeezing in time to complete her homework and other extracurriculars. 
Over the years, Rivera struggled with moments where finding the motivation to continue playing had been difficult. When she feels unmotivated or stressed, Rivera remembers the way the sport makes her feel. "I get a big adrenaline rush during sports games, and [I] also feel so accomplished when I put [my] full effort on the court," she said. "All the hard practice I put in finally pays off."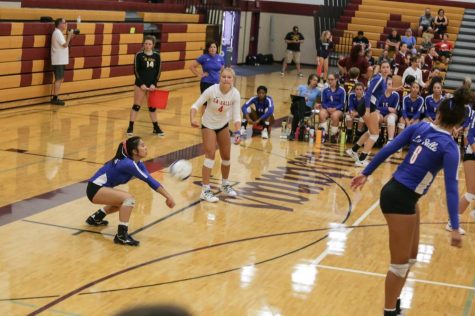 Rivera would describe her years playing volleyball as rewarding. She said that she loves to see her improvement when she is playing, especially when she knows she has been working hard on a certain skill and gets it down. When she has the sense that the new skills are coming together, Rivera feels more confident in herself.
Although Rivera is only starting her junior year, she is hoping to continue her education after high school at a college in Oregon and study nursing. "I really want a job in the medical field and [I] figured that nursing gets more of an interactive experience with more patients," she said. 
Rivera encourages underclassmen to try out for volleyball because of the supportive and family-like atmosphere the program has. "No matter how much experience you have, our coaches are only here to build us as players and people, and they are always willing to help us out," she said. 
As for future seasons, Rivera is looking forward to returning to the court with her teammates, saying that they have become like sisters. She looks up to the seniors and tries to be a mentor for the underclassmen. "[My teammates] really are family to me and push me everyday to be the best player, person, and student I can be," Rivera said. 
Rivera's favorite memory from volleyball was playing at Liberty High School in the state tournament last season. "There's just something about being under those lights and being surrounded by that many people at once," she said. "It's so surreal."
About the Writer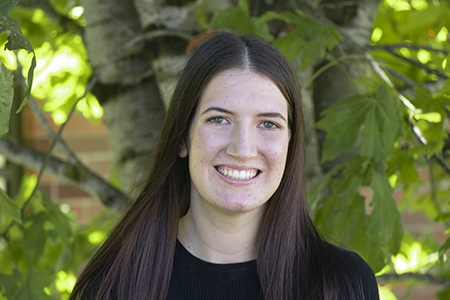 Mallory Middendorff, Editor
Mallory is a senior at La Salle. She enjoys participating in Spirit Club and Volunteer Club. In her free time, Mallory enjoys hanging out with friends,...