Student of the Week: Samantha Dillard
Junior Samantha Dillard discovered her enthusiasm for dance when she was just three years old after her mother entered her into a ballet class. "I knew that I had a passion for dance, and that was all I wanted to do," she said.
Now, she is the captain of the dance team at La Salle. Dillard has enjoyed being a captain because it has allowed her to take on a teacher-like role to the younger and less experienced members of the team. 
Previously, Dillard competed with the Studio One dance team, but she decided to give it up to focus on the La Salle dance team. She discovered that the level of commitment expected from her studio dance team was greater than dancing at La Salle. "Studio dance is more competitive and a lot more vigorous than high school dance," she said. 
Dillard feels that the level of commitment at La Salle is more flexible, which allows her to balance dance with the rest of her life. "My coaches are pretty understanding if we need to miss practice time to make up a test or do something for school," she said. "That has been really helpful, as it was not the same for my studio team." 
Overall, her experience with studio dance left her with inspiration to work even harder on her school team. "After my studio team and I competed at nationals in Las Vegas last summer, I was inspired to bring that focus and drive to the La Salle team," she said.
Unfortunately, the team's season was cut short by the COVID-19 outbreak, and the cancellation came at an unfortunate time for the team. "We were just about to go to our first state dance competition and I was so excited," she said. "Hearing the news that it was canceled was really difficult for my team and I."
With her dance season being canceled and school moving to online learning, Dillard took advantage of her extra time by upping the amount of hours she works at her job at Subway. This only added more to her already busy schedule. "I would work multiple eight hour days in a row and then come home and try to finish all of my schoolwork before it was due," she said. 
When she's not dancing, working, or studying, Dillard enjoys working on photography. In school, her favorite class is Ms. Cha Asokan's Advanced 2D Art class. "It is really fun and we get a lot of freedom to create whatever art inspires us," she said. "She provides us with cameras and an assignment and we get to run with it."
Dillard is hopeful that next year she will be able to return to her role as a leader on the La Salle dance team, but she is aware that nobody knows how the next school year will look. 
In the future she hopes to study marine biology and travel. "I want to experience everything that the world has to offer," she said.  
As for right now, Dillard is focused on dance and wants to get back to performing as soon as possible. She said, "I feel as if I can best display my love of dance when I am performing."
About the Writer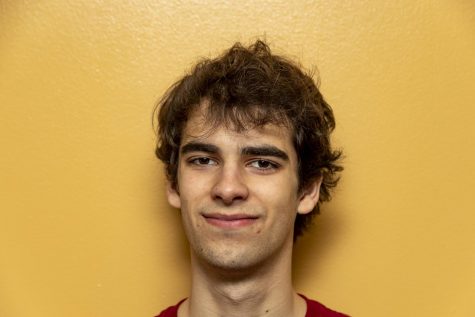 Matthew Jayne, Staff Reporter
Matthew is a junior at La Salle. He is on the football team. Outside of school he enjoys playing basketball and going to movies.