Student of the Week: Aaron Kelly Leonard Graham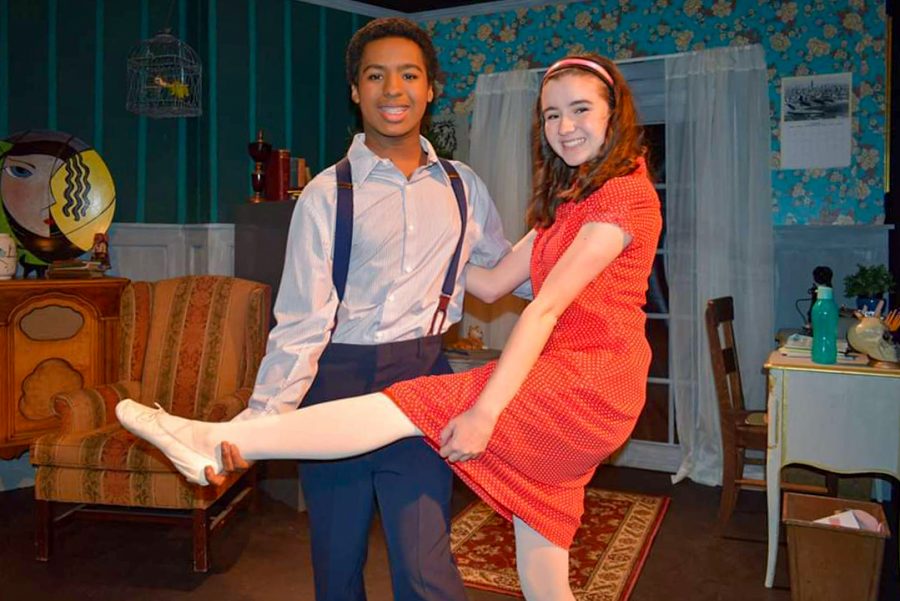 For sophomore Aaron Kelly Leonard Graham, theater has been his passion since he was 13 years old. It's a way for him to express himself and his emotions through characters on stage.
"I'm in the theater because I love it, I love everything about it," Graham said. "I love acting, I love being on stage. Theater to me is one of those places where [you] just let go and live your fullest moment[s]." 
One of Graham's first productions was a play called "It's a Wonderful Life," where he played the character of Young George Bailey. He was acting for the production group "Fake News Radio," where they often take "old classic shows and plays and they performed it like they were on the radio back in the olden days," Graham said. Today, it is one of his favorite shows he has ever performed in. 
When asked about his favorite theater piece, Graham was quick to respond with "In the Heights," which is a musical written by Lin-Manuel Miranda. He explained that "it follows the life of Dominicans that live in the Barrio in New York just trying to make a living," Graham said. "I fell in love [with it]."
Earlier this year, Graham had the opportunity to play the role of Ed Carmichael in the La Salle production of "You Can't Take It With You." He described Ed as a character who was "very funny and a helpful guy," and that "his main goal was to make his wife happy and help in any way [that] he could." 
Graham also portrayed the character Porter in this year's Advanced Acting production of "Deathtrap." "He was more so of a busy man between being a lawyer, helping his family of three, and having an affair," he said. 
One of Graham's favorite memories from participating in theater is the tradition of going to Shari's after each performance. He said that "it's like a theater ritual, and it's just so fun to be with them and just eat, relax, [and] tell stories." 
He said that his biggest role model is Tyler Perry, because "not only is he an actor and screenwriter, he is a TV mogul and he has created one of the biggest studios ever built," Graham said. "He inspires me and makes me think the sky is the limit and I can do anything if I put my mind to it."
Along with theater, Graham has a love for Golden Oreos, Cheetos, R&B music, and romantic comedy movies. He said that he loves listening to music because "it helps you calm down but it also helps you focus," he said.
Graham said that his family has been staying safe during their time in quarantine. He said that he has been "getting time to myself, [and also] taking walks." His biggest difficulty during this time has been not being able to see his friends. "I'm the type of person who loves to be around people," he said. "I love talking to people, it's just something that I do, so waking up each day not being around people, it's kind of difficult." 
Currently, Graham has been spending his time working on class work, along with advanced theater production, morning choir, and attending BSU Zoom meetings. 
Graham enjoys being a part of the Black Student Union because he feels that "it's really just a place for black people in the community to be with each other," Graham said. "[We] talk about what's going on but also support one another."
Graham has big plans for his future. He hopes to continue acting in college and apply to the Academy of Dramatic Arts in New York City. 
About the Writer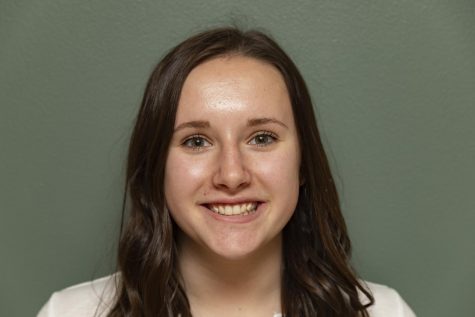 Kalei Carter, Staff Reporter
Kalei Carter is a senior at La Salle and is on the varsity swim team. In her free time, she loves to cook, travel, and spend time with her friends and...