Tiger King: The Enticing Netflix Exposé of Private Zoos and Exotic Animal Captivity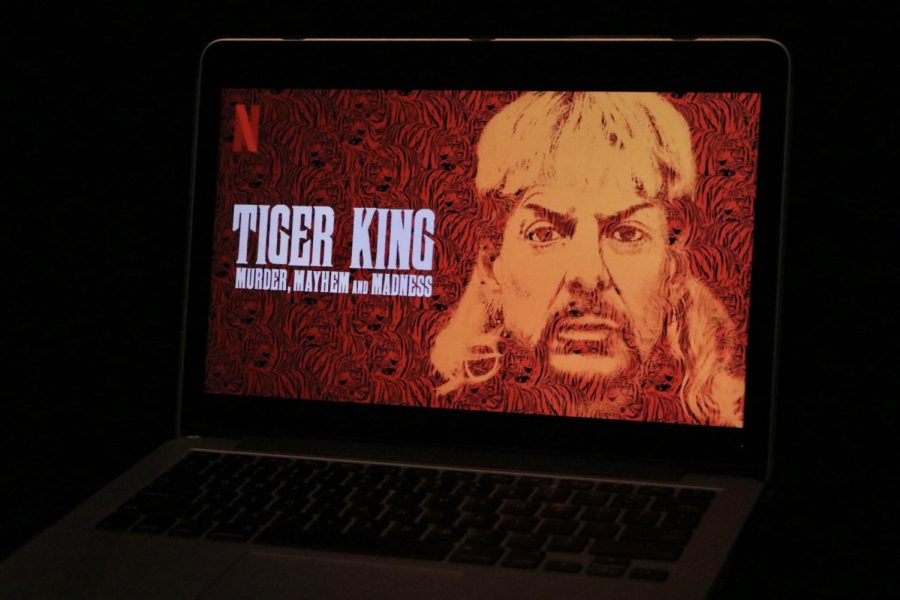 During this time of self-isolation and quarantine, people continue to look for different ways to stay busy. Some people have been constantly trying to fill the time of being stuck at home by baking, reading, and watching television, among other activities.  
It seemed to be perfect timing when Netflix dropped "Tiger King: Murder, Mayhem and Madness" on March 20. The miniseries has just seven episodes that are all under an hour in length, as well as an aftershow episode hosted by Joel McHale. Within the first ten days of its release, it had already reached over 30 million views.
The series follows Joe Exotic, ex-owner of Greater Wynnewood Exotic Animal Park, as he self-destructs in front of the camera. Viewers see him as a successful private zoo owner in Oklahoma, a candidate for President of the United States, and finally prisoner in Grady County Jail.  
Exotic is not the first person I imagine when thinking about television stars. He is a middle-aged man with a mullet and a larger-than-life personality, always saying exactly what is on his mind, no matter who is around. Still, he has become a television sensation through the Netflix series that uncovers the secrets of private zoos showcasing exotic animals in the United States.  
The most memorable aspect of the show is the feud between Exotic and Carole Baskin, an animal rights activist and owner of Big Cat Rescue. The pair spent several years and millions of dollars in legal battles. Baskin accused Exotic of animal abuse within his zoo, while Exotic accused Baskin of killing her second husband and feeding him to her tigers. 
There is no proof that Baskin did kill her second husband, but many people have sided with Exotic and his claims. Some have even taken to the internet to make videos, dances, and memes about the mysterious death. 
Exotic, meanwhile, was convicted of two counts of murder for hire, eight counts of falsifying wildlife records, and nine counts of violating the Endangered Species Act. Exotic allegedly hired a hitman to go to Florida and kill Baskin for $3,000, but the hitman never went through with the murder. During the trial, Exotic's zoo workers, ex-partner, and the hitman he hired testified against him. He continues to deny all convictions but is currently serving 22 years in prison. 
The Netflix series has caused a multitude of discussions and memes, but the one thing that no one can figure out is the truth. 
I finished the seven episode series in less than 24 hours and watched the aftershow the day it was released. At first I thought that I wouldn't enjoy the show, but the more I watched, the crazier things became. I was hooked. Every episode comes with new secrets and kept me on the edge of my seat until the end. 
I recommend watching this show, especially since there is more time to fill during your days at home. "Tiger King: Murder, Mayhem, and Madness" opens your eyes to the cruelty of exotic animals that are locked away in private zoos and creates necessary conversation around animal treatment, while simultaneously showcasing the funny and real aspects of the lives of those who run the zoos.
About the Writer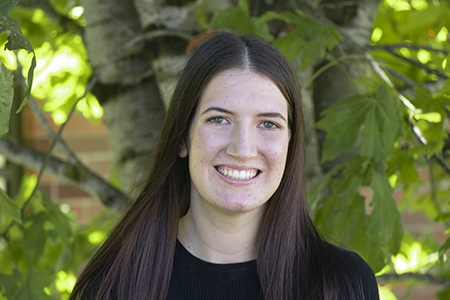 Mallory Middendorff, Editor
Mallory is a senior at La Salle. She enjoys participating in Spirit Club and Volunteer Club. In her free time, Mallory enjoys hanging out with friends,...