The Little Things Matter: Why We Shouldn't Take Anything for Granted
What are the moments you simply take for granted?
Is it school? Seeing your friends or teachers? Getting to spend time with the ones you love?
I believe at some point in our lives, we have all underestimated the value of time because we often think the world is in the palm of our hands, and that we have the control to live out another day the way that we want to; but, we simply don't.
The moments of waking up early and driving to school, saying hello in the halls, sitting with friends at lunch outside on the grass, cracking jokes with teachers, attending student-led events such as dances and sports games, or sitting in the classroom actively engaged with a lesson — these are all things that we have taken for granted at some point or another. Now, while in quarantine, we are left isolated, some of us realizing that life and experiences should be cherished so much more.
On March 12, Principal and President Mr. Andrew Kuffner announced that we would be moving to digital learning days for what was at first just a few weeks, and would then become a longer period of time.
Then, on April 8, Gov. Kate Brown issued an order for all Oregon school campuses to remain closed in order to flatten the curve of COVID-19.
Mr. Kuffner then responded in an email that went out to La Salle families. 
"If we have learned anything in these past 4 weeks, it is that maintaining a sense of community matters," he said. "We have focused not only on academics, but also on how to help our students maintain relationships with classmates and teachers."
My eyes skimmed the email. I was heartbroken, teary-eyed, and devastated for the seniors whose final year of high school was cut short and for those who will struggle or who are already struggling as a result of COVID-19. 
Despite this, something that Mr. Kuffner said stood out to me.
"The vocation of education is highly personal, and we cannot take our Lasallian family for granted," he said. "May we remember to be grateful for what we have, to pray for those who are struggling, and to continually invite Jesus and peace to live in our hearts."
He's right. 
We shouldn't take anything for granted because nothing is ever promised. Tomorrow isn't even promised.
The fact that seniors won't get to experience St. La Salle Day, laughing with all of their friends at lunch, or listening to their favorite teachers' lessons, all for the last time, breaks my heart.
For senior Alexis Kemp, this hit home.
"Within the blink of an eye, I no longer get to go to La Salle anymore, so I definitely think I took that for granted," she said. 
Being in quarantine has allowed me a lot of time to think. I believe this will be a big turning point in our lives. 
For me, this is a lesson to cherish every person I meet, cherish the ability to give my loved ones a hug, cherish the ability to go out and do things such as venture downtown or go to the movies, cherish the times spent with friends, and cherish every high school event that I ever attend.
Though this time in quarantine is certainly not ideal, and presents struggles for many of us, we can all take away something from this unusual experience — appreciate what we have, and never again take for granted the opportunities we will get to experience once this is all over. 
About the Contributor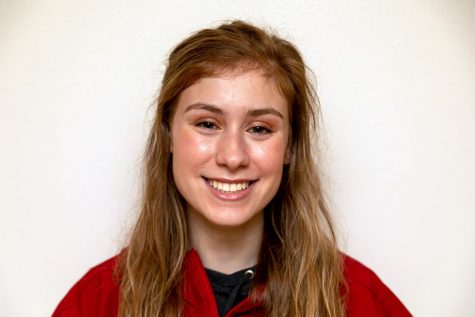 Dakota Canzano, Editor
Dakota is a junior at La Salle. She is the junior class president and is highly involved with many aspects of student life. Outside of school, she enjoys...