Student of the Week: Anna Dethlefs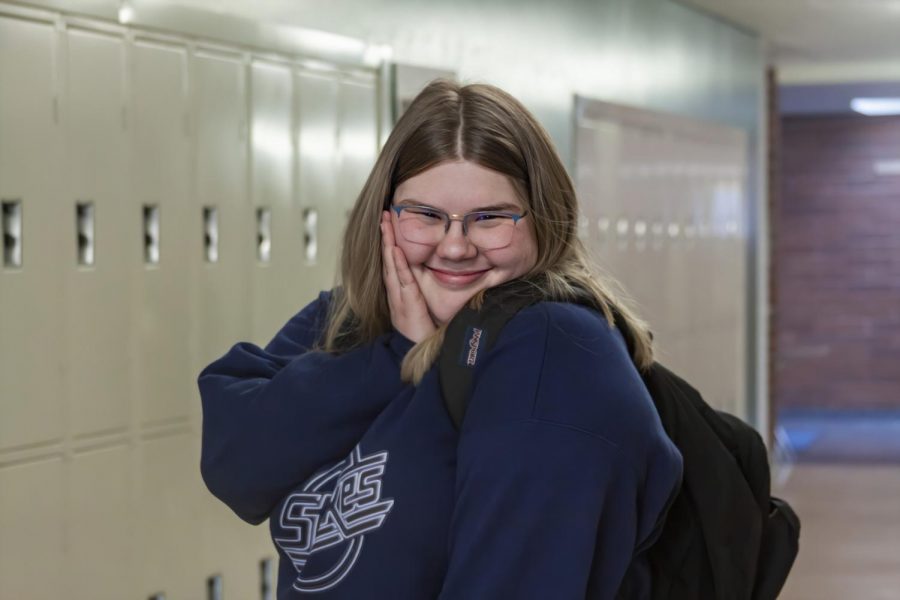 Sophomore Anna Dethlefs has been riding horses since she was in fifth grade. When she found out that La Salle did not have an equestrian team, she was initially disappointed, but eventually helped to create one.
Even though she enjoyed riding for Clackamas High School her freshman year, which allowed her to "meet so many great people," Dethlefs decided her sophomore year that she would rather ride for La Salle. "[La Salle] didn't have a team before, and my mom and I thought it would be great to have one," she said.
Equestrian has offered her the opportunity to meet people, create friends, and bond with her teammates. "My teammates and I have helped each other with pep talks, holding their coats while they go into the arena, and recording their runs," she said. "We become family in the equestrian team, unlike all the other sports and clubs."
Riding for the La Salle team allowed her and her friends to become very close with one another. "Ever since the team was created, my teammates and I have grown closer together and have become like sisters," she said. "The girls and I spent so much time together that we have helped each other through tears, nerves, [and] the changes of disciplines."
Dethlefs enjoys equestrian because she feels like it creates a community not only between teammates, but between all teams and competitors. "I enjoy this team for the bond I get with all the schools we compete against. Unlike most sports we encourage the other team to do well and we help them with the same things we would do for a teammate, sometimes they even practice with us," she said. "I love this sport for the community."
As well as friendships and community, equestrian has also offered her valuable lessons like patience, how to deal with a loss, and how to manage fear. Being able to get past the fear aspect of riding is essential in the eyes of Dethlefs, as she understands that every rider will fall at some point. "I thought [falling off] meant you were a bad rider but it just means you weren't expecting it," she said.
Aside from equestrian, Dethlefs also enjoys participating in the arts programs at La Salle. This past school year, she has participated in the choir and theater programs. She says she took choir class on the recommendation of some of her siblings and has found it to be worth it. "I love choir because I get to spend time with my friends and have fun in the class," she said.
Joining the theater program was also recommended by her older siblings since they were heavily involved when they attended La Salle. When her three older brothers were involved in theater, she used to help out backstage during their shows. "My brother Garrett was involved in theater all four years [of high school] and he really wants me to keep the 'tradition' going," she said.
More recently with the COVID-19 outbreak, Dethlefs has been dealing with the transition to online school and the state's stay at home order. For her, the digital learning days have been helpful. "I think that [DLD's] are easier for me because I can do the work whenever I want to," she said. "When I get stressed out I can take a break and sit outside which I couldn't do during [normal days at] school. I can also call my friends and talk with them all day."
As for equestrian, she has been able to keep up with riding because she owns a barn and all of her horses live on her property. 
Dethlefs has been able to look on the bright side of the last few weeks, "despite the fact that I miss leaving my house and seeing friends and surprisingly I miss school," she said. "I have been having a good time."
About the Writer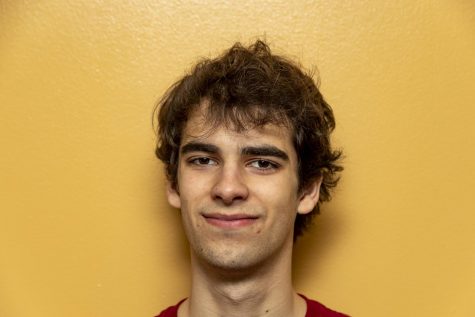 Matthew Jayne, Staff Reporter
Matthew is a junior at La Salle. He is on the football team. Outside of school he enjoys playing basketball and going to movies.