Pablo Cimadevila's Craftsmanship Turns Everyday Objects Into Artwork
YouTuber Pablo Cimadevila lost control of his legs in a car crash at the age of four. Despite this, he won gold at the 2000 Paralympic Games in the men's 200 freestyle as well as two more bronze medals in 2004 and 2008. 
However, since then Cimadevila has been working on his other passion: crafting jewelry on YouTube. Pablo Cimadevila's videos are a way of relieving stress to me, and I always find comfort in his videos. I originally stumbled upon him while scrolling through my recommended feed, and I do not regret clicking on his channel at all.
Cimadevila expresses his creativity through his work in jewelry, most notably, rings. He uploads a multitude of videos, ranging from vlogs to crafting jewelry, with none of them lasting more than 14 minutes. 
Cimadevila's channel sticks out to me because of how simple it is, and my favorite part of his videos is the camera angles he uses. He puts the cameras up close to the jewelry that is being made, and that makes me feel as if I am there beside him helping him create it. 
Along with these close angles, Cimadevila leaves the raw audio from when he crafts jewelry on top of the music in his videos. While watching, I can hear the punching of a hammer on metal and the sound of a saw ripping through a piece of platinum, which makes his videos more interesting. 
However, his channel does have one flaw: his uploads are inconsistent. He has only posted seven videos within the last year. Nonetheless, those seven videos still provide a first-hand look into the process of creating jewelry.
His most viewed video is him creating a diamond ring from two hex nuts.
Beforehand, I thought this was an impossible feat, but Cimadevila proved me wrong. 
My favorite part of this video is when he places the one-carat diamond into the head of the ring (the head is the piece that holds the diamond in place). This just shows me how much creativity Cimadevila has, and how much he can accomplish by challenging himself. 
Cimadevila has a series on his channel titled "Platinum Ceylon Sapphire Ring", which consists of two videos. In this series, he creates a platinum ring with the main attraction being the Ceylon sapphire gem.
The first video introduces Cimadevila creating the shank (the part of the ring that is circular and wraps around the finger) and the head. He does so by melting pieces of platinum and inserting them into a rectangular mold. 
Cimadevila then gradually shapes the platinum so that he can create the ring. Once the two pieces are finished, he glues them together by melting metal in between them.
The second video in this series explores Cimadevila setting the stones into places. For this ring, he embeds small diamonds onto the shank. Shortly after, he carefully places the Ceylon sapphire gem into the head of the ring. After stabilizing the gem into place, he makes finishing touches by polishing the ring. 
At the end of the video, the diamonds shine under a pale white light while reflecting off rays of light.
This video is another example of great camera angles. Cimadevila flawlessly allows the viewer to experience a first-hand look into crafting jewelry. 
Cimadevila's channel is one you must watch. His finished products are marvelous, and he makes designing jewelry look simple while bringing out his inner creativity.
About the Writer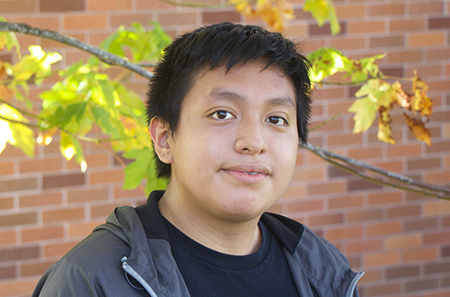 Tomas Francisco-Pascual, Staff Reporter
Tomas is a senior at La Salle. Outside of school, he enjoys hanging out with his cousins and friends. He also enjoys listening to music, playing video...