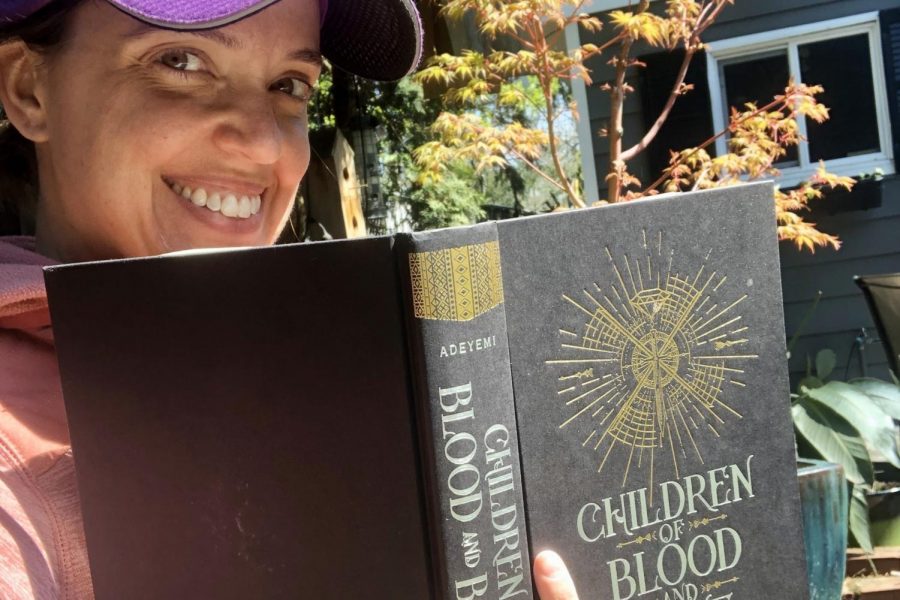 Ms. Maher
Before this pandemic, Director of Service and Dean of Women Ms. Sarah Maher was reading a lot of female autobiographies, but she said that all the different news about COVID-19 has been making it hard for her to focus on anything "real." 
Ms. Maher recommends a fantasy book that was given to her by her mother in law, and she feels it has allowed her to escape mentally from reality. This book is called "Children of Blood and Bone" by Tomi Adeyemi.
This book is soon to become a trilogy about Orisha, "where magic once was a way of life before leaders found it threatening," she said. "I can definitely see anyone from middle school to adulthood reading it."
Ms. Maher describes "Children of Blood and Bone" as a combination of "The Hunger Games" and "Harry Potter." She is also inspired by the women in this book. "[They are] powerful, strong leaders, so my 2020 dedication to female autobiographies hasn't really strayed too far," she said.
Ms. Maher encourages others to find something to take your mind off of reality, and do something that creates peace within yourself. "Whether that's Harry Potter for the 16th time or Tina Fey's book, Bossy Pants… or Clifford the Big Red Dog," she said. "Spend some time escaping. And so far, "Children of Blood and Bone" [is] certainly doing the trick."