Athlete of the Week: Sarah Georges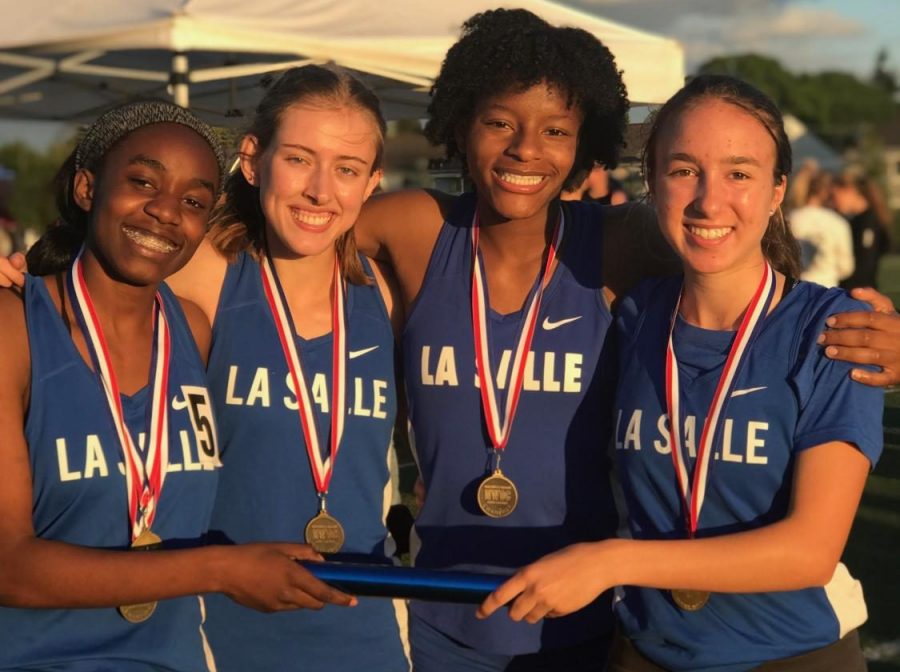 Junior Sarah Georges has been representing La Salle's varsity track team since freshman year. From a sprained ankle to the USATF Junior Olympics, Georges has overcome many obstacles and accomplished several notable goals throughout these seasons.
Georges has been running track since second grade, although she took a break from the sport after fifth grade, and picked it back up again in eighth grade. The four events she typically participates in are the 4x100m relay, the triple jump, the long jump, and the 200m dash.
Alongside her two-hour varsity track practices, Georges dedicates her time to club track as well. Her high school jumping coach is Mr. Matthew Owen, and she also has two other coaches to assist her with her jumping even further. Hashim Hall is her club jumping coach, while Simone Charley is her private jumping coach. 
For Georges, her sophomore season at La Salle did not go how she had hoped, but her final jump changed it all. "A lot of my sophomore season I was doing really poorly… [but] at the final track meet I was able to PR for that season," she said. "I was completely behind, and I was not going to make it to state, and then at my final jump, I jumped and then I was in first place." 
Because of that season, Georges wasn't sure if she was going to join track again this year. She said that even if La Salle's track season had taken place this year, the likelihood of her being able to jump for the season was very low. 
Georges said that "track is not just physical, but it's an extremely mental sport." Last year Georges said that she struggled with anxiety and depression, so she is taking a break and getting her mental state back to a healthy place, in addition to working to recover physically.
Last season at the OSAA 5A State Championships, she sprained her ankle at districts before she was going to run the 200m dash. "I continued practicing on it before state… and then I really screwed it up at the state meet," she said. Despite the injury, Georges placed in 9th for triple jump and 4th for the 200m dash. 
Despite being involved in many events, Georges said that she enjoys triple jump the most and that her favorite moment in a race is when she is about to jump. "After you've already started running… and you're just about to jump… it feels like you're flying," she said. "You feel free… you're not thinking about school or any other stresses… it is just you and that jump, and everything else phases out."
Before games, Georges said she listens to music to get herself into the right headspace. Alongside the music, Georges visualizes all of the moves she will make before jumping, "so then hopefully it turns out correctly."
Before the cancelation of spring sports, Georges had a multitude of goals for the upcoming season. She wanted to be able to jump at least 37 feet. "I want to be able to get back into the swing of things, and I want to not let what happened last season and all my injuries [to] get in the way," she said. "I want to be able to conquer, and control my emotions on and off of the field." 
Looking to the future, Georges has big goals planned for years to come in her track career. "If I continue to do well and things go as planned, then definitely… college, and then maybe the Olympics if possible," she said.
About the Writer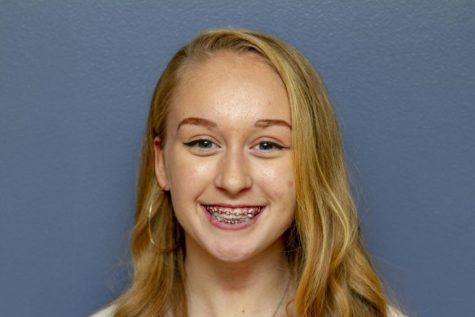 Kendall Whiteside, Assistant Editor
Kendall is a junior at La Salle. She plays on the varsity girls soccer team and Eastside club soccer team. She is also a manager for the football team....