Athlete of the Week: Ramon Aragon
With the help of his father and his own self motivation, senior Ramon Aragon began playing baseball at the age of six. Growing up, he played a number of different sports such as basketball, soccer, swimming, and skiing.
Outside of La Salle, Aragon works a job at Bellagios Pizza and is also a soccer referee. He said that he doesn't have free time often, but when he does, he is usually outside doing yard work or working on his car.
During his time at La Salle, Aragon has played several different sports, ranging from JV to varsity baseball, varsity cross country, and varsity swim. 
During his freshman and sophomore years, he played JV baseball. If it weren't for the cancellation of his season this year, he would currently be on the varsity team and would play as a left field or relief pitcher.
Aragon described his baseball team as being his family. Although he won't get to play with his teammates this season, he is grateful to have played with most of them during his time at La Salle.
"Everyone contributes in their own way," he said. "In the end it's just about how we move on from the wins and the losses and how we improve."
His fondest memory of playing baseball occurred during a league game against Milwaukie High School last year. When his team was down in the final inning, Aragon striked a ball into centerfield, which ultimately ended up tying the game.
Reflecting on this moment he said, "we [were] all getting hyped because we [were] starting to come back… and then I just drilled in." 
His team eventually ended up winning the game with a two point lead.
Talking about the game's turnout he said, "baseball is one of those [sports] where anything can happen."
Due to the ongoing events related to the coronavirus outbreak, Aragon's senior season was cut short. "I'm really bummed," he said. " I [have] to miss out on my senior year season… It's just terrible." 
Despite this, baseball has taught Aragon a lot. The most important lesson he has learned over his years of playing is that the best way to learn is through mistakes. "[You've] got to learn from those and move on," he said.
Additionally, Aragon said that his motivation stemmed from his coaches and fellow teammates. "You just do what you're told and there won't be repercussions," he said. 
This motivation stuck with Aragon throughout the years that he played baseball at La Salle and they've helped him move forward. 
Looking ahead, Aragon will be attending Clackamas Community College in the fall to play baseball and study business, while aiming to join the Coast Guard. 
As for baseball after college, he doesn't plan on taking it on as a career path. 
"I mean, I'm not expecting to be [a] pro or anything," he said. "[But] I'm not saying that's impossible."
About the Writer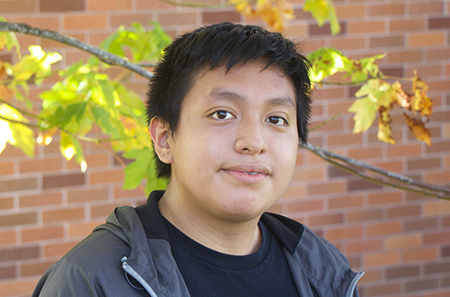 Tomas Francisco-Pascual, Staff Reporter
Tomas is a senior at La Salle. Outside of school, he enjoys hanging out with his cousins and friends. He also enjoys listening to music, playing video...