Athlete of the Week: Megan Lamey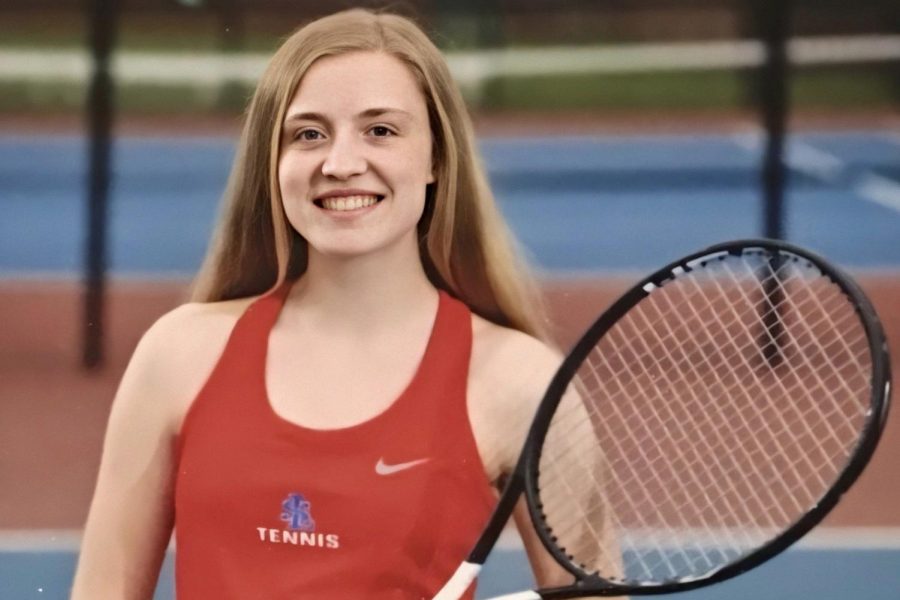 Senior Megan Lamey has been playing tennis for four years now and has continued to be a part of a strong team of players on varsity tennis at La Salle.
Lamey started playing her freshman year. "I [began] playing tennis because my sister, who was three years older than me, was on the team," she said. "I really fell in love with tennis and kept playing."
Lamey enjoys tennis for its unique team dynamics. "I got to push myself on my own, but also had my team supporting me at the same time," she said. 
Despite this, tennis also proposes challenges caused by self-doubt. "[What's challenging about tennis] is staying out of my head," she said. "If I make a mistake I get down on myself and I have to remember to stay on the point."
She has played other sports in the past including basketball, but Lamey enjoys tennis the most. "Out of everything I've played, tennis is definitely my favorite," she said.
Lamey started playing club tennis during the fall of her junior year. Club tennis provides extra practice away from La Salle, but since these practices are not with friends from school, it can be hard to build a strong team bond. 
Luckily, her new teammates were welcoming and she felt right at home. "All of the people on that team are from the same school and so it was really cool that they brought me in," she said.
While playing tennis, Lamey is inspired by Serena Williams. She appreciates how Williams is able to overcome so many obstacles and "redefine tennis." Lamey uses Williams' path as a way to help push herself on and off the court. 
Lamey was excited to play her final season of tennis for La Salle after playing three consecutive years, but this season was suspended until further notice due to the coronavirus outbreak.
With this season being Lamey's last at La Salle, she is disappointed but hopes to get back to see the team and compete later on in the season. "For the seniors that were really looking forward to playing their spring season, I think it's hard on them, especially [for] my teammates who have been playing for a really long time," she said.
Lamey does not know if she will continue playing past high school at a more competitive level, but she does plan on playing with family and friends and possibly continuing club tennis. "It's really a lifelong sport… I think it's really cool that it's something I could continue doing my whole life," she said. 
She does not have a school picked for college; however, Lamey is still looking and hopes to study chemical engineering.
About the Writer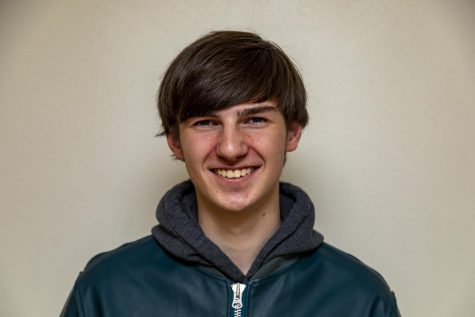 Isaac Brown, Staff Reporter
Isaac is a sophomore at La Salle. Outside of school he plays recreational soccer and enjoys cars, fashion, and music. His favorite show is "The OA," and...