Athlete of the Week: Akira Dupuis
Junior Akira Dupuis has been playing softball for as long as she can remember. Beginning around the age of five, her family pushed her into trying new sports, but softball was the one that stuck. 
Dupuis has a love and passion for the sport and has made many long lasting friends and memories. Someone that inspires her is her friend Hailey Wadsworth, who is a junior at La Salle this year, because "she's able to have fun but also take it seriously."
Due to COVID-19, Dupuis' season is cancelled, but she and her teammates had already predicted the final outcome before it was official. "They haven't quite announced it yet, but everyone is pretty sure that [softball] is not going to continue again for this season," she said.
She was mostly upset that her friend, who is a senior on the team, is not able to play her last year at La Salle. "I still have some sort of hope that it might go back, even though chances are that it won't," she said.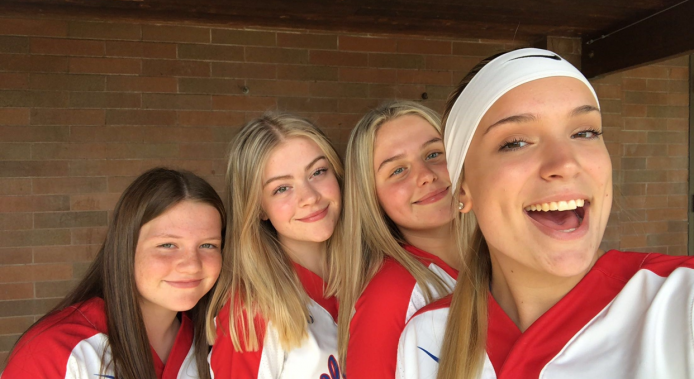 So far, Dupuis has spent her time in quarantine doing arts and crafts and missing her friends. Although the softball team has not been able to practice, Dupuis has been keeping busy by doing home workouts and self-guided practices. Her team has been able to have team meetings over Zoom, and have been "checking up on each other and seeing how [everybody is] doing," she said.
Taking a break from softball has switched up Dupuis' schedule quite a bit, as she said that "it's weird having a break, but kind of nice at the same time." 
If softball season was in session, her "biggest challenge would probably just be staying… confident," she said. "I kind of struggle with always believing in myself and if I make one mistake, then I usually just get down, but other people are there to help cheer me up, and that kind of helps."
Dupuis said that one big life lesson she has taken away from the sport is to "have fun doing whatever you are doing. Even if things get bad, [it's important] just to enjoy the moment and stay positive."
Whenever La Salle softball isn't in season, Dupuis typically is playing club softball, watching movies, and hanging out with her friends. With her club softball team, she travels to places such as California and Colorado for tournaments, which she often has to miss school for. She said that usually it would get "a bit overwhelming being gone [from school] so much."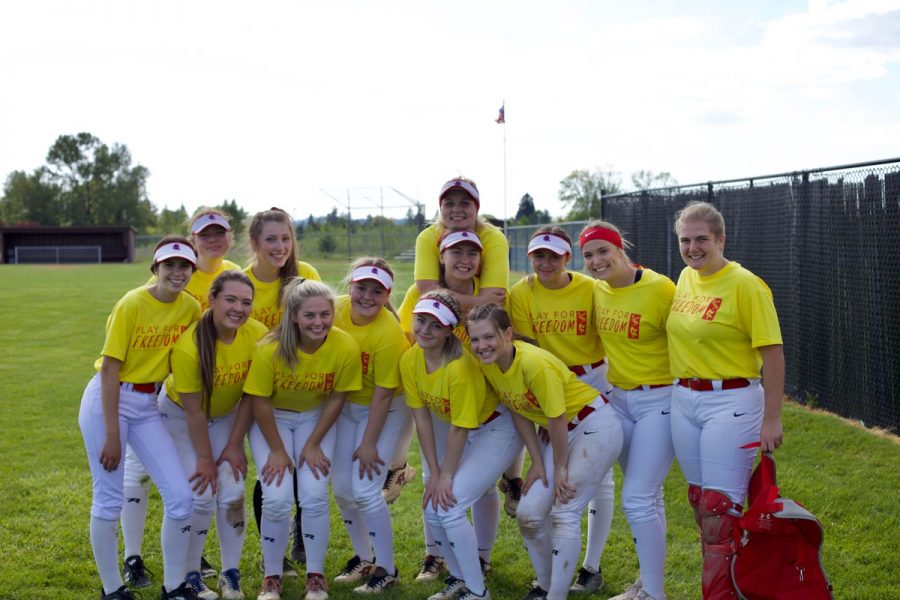 With softball being such a big commitment, she said that some of her biggest supporters are her close friends, teammates, and parents. "They come to most of the games and are very supportive," she said. "Even if I end up not having my best game, they're just always there to cheer me on."
One of Dupuis' favorite memories from softball took place during her freshman year on a team bonding trip that they took to a ropes course. "It was really fun because we all had to work together and we held each other up," she said. 
Dupuis explained that the team traditionally would say a prayer before each game. Typically, they'd also "stand in a circle and we would talk about what we're going to do well and then we would say something about the person next to us and what we want them to do well on," she said.
Last year, Dupuis was awarded an honorable mention for her performance as an outfielder. "In my opinion it's the most enjoyable position because we get to throw the ball the furthest," she said.
Dupuis doesn't have specific plans for college yet, but she has looked into the University of Oregon, and is considering the idea of continuing her softball career in college.