A Look Into the Lives of Emergency Response Workers During the Coronavirus Pandemic
With the outbreak of the novel coronavirus, most people have been practicing social distancing by confining themselves to their own houses. Students have been able to continue learning remotely and many adults have discovered different methods to make working from home possible. 
However, essential workers such as health care and emergency response professionals have been at the forefront of this virus for several weeks, putting not only themselves at risk of infection, but their family members as well. 
For instance, firefighters, nurses, and police officers, all who are on the frontlines of the COVID-19 pandemic, don't have the option of staying home. 
The Falconer spoke with two individuals who are putting themselves in harm's way during these unprecedented times. 
---
Paul Robles
Paul Robles is a firefighter employed at Station 4 in Portland. 
Typically, his day starts at the station at 8 a.m. with a roll call, and continues with a fairly consistent schedule, even despite the effects of the coronavirus. 
Robles said that after roll call, he and his co-workers usually clean the station and inspect the fire engines. At noon, they eat lunch. Between roughly 1 p.m. and 5 p.m. they often train. Before dinner, which is around 6 p.m., they work out. And after that, they have downtime until they choose to go to sleep. 
However, throughout Robles' entire 24 hour shift, he's also responding to calls, so his schedule is always subject to change. 
"We probably get about… 15 to 20 calls a day," he said. "It fluctuates."
With rising concerns regarding COVID-19, protocols and response methods have slightly changed for Robles' station.
"We've definitely slowed down [when] entering their houses or their rooms [and] we're all masked up with our stuff now," Robles said. "Before we kind of just arrived, walked in, [determined] what's going on, had AMR take them, and then we're out of there."
Robles said that firefighters have also been asking a lot more questions than usual, sometimes even requesting that people come outside when they arrive at the scene of a suspected emergency. And they've stopped building inspections, as they would usually make sure that they have fire extinguishers and exits. 
At the firehouse, no more visitors, aside from approved personnel, are allowed to stop by either, meaning that stations such as Robles' are temporarily not offering tours or blood pressure tests.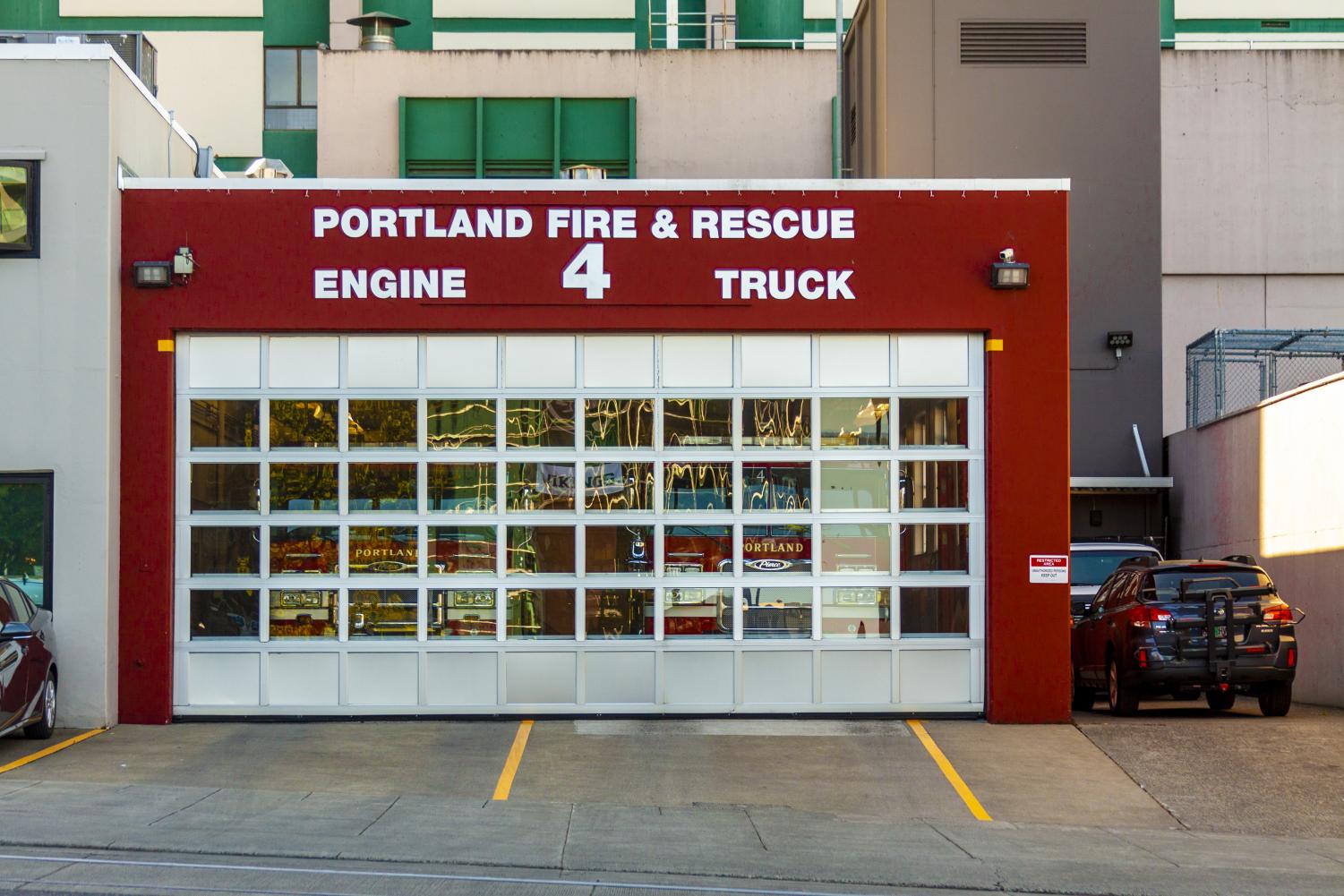 "We stopped all that… because we're going out and exposing ourselves and coming back to the station, back and forth, all day long," Robles said. 
As for personal protective equipment, Robles has noticed that his station is already starting to run low on supplies. 
"We've stopped using… the paper masks… we were kind of running low on those," he said. "We are [also] limited on those yellow suits. There's only so many of those and when those run out, I don't know what."
The firefighters at Robles' station have been trying to make the most of the gear that they already use on a daily basis. They've been wearing the same masks as they would when responding to a fire because they're reusable and can be washed after each use. 
"We have so many other backups," Robles said. "If worse came to worse, I'd put my full turnout suit on."
Another concern that arises for Robles is the thought of bringing the virus home to his family. In order to prevent that, he's been showering before he leaves the station and limiting the number of belongings that he brings home. 
Regardless of the changes being made at the station Robles works at, he has been sent on fewer calls than he would normally respond to.
"I think [dispatchers are] working a little bit better about limiting what they're trying to send us on," he said.
Additionally, Robles remains appreciative of the "friendships you build," he said. "If you work at a good [firehouse] and enjoy going to work every morning… the day goes by pretty fast."
Reflecting on the situation that the coronavirus has created Robles said, "I think we'll get through it. I think it's kind of a reset to get people to kind of readjust and rethink life. This is all going to pass."
---
Kendra Carlton
Kendra Carlton is a pediatric nurse at Randall Children's Hospital, who works in the children's emergency department.
Typically, when she arrives at work at 7 a.m., Carlton is provided with a report from the night shift nurses, then proceeds to prepare for any new patients by stocking rooms and medical carts, or making sure that equipment, such as oxygen tanks, is working. 
Thus far, because social distancing practices have been effective in Oregon, the hospital Carlton works at has been unexpectedly less busy than usual, similar to what Robles has been experiencing.
"When we're busy we'll see about 120 patients a day, and right now we're seeing maybe 30," she said. "We are actually over staffed, and [we've] been sending nurses home early."
And this isn't just happening at Randall Children's Hospital, where Carlton works. Health care professionals are experiencing overstaffing amid a low number of patients nationwide, other than those suffering from COVID-19.
Despite this, with a virus in the air, nurses like Carlton have still had to take several precautions and have established new protocols in order to prevent future transmission within the hospital, especially because it's a space where many are already medically compromised.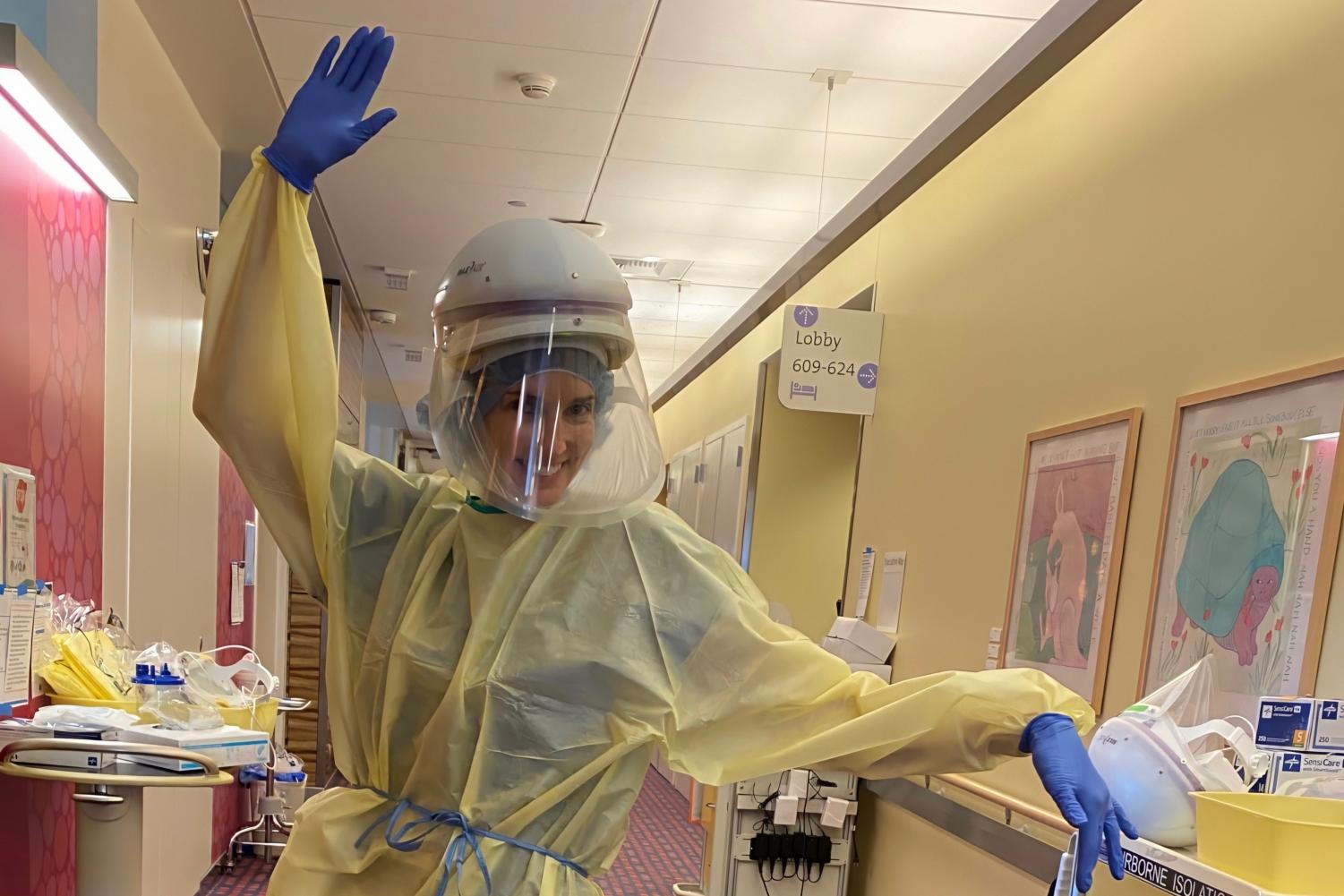 "Protocols are changing constantly now," Carlton said. "Everyday it seems like something's changed or different."
Now, when anyone enters the hospital, whether it's a patient or an employee, Carlton said that they get their temperature checked and are asked if they have any symptoms of the coronavirus. And to better manage this, only certain entrances to the hospital have remained open. 
Additionally, when children are admitted, only one adult is allowed to accompany them. That adult isn't authorized to switch out with anyone else, and they are also required to remain in their child's room, meaning that they can't wander around the hospital. 
"We are very strict on visitors," she said.
Also, to prevent the spread of the bug, everyone in the hospital has been required to wear a mask, and nurses have been limiting certain procedures that might transfer aerosolized germs. 
With limited protective equipment available, Carlton and her co-workers have been attempting to preserve a lot of what they already have.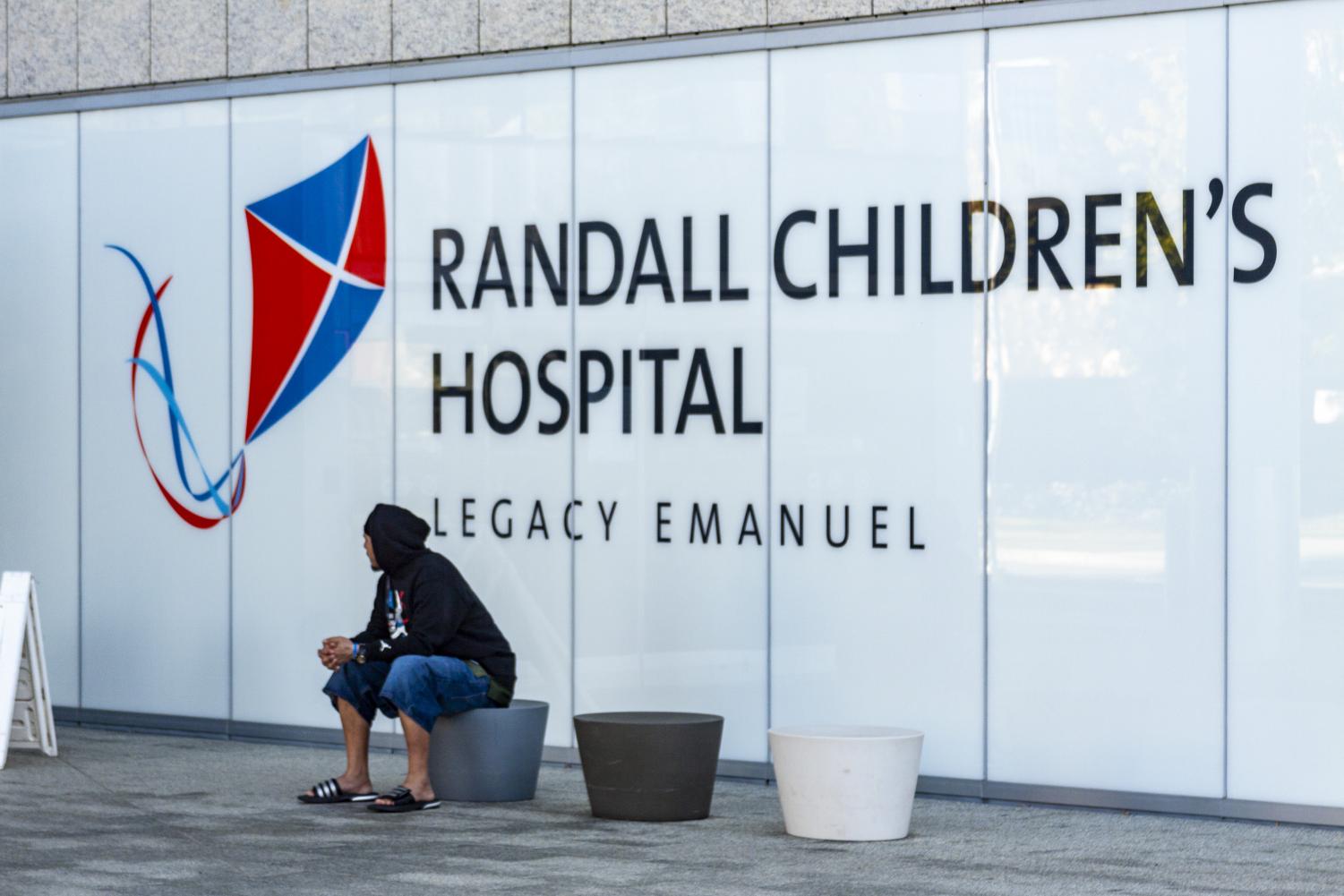 "I know that we are trying to… not use equipment unnecessarily," she said. "Instead of throwing our masks away, we have special bins set up… I know that they are going to recycle some of those masks."
As for ventilators, Carlton said that her hospital is in a decent position since traffic has been slow.
"What is happening in New York, has not happened here," she said. "Right now, our patients are fine, [but] I can't speak for the adult world."
In order to avoid potentially bringing the coronavirus home to her family, Carlton changes both into and out of her scrubs while at the hospital, she has a pair of work shoes that stay at work, she leaves her phone in a plastic bag, and when she gets home, she goes straight to the shower.
"I [also] try to wipe anything down before I leave work that might come into the house," she said. "[I do] a lot of hand washing at home too."
Aside from the fear of bringing home COVID-19, Carlton has noticed appreciation and extended kindness for the work that she has been doing, as many people have been making homemade masks, a group of students mailed her and her co-workers thank you signs, and Starbucks has donated coffee to her department. 
"At a time when it's stressful for everybody, it's nice to see people coming together," she said. 
Looking ahead, Carlton hopes that "when [the virus] peaks in Oregon, that it is a manageable number," she said. "[I hope] it is a number that our hospitals have [enough] beds… ventilators… [and] staff to take care of the people who need it. I see what is happening in New York and Boston, and I am terrified… I don't know what we would do."