Student of the Week: Brenner Henry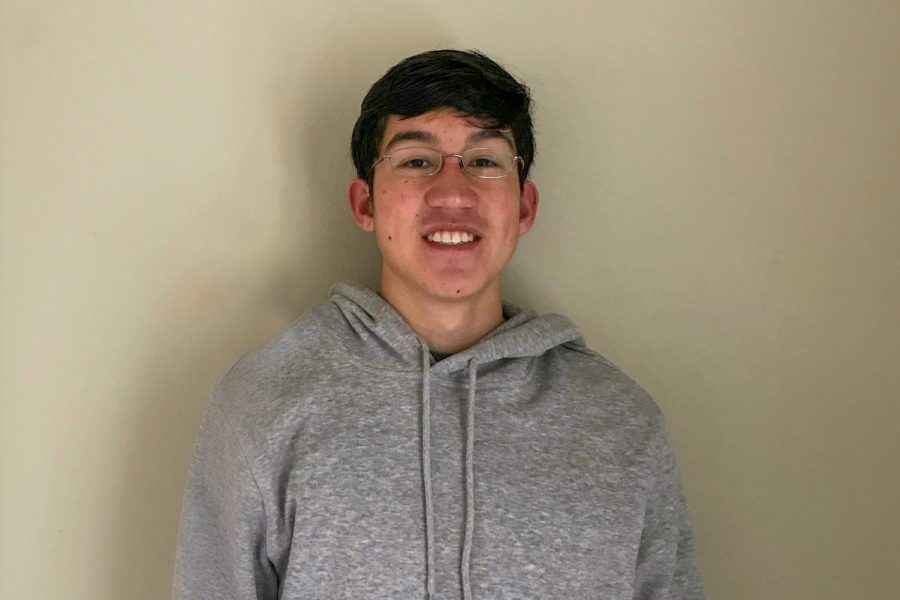 Wake up at 6:45, eat breakfast, drive 30 minutes to school, survive through AP Chemistry and AP Government, practice from 3:30 to 5:30, drive 30 minutes home, finish two hours of homework, and make it in bed before 10:30. This was the typical, taxing day in the life of senior Brenner Henry, at least before La Salle made the shift to digital learning due to the global outbreak of the coronavirus.
Coming from a small private school with only 22 students in his graduating class, Henry made a large jump to La Salle. Though it was a big change, that hasn't stopped him from achieving his personal goals. As a senior, Henry continues to challenge and push himself.
"Probably my toughest class is AP Chem because it's very fast paced and tough," he said. "My favorite class would be Intro to [Thinking and] Design because [engineering is] what I want to major in."
Henry has big plans for the future, including attending Oregon State University in the fall to study mechanical engineering. He has many aunts and uncles, along with a cousin currently at Oregon State, who have made a large influence on him and have all suggested Oregon State as a great future home for him.
Not only does Henry strive for success in the classroom, but he also has great achievements in cross country and track and field. He started running in the fourth grade, and Henry has yet to stop.
As a first time cross country runner his freshman year, he was at first very skeptical due to being new and unfamiliar with the program, but competing for La Salle has "definitely changed [his] outlook on running." Brenner enjoyed running even before coming to La Salle, but now he sees it as part of his "lifestyle."
"It just helps me focus and when I get home after practice I have more energy to do my homework." He hopes to continue running throughout college, and possibly run for the Oregon State track team.
Henry spends much of his time focusing on school and athletics. "Usually the night before [a race] for dinner I eat pasta and spaghetti," Henry explained. "I always try to [go] to bed early [and] before 10 p.m."
Looking back, one of Henry's favorite moments of running at La Salle was running to the nearby aquatic center. "Sometimes we would run to the aquatic center [and] sometimes [we would] spy on the swim meet kids," he said. "We sometimes just run around and mess around in the forest near La Salle… just hanging out with friends is just really fun and is what I enjoy when running."
Even outside of school and on the weekends, Henry's favorite thing to do is go for a nice, relaxing six mile run. During the spring track season, Henry also loves to throw the javelin and run the 1500 meters because it "is a great race to push [his] running abilities."
Not only is Henry a runner, but he is also "very competitive at ping pong." He said, "I can be very outgoing at home, but not many people see that side of me."
When asked who inspires him the most, Henry responds with Eliud Kipchoge, the first male athlete to complete a full marathon in under two hours. "He's very inspiring to me as a runner and someone who I look up to," Henry said.
"My passion for running has grown since I first started, and hopefully I will be able to run for many more years."
About the Writer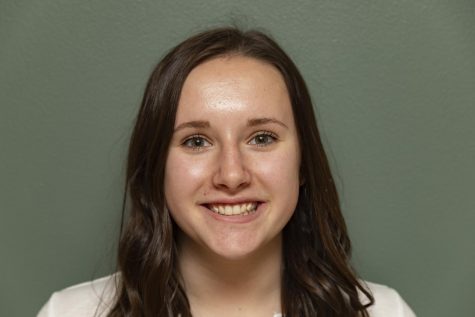 Kalei Carter, Staff Reporter
Kalei Carter is a senior at La Salle and is on the varsity swim team. In her free time, she loves to cook, travel, and spend time with her friends and...