Making History One Gallop At a Time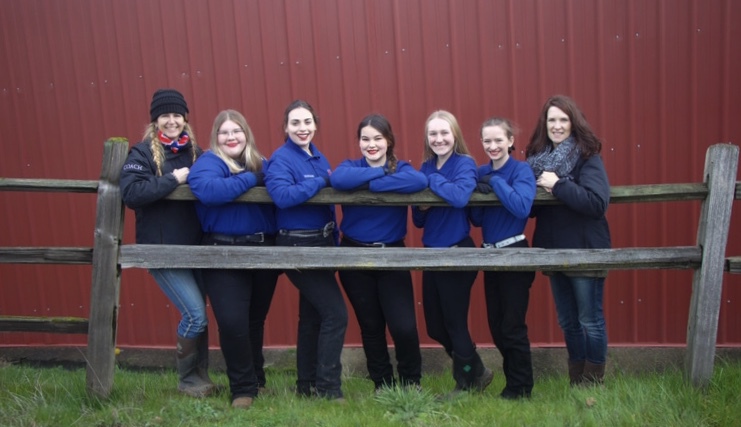 On Friday, Feb. 6, the La Salle equestrian team competed in their first Oregon High School Equestrian Team (OHSET) meet, starting a legacy that will continue on for many more years. 
After more than four years of planning and hard work from students and parents, the La Salle equestrian team was finally formed this year. 
They competed in events such as team versatility, birangle, drill, steer daubing, hunt seat equitation, and barrels. They took home 1st place overall for medium schools and the drill team placed 2nd.
"This is the first year anybody gets to see us, or a Catholic school, at an equestrian event," coach Anita Dethlefs said. 
Coach Dethlefs said she's loved horses since she was young, and now she owns nine. She's also excited that she gets to lead an equestrian team and can't wait to see how the students improve over time with their horses. 
The team is made up of students from almost every grade. For them, it's not just about competing in meets, but also forming lasting bonds. Senior Mackenzie Widmer said that she hopes that the team will continue "rooting each other on and trying to support everyone." 
The team agrees not only that teamwork is an important aspect for the team, but that they also need to have good sportsmanship and natural horsemanship. "[It's] the philosophy that you want the horse to be a partner with you, so he's a willing partner, he's not forced to do anything," coach Dethlefs said. 
They have made lasting bonds not only with their teammates but also with their horses. "It's really nice to be connected to something that won't be mad at you, you can just talk to them and everything," sophomore Anna Dethlefs said.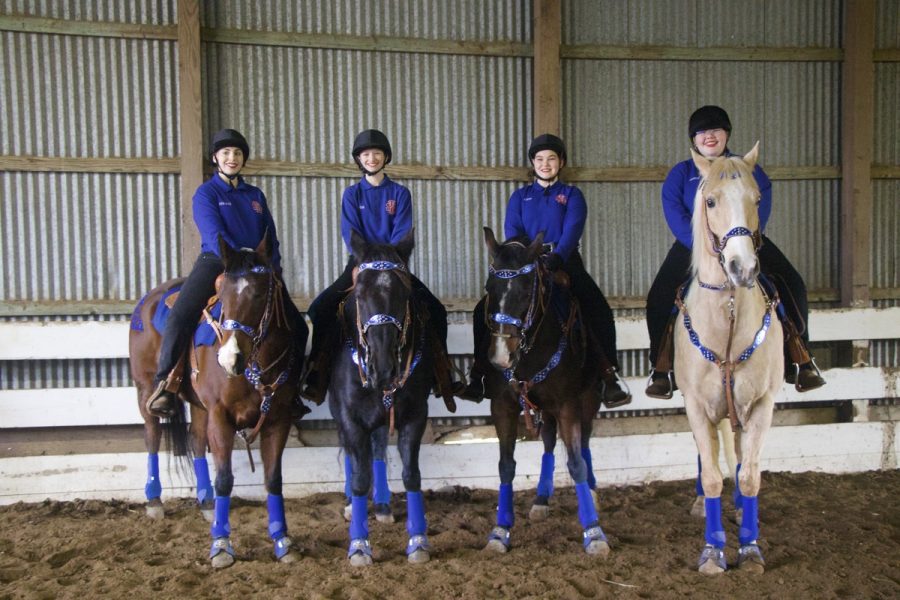 Like any other sport, many hours are spent practicing for competitions. Not only does the equestrian team have weekly practices, but they also have to take care of their horses, which is a 24/7 job. An hour of practice could take around two and a half hours in total because of the transportation of the horses and the care that is required. Unlike most other sports that have an on and off season, where members are allowed a break, taking care of a horse is a continuous job. 
All of the students on the team have personal trainers. This means that they not only have to find time to practice, but they also have to blend the skill sets of everyone on the team. Each member competes in various individual events, while four members of the team also have to work together in drill. Drill involves different patterns of music, and is judged on how well a person performs along with how quickly they complete certain skills.  
In the next month, the team will be heading to two more meets to qualify for state with wins from their previous meets under their belt. Not only will they be competing against other people, they will also be competing against their own personal records. Widmer was able to beat her personal record in barrel racing at their first meet. 
"I'm hoping that we can make state," said sophomore Brin Brunkhorst. The team has a mutual agreement that it would be incredible if the first year La Salle has an equestrian team, they are able to make it to state. 
A shared goal for the team is to gain more members in the upcoming years. "I want more [team members] so that I can do more events and see the possibilities," said Dethlefs. "I like the kids on our team, and I'm really sad that Mackenzie is [graduating next year]." One thing that the team agrees on is that they have made lasting bonds with each other and have made many memories as a team.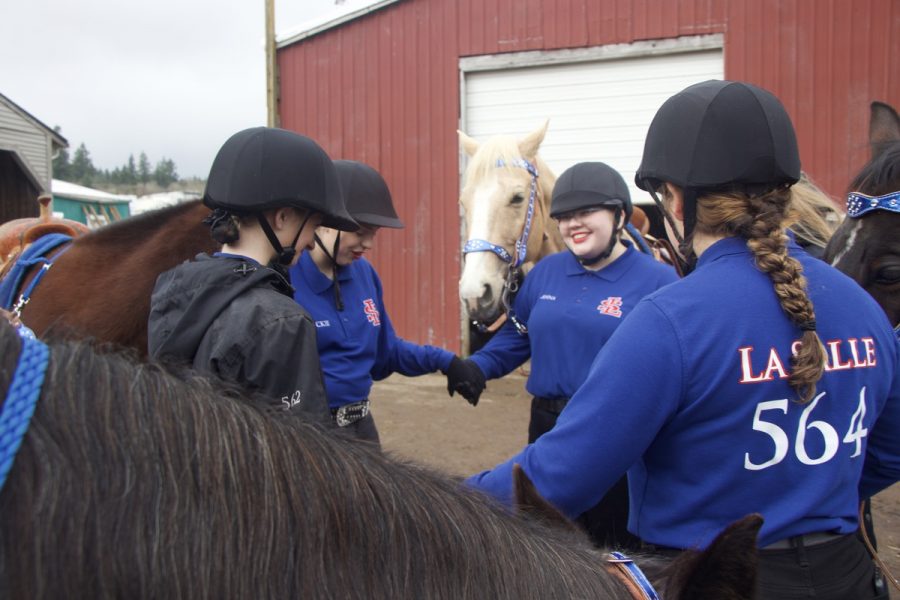 "I am really proud of all the athletes," said coach Dethlefs. "I am most proud of the way they have demonstrated sportsmanship and camaraderie among themselves and with the other teams in our district," she said. Each time before they compete, they have a tradition where they hold hands and say a prayer.
The La Salle equestrian team hopes to stay in first place in the district for team points, as well as place individually and as a team at state. Coach Dethlefs said, "the bond these athletes are creating with each other will be the catalyst for some of the greatest memories they have of high school."
About the Writer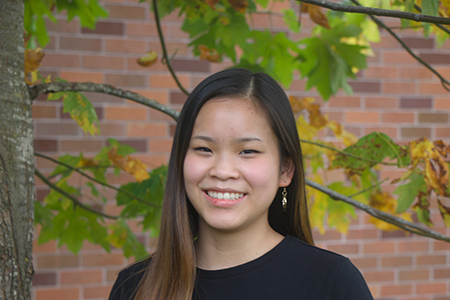 Fia Cooper, Staff Photographer
Fia is a sophomore at La Salle. In addition to being a student ambassador, she is on the dance and swim teams. On the weekends, she enjoys taking photos,...