Mac Miller's Posthumous Album "Circles" Will Send A Manifold of Emotions Spiraling Through Your Head
Disclaimer: The music discussed contains explicit content that may not be suitable for some readers.
The album announcement came as a shock to me. Suddenly, new music from one of my favorite artists — who is now dead — was about to be released.
While listening to "Circles" by Mac Miller for the first time, I had a mixed set of emotions. Happiness, sadness, and confusion all hit me in a rush.
Miller's posthumous album "Circles" is a companion to his older album "Swimming," which came out in 2018, weeks before his death. "Circles" consists of 12 tracks, which were also released as visual videos on YouTube.
The album was released on Jan. 17, and sold 164,000 copies within the first week of its release, peaking at No. 3 on the Billboard 200 Chart.
The seventh track is titled "Woods" and is supported with a visual of a cheetah roaming around different environments. The visuals are simple and go along great with the title of the track. The ground alternates between leafy terrain, flowing hot magma, and black and white tiles. A cheetah's main habitat is usually open grasslands or dry deserts, so I think the cheetah represents Mac feeling as if he is not in the right place.
"Surf" is my favorite track of the album because of the lyrics and visuals. One particular verse that sticks out to me is, "and I know that somebody knows me / I know somewhere there's home." This verse stands out to me because we all have someone in our lives that is always going to be there for us no matter what.
Even if you don't know Miller personally, he is able to create a feeling of connection through his music. His lyrics are simple, but provide a darker meaning that isn't always easy to interpret.
The melody in this track provides a comforting closure to the album. The last-minute and a half consists of pure instrumentals.
The track "Blue World" is meant to make you feel sad and happy at the same time from the exciting beat contrasting with the somber lyrics.
Miller even references the devil in this song when he says, "the devil on my doorstep bein' so shady." This topic can also be related to another song named "The Question," which is a part of his other album named "Macadelic." In one verse, he says, "wonder why I sip this devil juice." The devil can be taken into account in many different ways, but in this verse, it seems to me that he is referring to pain.
Warning: The following video contains strobing lights.
One track in particular named "I Can See" features background vocals from Ariana Grande, which combined with Miller's voice, delightfully complements the instrumental. The two dated in 2016, collaborating on several songs such as "The Way" and "Into You." However, they sadly broke up in May 2018.
After Mac Miller passed away in Sept. 2018, Ariana Grande remembered him by posting videos and pictures on her Instagram account. On her track "thank you, next," she remembers him in a verse by saying "Wish I could say / 'Thank You' to Malcolm / 'Cause he was an angel."
---
However, Miller's life wasn't always joyful, as he struggled with constant drug abuse.
The rapper was found deceased at the age of 26 on Sept. 7, 2018. Later, an autopsy revealed that he had a drug overdose. Despite his early death, he offers a message of support.
Through his music, Miller speaks to his audience and says that when you're going through a dark time, there will always be hope in the end. Yes, we all go through times that are rough, but with time things will get better. If you get a chance to listen to it, you won't regret it.
You can listen to "Circles" on streaming services such as Apple Music and Spotify. As of now, the CD-exclusive deluxe edition, which features two additional songs, will be hitting streaming services starting on March 20th.
About the Writer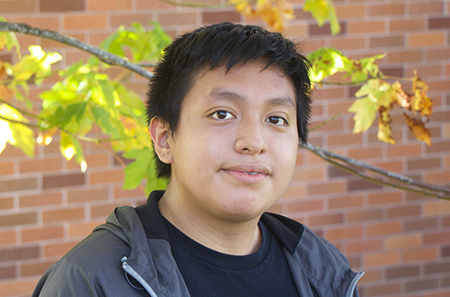 Tomas Francisco-Pascual, Staff Reporter
Tomas is a senior at La Salle. Outside of school, he enjoys hanging out with his cousins and friends. He also enjoys listening to music, playing video...