Gretchen's "Through the 2000s" Pop Throwback Playlist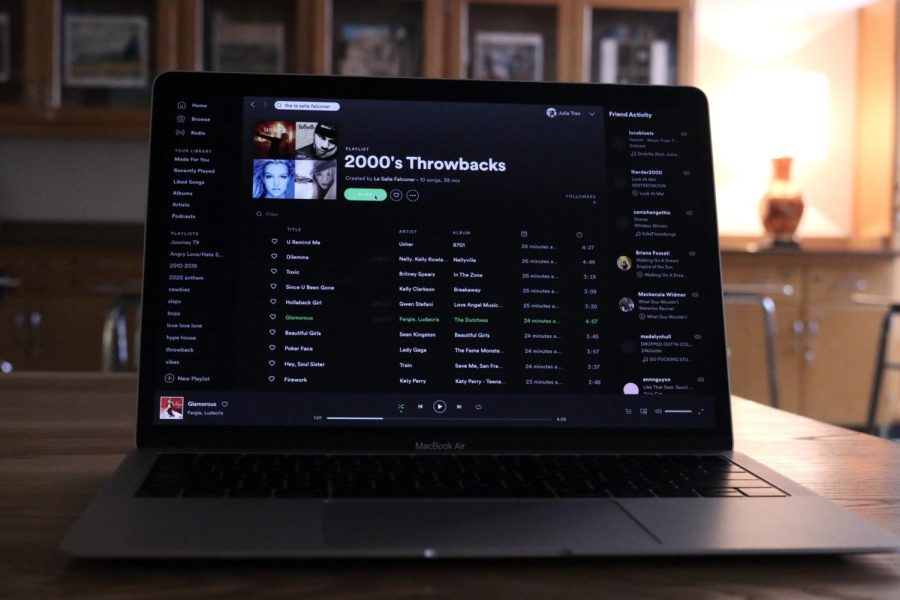 Warning: Some songs listed in this playlist may contain explicit content. 
The era between 2000 and 2010 was filled with timeless songs that without a doubt paved the way for the music we listen to today. It was a deluge of 90s pop and rock, with iconic artists such as Britney Spears and Nelly releasing hits that defined their careers.
However, some of the songs from the 2000s particularly stood out.  
2001: "U Remind Me" by Usher
The decade started out strong for Usher. Only two months after he released "U Remind Me," the song topped Billboard's "The Hot 100" list. Soon after, the song was featured in the "Official Top 40 Singles of 2001." 
Along with this, the track also helped Usher receive his first Grammy a year later. 
This chill and laid-back song is one of my favorite songs to listen to when hanging out with friends or just relaxing. 
2002: "Dilemma" by Nelly
"Dilemma" by Cornell Iral Haynes Jr., professionally known as Nelly, is without a doubt still one of his most memorable songs. In 2013, over ten years after the hit's release, it was recognized in the "55th Anniversary of Hot 100." 
Later, Nelly would receive a nomination for Record of the Year and a Grammy award for "Best Rap/Sung Collaboration", which would be the first of two awards he would win in the 45th Annual Grammy Awards. 
This song stood out to me because it's slightly more slow-paced compared to songs being released now, which leads to a laid-back feeling.  
2003: "Toxic" by Britney Spears 
Very early into 2003, Britney Spears released her mega-hit titled "Toxic." It topped the charts in over ten countries, and the song led to Spears earning her first Grammy in 2005.
The music video references movies that were very popular during that year, and "Toxic" continues to be a staple of pop culture today.
I loved this song when I was younger, and I still love it now because the song has a multitude of iconic lines and beats that are still being referenced today. 
2004: "Since U Been Gone" by Kelly Clarkson 
Topping the "Top Pop Hits" for over five weeks, "Since U Been Gone" can easily be classified as some of Clarkson's best work due to it's withstanding popularity around the globe.
Selling over one million digital copies worldwide, this heartache ballad earned Clarkson a platinum award from The Recording Industry Association of America. 
The song gained even more publicity when it was featured in the movie "Pitch Perfect" in 2012. After the movie came out, I remember playing this song almost every time I got into the car, so it has obviously earned its place on the throwback playlist. 
2005: "Hollaback Girl" by Gwen Stefani 
Stefani ignited a topic of discussion when she released "Hollaback Girl" in 2005. Stefani wrote the song in retaliation to a comment made by a fellow musician named Courtney Love. Love had previously made accusations that she and Stefani's then-husband were having an affair, and then further insulted Stefani by claiming that if Hollywood was a high school, Stefani would be the "cheerleader" of the business.
"Hollaback Girl" topped the "Billboard Hot 100" chart for four weeks, making it all the rage in 2005. 
2006: "Glamorous" by Fergie (featuring Ludacris) 
"Glamorous" was released in 2006 within the album "Dutchess" and quickly became a hit, earning the top spot on the "Billboard Top 100" within the year.
Though the song is listed number seven on the tracklist for the album, "The Top Tens" claimed that the song is Fergie's second-best song, right behind the track "Big Girls Don't Cry." "Glamorous" was definitely one of my favorites out of this playlist due to it's classy and catchy tone. 
2007: "Beautiful Girls" by Sean Kingston 
"Beautiful Girls" by Sean Kingston had a rocky start. The song was unexplainably leaked two days before the initial release day, and gained over 200,000 downloads and reached number 17 on the "Hot 100" within a week of its release.
Within the song, Sean Kingston used samples from the song "Stand by Me" by Ben. E. King, making it the ultimate throwback. This hit was another song frequently played in my childhood and I still love it. 
2008: "Poker Face" by Lady Gaga 
While "Poker Face" was released towards the end of 2008, the song didn't receive much publicity until 2009. This was when the song truly took off, selling over 9.5 million copies.
"Poker Face" is still claimed to be one of the world's best selling singles of all time. 
The song overall has sold 14 million copies, making it pretty well known everywhere and an obvious throwback. "Poker Face" was definitely sung in the car on multiple different occasions by my friends and me back in grade school.
2009: "Hey, Soul Sister" by Train
"Hey, Soul Sister," is Train's best selling song to date, with over 6 million digital copies sold in 2010 alone. This softer, more rock-pop song was one of iTunes' best-selling songs and had over 12 million sales in 2012. 
The song is also well known around the world, having topped the charts globally.
I thought this song would be a perfect addition to the playlist because of how much I heard this on the radio in elementary and middle school. It felt like the catchy lyrics were on all the stations. 
2010: "Firework" by Katy Perry
"Firework" was a strong conclusion to 2010 for Katy Perry. After the song's release, it quickly claimed the number one spot on the "Billboard Hot 100."
Not only was the song a success, but the music video was also very popular and would later win the "Music Video of the Year" award in 2011. "Firework" is still a go-to song for me – the hit can't be overplayed.
About the Writer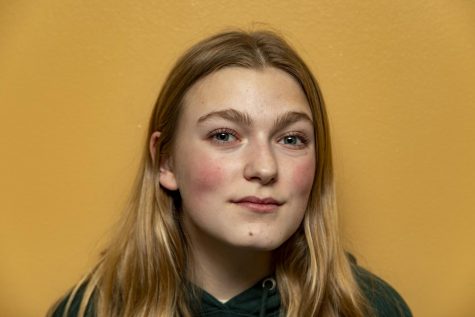 Gretchen Shea, Staff Reporter
Gretchen is a sophomore at La Salle. She plays soccer on the varsity girls soccer team and for the Eastside Soccer Club. She enjoys hanging out with her...