Editorial: Before Time Runs Out, We Must Take Action Against the Coronavirus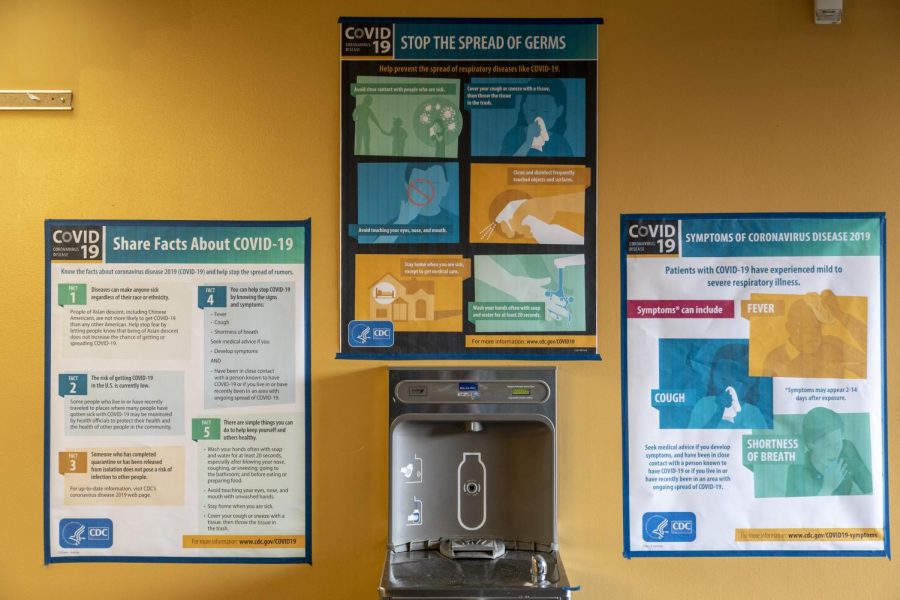 Wash your hands. Avoid touching your face. Cover when you cough. Stay home if you're sick.
At this point, these reminders of cautionary counsel from the Centers for Disease Control and Prevention (CDC) are constantly on our minds as we go about our days. 
Even if we tried not to think about the coronavirus for any extended period of time, its grip on our attention is now near impossible to escape. Posters plastered on the walls of the school hallways remind us of symptoms and prevention methods, hand sanitizer supplies in classrooms seem to be in much higher demand, and students are much more tentative to share drinks, chapstick, or even a handshake, wary of the infectious disease that's sweeping the globe.
However, many students have had a relaxed, carefree attitude about this viral infection, with some even joking about it, hoping that the disease soon arrives to La Salle so that we can have time off from school.
But with today's declaration from the World Health Organization (WHO), this is now, officially, a pandemic. 
Though COVID-19 is not necessarily life-threatening for young people without pre-existing health complications, we should all be concerned about its effects on our day-to-day lives. 
With the number of confirmed COVID-19 cases in the U.S. reaching 1,000 yesterday, institutions and state governments have been making shifts to prevent further spread of the contagious disease.
As of today, St. Mary's Academy, located in downtown Portland, has announced that students must stay home from school next week, March 16 through March 20, in order to limit the spread of COVID-19. Instead, students will be participating in digital learning days, similar to what La Salle has done in the past. 
St. Mary's has decided to take a proactive approach rather than a reactive one, requiring students to stay home before the virus reaches campus. "We have made this decision in order to prioritize the health of our students, families, faculty, and staff," wrote the principal of St. Mary's Academy, Ms. Nicole Foran, in an email to the school's students.
In addition to the closure of St. Mary's Academy, both the University of Oregon and Oregon State University are putting in place new policies, which will cancel in-person winter exams, require students to take their classes online, and prevent gatherings of more than 50 people from occurring starting Sunday, March 15. These policies will, at minimum, continue into the month of April. 
These are just a few of the changes affecting colleges across the country, as UCLA, Stanford, and the University of Washington, among others, have adopted similar changes.
And with the womens and mens NCAA basketball tournament beginning on Sunday, March 15, fans will be prohibited from attending any of the much anticipated games. Instead, only "essential staff and limited family," will be allowed attendance, NCAA president Mark Emmert said.
Additionally, until further notice, the NBA has also decided to postpone their season, as a Utah Jazz player just today tested positive for the virus.
So how does this affect us here at La Salle?
Realistically, it's possible that the coronavirus has already contaminated someone in the La Salle community. And even though there haven't been any confirmed cases at La Salle, the school should take after institutions like St. Mary's Academy and OSU and put into place more proactive measures, rather than waiting for the virus to hit before attempting to prevent its widespread transmission.
So far, many confirmed cases in Oregon have occured due to community transmission, meaning the virus is more widespread than we might think. For instance, many cases are not linked to travel, nor are they linked to any other known cases. 
Dr. Dean Sidelinger, in an article from The Register-Guard said, "I think that having three cases in Oregon, none of which seem to share commonality and seem to have stemmed from community transmission, can indicate this disease is likely fairly widespread in our community."
For this reason, Oregon and La Salle especially should be acting upon this pandemic with more caution. 
No, it wouldn't be the end of the world for most of us, individually, to contract the virus. For the most part, we're all relatively healthy and we're all young, so the disease for us almost certainly wouldn't be fatal. But what about the elderly or medically-compromised family members who we could spread it to? And aside from that, how appealing is it to be bedridden and quarantined for days or weeks?
Events canceled, travel plans thwarted, and schools temporarily shut down — COVID-19's impact is already upending the lives of Americans, and it shows no signs of stopping. 
But what's most disturbing about the whole situation is Americans' reaction to the epidemic, more specifically here among students at La Salle.
Many students and staff throughout the halls and classrooms of La Salle have been heard comparing COVID-19 to the flu, explaining that we shouldn't have much cause for concern. However, the death rate of the virus appears to be significantly higher than the flu. And although the flu has caused more deaths than the coronavirus, as said by The Washington Post, "the numbers only tell part of the story — largely because flu season has been going on longer than the coronavirus has existed."
Additionally, what sets the coronavirus apart from the flu is its uncertainty. The flu, for example, has a preventative vaccine. Even though the flu's vaccine is not always effective, COVID-19 does not have any vaccine yet, and many scientists say that we may be 18 months away from having one. 
All of these facts should give us great cause for concern. 
We must take this pandemic seriously, before it is too late.
About the Writer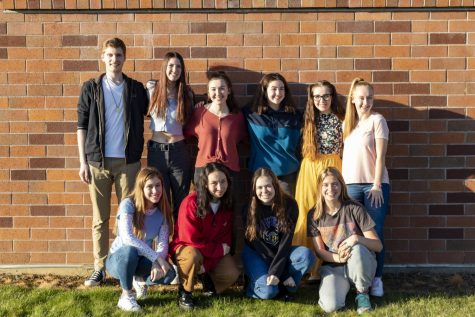 The Editorial Board,
The editorial board of The La Salle Falconer is composed of the students in Advanced Journalism, who make all decisions about the publication's content....