"The Most Painful Thing in the World": Senior Emily Niebergall's Journey Through Grief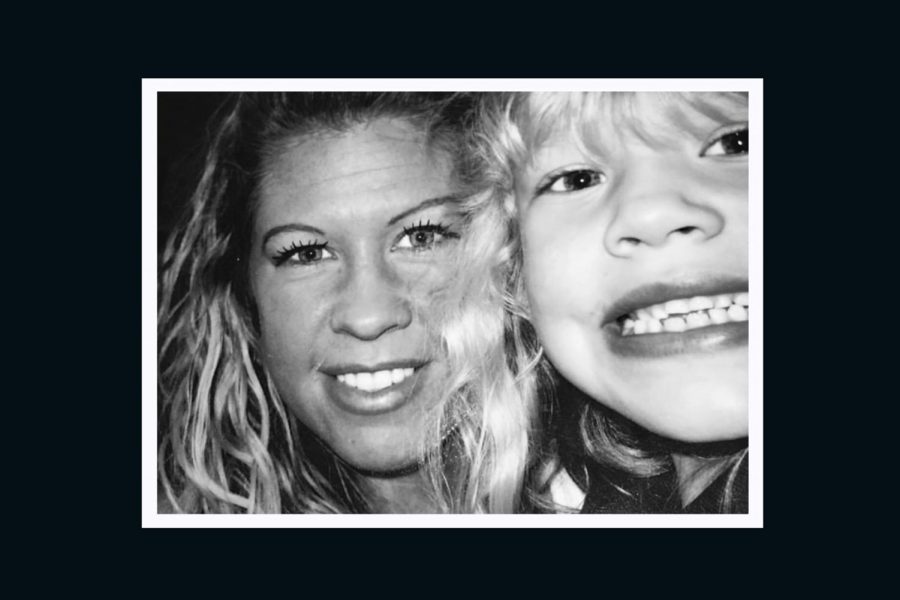 Wednesday, Jan. 30, 2019 was just a typical night for senior Emily Niebergall. A junior at the time, she received an incoming FaceTime call from her mother, Katie Niebergall. Besides her mom appearing to be very tired, nothing was out of the ordinary.
"Are you okay?" Niebergall asked her mom. "What's wrong?"
"Nothing, I'm just tired."
The two talked on the phone for a while that night, talking about normal things and exchanging anecdotes of each of their days, as they frequently would.
Then she went to sleep.
The next day, Jan. 31, was a day she will never forget.
---
Niebergall has attended La Salle for all four years of high school, playing point guard for the varsity basketball team since her freshman year. She helped her team win the state championship in 2017, her freshman year, and place second in state in 2018, her sophomore year.
Last year, her junior year, Niebergall and her team won the championship again, this time as the #5 seed. She described winning state as "very rewarding".
It was a "different situation — we're used to always going in ranked #1 or #2," she said. "I think it took some of the weight off of our shoulders."
Despite their great success, the basketball season is by no means easy for Niebergall and her teammates. When they're not playing in championships at Gill Coliseum, bringing home state titles, and having news features written and recorded about them, the team is putting in tireless hours in the gym with head coach Kelli Wedin.
"I think the hardest part about basketball is just how long it is," Niebergall said. "It can get really draining, and it can just get exhausting."
She has had her doubts about basketball, even coming close to quitting at times. Though she previously aspired to play at the collegiate level, she no longer plans to continue past high school. 
"I've just wanted to give up and stop doing everything," she said. "Practices still get hard sometimes, to the point where I'm like, 'oh my gosh, is this going to be worth it?'"
"But I know that it will be [worth it] in the end," she said. "I know that if I didn't play I would regret it."
Because of their success, Niebergall said that her team often finds itself with a target on its back, and that they seem to be a subject of opponents' dislike. She speculates that other teams might be jealous of the close chemistry her team shares.
She attributes their success largely to this camaraderie, and said that the trust between each of the players enables them to communicate easily on and off the court.
"I know that I can tell them anything," she said of her teammates. "Half those girls have been through it with me, so they all get it and we just have each other's backs."
It's true that her teammates have "been through it" with her, through ups and downs and hills and valleys. They travel together, compete together, and learn together. They win together and they lose together.
But the biggest challenge Niebergall has experienced wasn't her championship loss in 2018, or coping with doubts about continuing with basketball.
---
When Niebergall was younger, her mom wasn't around much.
And when she was around, it wasn't in the way most mothers are. She was divorced from Niebergall's father, and she lived at Niebergall's paternal grandmother's house.
In Niebergall's younger years she wasn't allowed to stay there with her mom, partly because her dad was afraid that she would negatively influence his daughter — Katie struggled with a prescription drug problem and sometimes slept practically all day long, up to 21 hours out of the day.
From a very young age, Niebergall was constantly worried about her mom. She worried about her mom's bills being paid on time, where her mom would be sleeping, and whether she even had food to eat.
Niebergall said that when she was younger, she "had no idea what was going on," and resented her mom for not being there for her. 
"I was so angry that she wasn't around like all these other moms I see girls having," she said. "It was very frustrating, and it made me very, very mad. Like really, really mad."
When Niebergall was in eighth grade, her mom was raped, leading her to experience severe paranoia and eventually develop schizophrenia. 
Katie received messages taunting her about the rape, and she feared something similar would happen again. She thought that people would break into her house overnight, so she would stay up all night and take pills.
Throughout middle school and freshman year, Niebergall and her mom argued constantly. She was frustrated with her mom, found it difficult to understand her, and was still holding onto feelings of resentment that had built up throughout her life. 
"
I was very, very depressed. And nobody was helping me."
"Ever since my mom started going downhill, I went downhill too," she said. "After she was raped, I got very, very angry at the world. I was just crying all the time. I was very, very depressed. And nobody was helping me."
Niebergall said her mom would tell her about things that she saw and heard — things that Niebergall didn't see or hear herself. It was hard for her to understand why her mom was the way that she was, but as she grew older, the two began to listen to and understand each other more. 
"You can't just say [that being] schizophrenic means you're crazy," Niebergall said in retrospect. "Maybe they're seeing stuff and hearing stuff that we can't." 
"It was just so weird because it's not what we see," she said. "But how am I supposed to tell her [that she is] wrong, if it's just a difference of mind and thought?" 
Despite their years of struggles, by the time Niebergall's junior year rolled around, the two had grown close and resolved past resentments and anger. Niebergall now describes her mom as her best friend and said that after mending their relationship, she would tell her everything.
Niebergall and her mom hung out all the time, running random errands and listening to music together in Niebergall's red Toyota Camry. The pair paid frequent visits to Dollar Tree and 7/11. They ate fast food and bought hair dye at Sally's Beauty Supply. 
Niebergall laughs at her mom's music taste. She loved music that Niebergall found outdated, songs from the early 2000s. "Her playlist is like Usher and Pink," she said. "She would still be obsessed with those songs."
One of Katie's favorite songs was 'Just Give Me A Reason' by Pink, and the two would frequently sing the duet together. 
"She would have to sing the girl parts and I would have to sing the boy parts," Niebergall said. "It's really funny — whenever it comes on, I'm [still] quiet for the girl parts, and then I can sing really loud [for the boy parts] and it's really fun."
Niebergall described her mom as a kind, funny, and outspoken person, and someone who was unafraid to stand up to anyone.
"She would stick up for her beliefs and she stood up for what was right, no matter who it was against," she said of her mom. "She stood up for me and my brother so many times… She didn't care what people thought about her, she didn't care who you were."
---
It was Thursday, Jan. 31, 2019 — the last day of first semester finals, so school was out at 10:00 a.m.
Niebergall had a basketball game that night and planned to go to the store with her mom before the game, then have a sleepover together afterwards.
Driving home from finals, she stopped her car at the bottom of a hill about nine blocks from where her mom was. She called her mom's cell phone and the house phone several times to see if she was ready to go to the store.
No answer.
It was nearly 11:30 a.m. Was she still asleep? Niebergall decided to go to a friend's house, hang out there, and wait for her mom to call.
Upstairs in her friend's house, she was called downstairs and told that her brother and aunt were at the front door. This was unusual, and Niebergall wondered why they were there.
Upon arriving at the front door, she found out that her mom had had a serious heart issue.
"There was a problem with your mom," her aunt said. "She didn't make it."
Niebergall's brother, Matt, who graduated from La Salle in 2018, embraced Emily as she started to scream.
"I thought I was going to pass out," she said. "I literally fell down on the floor… I [was] about to punch a hole in the wall."
"I [was] literally screaming my head off," she said. "They [didn't] know what to do with me. It was the worst, the worst moment of my life."
Now, Niebergall replays that moment every single day. It's the first thing she thinks of when she wakes up. "I'm brushing my teeth and I think about it," she said. "I'm driving in my car, I think about it. It's just always there."
That night, Niebergall played in her basketball game against Parkrose, despite what had happened. She said that all she could think was, "I have a game today, I'm supposed to be at my game right now."
"I think that I was just overwhelmed and I didn't really know what to do next," she said. "I'm really dedicated to basketball, so all that went through my mind was [that] I can't miss this game. It might be against a team that's not as skilled as us, but I can't miss it… I have to be with my teammates."
Even though her team won easily that night, 83-21, it was the worst game of her life. She said that she thought about her mom the whole time, and that each time she made a mistake while playing, it only made it harder.
"It was just very, very sad," she said. "It still is really sad. It's a day that's forever imprinted into my head."
---
Niebergall returned to school the Monday after her mom's passing. 
"I walked into school and everybody was looking at me," she said. "Everybody was just staring at me… It's just hard because people don't know what to say. So they just don't say anything, or they just look at you."
For the first week after her mom's death, people tried to be sympathetic and gentle towards her. She said they didn't know what to say to her, and they could only imagine how sad she must have been. But it wasn't long before people began to expect her to shift back to normal and to keep up with her schoolwork diligently.
Walking into school that Monday was not easy. Neither was the rest of that day, or the day after that, or the day after that. As soon as she returned to school, for the rest of the semester, Niebergall said that she was expected to keep up with her schoolwork and felt pressure to act like she was perfectly fine. 
But not a day has gone by that she hasn't thought about her mom. And not a day has gone by that it hasn't hurt.
"I replay that Thursday in my head all the time," she said. "I think about her texts she sent me all the time. I think about the way her hand feels all the time. I think about the smell of her clothes all the time. It's just stuff like this, all the time. All the time. All the time."
And all the time, schoolwork and external pressures continued to pile onto Niebergall's plate. Homework, though, was the last thing she wanted to do. As the months went on, her grades continued to decline. It wasn't until the end of May that her grades were finally frozen, but at that point, her second semester GPA had essentially reached a point of no return. 
"I don't get as much money for college because they [didn't] want to freeze my grades after my mom died because they [thought] I can still do my work," she said. "How many times am I supposed to go into Mr. Altshuler's office before they realize [I] might be having issues? It was just frustrating." 
Mr. Seth Altshuler is Niebergall's school counselor, and she said that he has been one of the most supportive figures in her life since her mom's passing. 
Niebergall said that sometimes it feels like she doesn't "get to have any emotions" because her school responsibilities don't leave room for her to take care of herself. 
"I'm forced to come [to school]," she said. "But that doesn't mean that my emotions are going to stop… If I'm going to cry at school, [or] wherever, I'm going to cry."
Next year, Niebergall will be attending Grand Canyon University, where she will study nursing. Although school has been difficult following her mother's death, she said that she is ready for college and "excited to grow as an individual."
"I know school is going to be hard when I go to college," she said. "But I'm willing to give it my best effort… I think [my mom] will give me motivation for the rest of my life."
---
After her mom's death, Niebergall's most prevalent emotion was anger. Not at her mom, she said, but at the world. 
"I've never had my mom, and then I finally get a relationship [with her], and she's just gone," she said. "It's not fair. I'll never get answers. And that's one of the hardest things, that there aren't answers. [I'm] not going to know why it happened."
Niebergall expressed the immense grief that she experiences, even now, more than a year after her mom's passing.
"It honestly hurts to think about her," she said. "I literally miss everything. I even miss when we were fighting… I think that losing somebody that you love may honestly be the most painful thing in the world."
"It gets to the point where you can feel your heart breaking," she said. "You can feel it in your body how sad you are."
But despite the pain she was feeling, and still feels, it wasn't long before Niebergall felt that she was forced to return to normalcy. It was as if after some seemingly predetermined amount of time that she had been allotted for grieving, she was expected to have moved on and to continue to deal with the pressures of high school, on top of her mother's passing.
"
It honestly hurts to think about her."
She said it felt as though she had been forced to adopt an internal "on-and-off switch," and while at school or basketball, she had to turn her sadness off. And the switch is still there — each morning before school, she flips the switch and plasters on a smile or at least a brave face to attend classes, practices, and games. 
"Everything is fine at school — everyone thinks it's fine," she said. "But I go home and I'm not fine… [I'm] forcing myself to be happy and in a good mood." 
Niebergall wishes she didn't feel the need to employ this on-and-off switch, although some days she is in a good mood, and the happy face isn't necessarily a front. 
She said that she remembers the first time she laughed after her mom's passing. She had thought to herself, "what is wrong with you?" It felt wrong for her to laugh or feel any remote sense of joy in the midst of such sorrow. 
But she now knows that she doesn't have to choose one emotion over another — just because she's sad about one thing, doesn't mean she can't be happy about another, or vice versa. 
"It's okay to be upset and be sad," she said. "But it's also okay to laugh and be happy… Feelings aren't invalid. How can [anyone] tell me my feelings are wrong? They're my feelings." 
"Everybody's different, and there's no right way to handle grief," Niebergall said. "You don't have to be a certain way. You don't have to be okay. You don't have to act like you're okay. Because you're not going to be okay." 
Rather than feeling that her own hardships make other people's problems minuscule or insignificant in comparison to what she has gone through, she wants others to know that they're not alone, and that there is always someone who can understand. 
"I've been through almost everything that kids can imagine," she said. "Dad issues, had 'em. Mom issues, oh boy. My parents were divorced. So any time anyone [starts to talk about their family], I'm like, 'Listen. I've probably dealt with it before. I probably have some sort of experience and I can empathize with you.'"
---
Niebergall said that she knows her mom is still with her and that she is "watching over me and helping me make decisions." The place that she most strongly feels her mom's presence most is somewhat unexpected — it's not at her gravestone, or the house she lived in, or the basketball court where Niebergall plays for her.
Niebergall feels her the most in her car, which is where they spent much of their time together in the final years of Katie's life. In the car, on the way home from school or practice, is where she talks to her mom frequently.
"I just talk to her like normal," she said. "I'll tell her what I did throughout the day. And then I'll have to make up in my head what she would say back to me… It usually just ends with 'bye.' And that's it… It's literally like a phone call." 
Niebergall said that her mom gives her motivation to "do everything that I want to do" and also gives her a different perspective on life than she had before. 
She values the people she loves more than anything, knowing that at any unexpected moment, anyone could be taken away from her. She said that she would do anything for the people that she loves, and knows they would do the same for her. 
Through her experience with her mom, during her life and after her passing, Niebergall said she has learned to "love people that you love. Don't care what people have to say. Do whatever it is that you want to do, because there's going to be points where you might not have an opportunity."
"If you have something to say to somebody, then say it," she said. "Tell them how you're feeling. If you appreciate them, say thank you. Tell them you appreciate it. It's important to let people know that you actually care about the things they do for you and how they've been there for you."
It's now been over a year since Katie's passing, and Niebergall has grown in strength and maturity through her loss. 
She said that the fact that she is "still here after all this is just crazy to me, because my mom was my best friend — and she is my best friend. But it just is very, very sad. I've gotten very sad. There [have] been points where… I don't know where to go, [and] I don't know what to do. It's hard."
With time and support, Niebergall said that it has slowly gotten easier to cope with her grief. But just as Niebergall knows that Katie will always be with her, she also knows that she will always miss her mom. 
"I would give anything to have a minute phone call with her," Niebergall said.
If she were able to speak with her mom one final time, it wouldn't be to blame her for not being there as a conventional mother figure in Niebergall's earliest years. It wouldn't be to express her anger, or to ask how her mom could leave her right as they were finally cultivating a relationship. It wouldn't be to tell Katie how frustrating it had been for her to not be around, and to not be like other moms.
Despite the struggles the two have gone through, both separately and in terms of their relationship with each other, Niebergall loves her mom immensely and is grateful for the years she was able to spend with her. 
"I would just tell my mom that she was a good mom — that she is a good mom," she said. "I have never been — and I'm not — ashamed to have her as my mom. I didn't care what she wore, what she looked like, [or] what people thought about her."
Tears roll down Niebergall's cheeks as she speaks slowly, envisioning what it would be like to talk to her mom now. 
"I would tell her thank you for giving me and my brother everything that we ever wanted. And for trying her best. And I would make sure she knows that I love her." 
About the Writer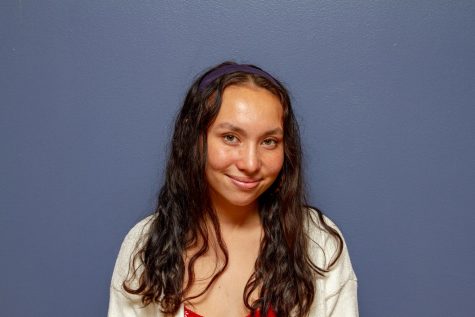 Maddie Khaw, Editor in Chief
Maddie is a junior at La Salle. She plays on the varsity soccer team. Outside of school she loves shopping, hanging out with friends, and listening to...