Student of the Week: Isabella Simonutti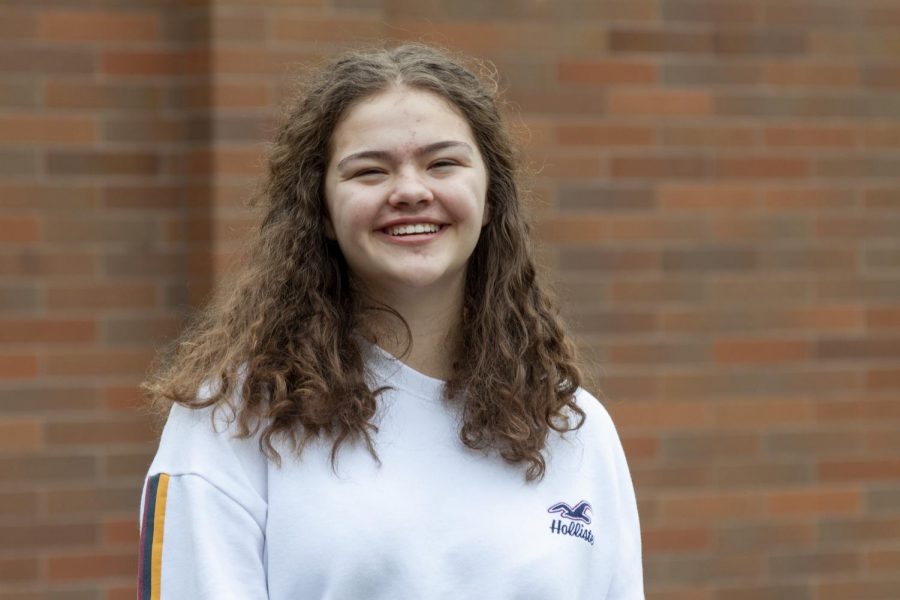 At La Salle, freshman Isabella Simonutti may seem like any other young, aspiring actress. However, outside of the school hallways, she is also an avid skier, practices taekwondo, and volunteers at the Wichita Center in Milwaukie.
Simonutti is only one of few freshmen a part of the spring musical, Les Misérables, that will have its first show on Friday, April 24. Outside of La Salle, she continues to act with Journey Theater Arts Group.
Compared to the other many theater groups that she has participated in previously, Simonutti loves the drama department at La Salle. "It [is] a really unique experience I think because most places I've been to, it's not as welcoming of a community," she said. "It's more competitive [elsewhere] whereas here they're just so sweet, really welcoming, and [a] kind community."
Simonutti began her acting career at only age seven, where she was part of a "The Wizard of Oz" production. She got the inspiration to start acting by one of her teachers in grade school. "I was always super extroverted and really loud, and my teacher actually told me… [I] need somewhere to channel all this energy," Simonutti said. "She told me to start theater." Even though she played over five different sports growing up, drama ultimately became her passion. 
Simonutti may devote much of her time to drama, but that doesn't stop her from constantly trying new activities when possible. Three years ago she went to a taekwondo class for the first time, and has been going once per week ever since. Even though her belt level is not high enough to attend competitions yet, she said she still enjoys doing it because, "it's a great community."
Along with going to taekwondo, Simonutti also regularly goes skiing with her family close to every week. "[I] have been doing it for a really long time now, and it's one of my favorite things to do," she said. 
At La Salle, Simonutti also joined the robotics club at the beginning of the school year. Unfortunately, she had to sacrifice her participation in order to audition and become part of the spring musical. She joined originally because it seemed interesting, but she was able to learn a lot in a very short period of time. "They would teach me about engineering, and I learned a lot about programming and building stuff," she said. "It was a really great experience." 
With the rest of the little free time that she has, Simonutti enjoys giving back to her community, and often volunteers at the Wichita Center in Milwaukie."It's really relaxing to me," she said. "It's a really great place to clear my mind."
Not only has she been successful thus far outside of the classroom, but Simonutti also maintained a 4.0 GPA throughout the first semester, and has continued with that so far this new semester. 
As only a freshman, Simonutti has big plans for all that she is hoping to accomplish and experience during high school. "I want to be successful, [I] don't want to just fly under the radar," she said. "Not in a cocky way, [but] in a successful way." 
About the Writer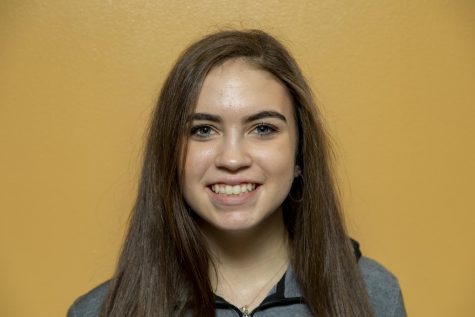 Mandy Sisul, Assistant Editor
Mandy is a junior at La Salle. She plays on the varsity basketball team and she is involved in the outdoor and spirit club. Outside of school, Mandy enjoys...