Shuffle, Play, Repeat: My Go-To Playlist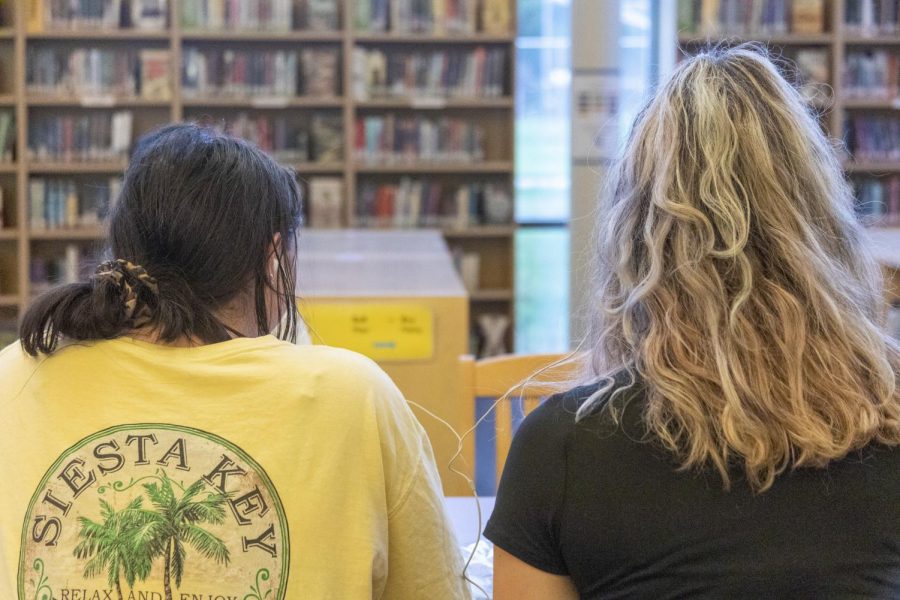 The following article includes music and videos containing explicit content.
Music plays a huge role in our society today and is a big part of our lives.
It shapes who we are, brings us together, and is a way we choose to express ourselves.
The overlapping melodies, the powerful lyrics, and the many dynamics that a song can provide are endless.
Music has always been a special part of my life. Ever since I was little, I have been listening to all different types of genres and music from several decades. I have constantly felt connected to artists and the lyrics they have expressed through their craft of music.
Shuffle. Play. Repeat.
This cycle continues endlessly without realization. My earbuds in, my mind absorbs the sound waves bouncing from ear to ear, and the way the song makes me feel.
My music taste is always changing and has developed as I have grown up.
Here are some of my current go-to songs that I always have on full-blast and have on repeat whether I am with my friends, in the car or in my room:
"Sunflower, Vol. 6" by Harry Styles
Harry Styles is back and better than ever. After splitting apart from One Direction, he has continued his own independent music career and has recently released his second album as an independent artist called, "Fine Line." This three-minute-and-forty-two-second song is upbeat, groovy and meant to get you swaying back and forth to the rhythm and powerful vocals from Styles.
"It Gets Better" by Rex Orange County
Alexander O' Connell, best known as Rex Orange County, recently released his third album, "Pony." One of my personal favorites from that album is "It Gets Better" because it's a very hopeful and promising song that everything will be okay and that progress takes time, but it's all worth it in the end to stay focused on your goals. This song has made me realize that patience is important and people enter your life for a reason.
"Break My Stride" by Matthew Wilder
From records to digital music, this hit from 1983 has made it back to the playlists of many teens nationwide. I originally found this song on Tik Tok and have fallen in love with the three-minute groovy tune and the feeling of happiness it provides. The comical and motivational lyrics, along with the funky instrumentals, will start your day off right.
"Hot Rod" by Dayglow
Dayglow has become one of my all-time favorite indie-rock bands. The instrumentals provide sweet yet summery vibes. This song, along with the rest of the songs from their album "Fuzzybrain," is perfect for the ultimate road trip with your best friends. "Hot Rod" is groovy, and the grainy, distorted vocals make you want to sing along.
"Sundress" by A$AP Rocky (explicit)
From the start, Rocky's single "Sundress," provides an upbeat percussion that will ultimately keep your toes tapping throughout the whole song. The vocals provided in this song from A$AP Rocky are dreamy yet melancholy as he describes the old memories he had with his ex and how she left him for another man. When you grab hold of the aux cord, this song will get everyone moving and grooving to the tune of Rocky's raw vocals that he provides through pure emotion.
"Swing Lynn" by Twin Cabins
Twin Cabins starts out this song with guitar chords, followed by a rapid pace as the lyrics are about to be sung. The way the different dynamics of percussion, guitar and rhythm overlap makes me get in a state of daydreaming. I am in love with the tempo as it makes me reminisce on all of the memorable experiences I have had in high school.
"Patience" by Tame Impala
Tame Impala is one of a kind. The distorted beats and vocals, along with the percussion and dynamics they provide in every song, is so creatively crafted. One of my favorites songs from them is "Patience." The lyrics that have stuck with me from the song are, "Just growin' up in stages, Livin' life in phases." This song has clever, valuable lyrics that have been able to open my mind on the conversation of growing up.
Now, put in your earbuds, turn up the volume and shuffle, play, repeat.
About the Writer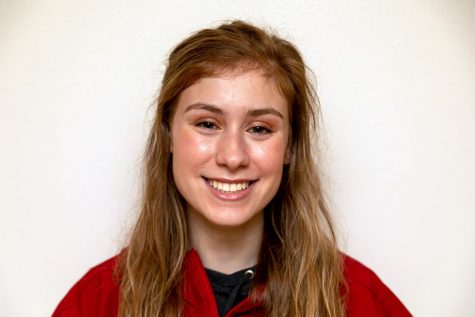 Dakota Canzano, Editor
Dakota is a junior at La Salle. She is the junior class president and is highly involved with many aspects of student life. Outside of school, she enjoys...