"Our Identities Are What Make Us Great": Reflecting on Black History Month at La Salle
An announcement, a morning prayer, and a stand promoting black authors in the library. This was how La Salle acknowledged Black History Month in the school only a couple of years ago. The celebration of equity, especially during the month of February, has come a long way since then. 
Students of color at La Salle have worked hard to get the school community to do more than just recognize diversity. Last year, new affinity groups emerged, which included the Black Student Union (BSU). 
Seniors Amira Tripp-Folsom and Mary Gach, who are president and vice president of the club, sparked its creation after noticing the lack of celebration of diversity within the school. "We wanted to create something in which we could have a space for ourselves, but also be able to share our culture with the rest of the school," Tripp-Folsom said. 
However, it wasn't easy for them to get where they are now. 
During their freshman year, there were attempts to create a Black Student Union club, but according to Tripp-Folsom, the school was hesitant about the proposal.
"At the time, there was a feeling from some of our administration that a better direction would be to have a multicultural group that could support students from different cultural backgrounds," Vice Principal of Student Life Mr. Brian Devine said. 
Instead, students of color helped to create the Diversity Committee. The committee included Tripp-Folsom and other students, many of which are now a part of La Salle's affinity groups. The committee focused on communication between students of color about specific concerns they may have, relaying the information to the administrative team. 
"We wanted to make it clear that… racist incidents were actually happening," Tripp-Folsom said. "We were up to our necks with it, [and] we were really tired."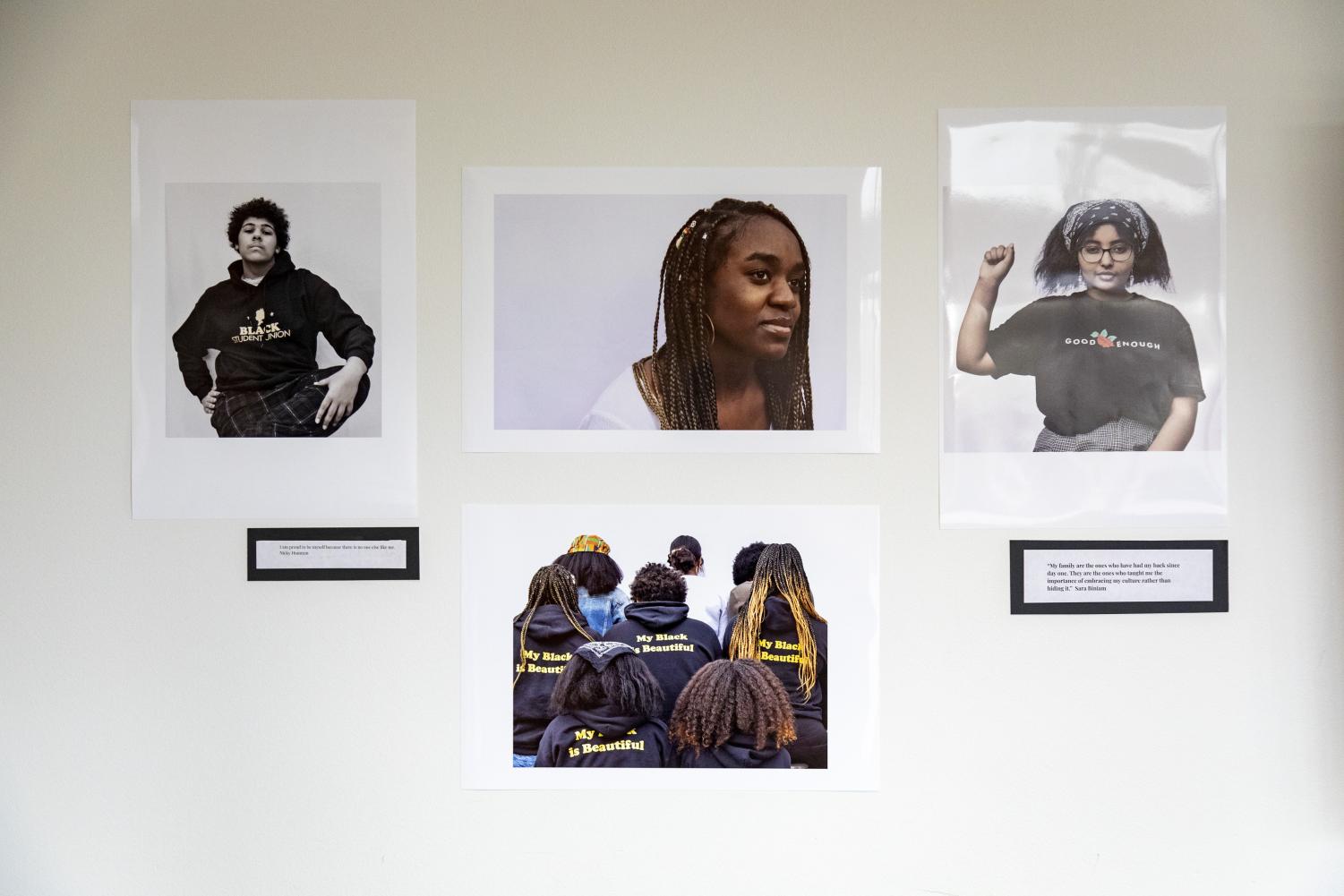 The Diversity Committee also held schoolwide events to promote inclusion and equity in the community. Their work developed into themed weeks for the school, including an identity week two years ago, and an empathy week last year. Both times, students participated in a film festival, where different movies and films highlighting people of color were shown. Assemblies that gave a voice to students of color at La Salle also took place during those weeks, placing an emphasis on the identities of different people. 
"With the Diversity Committee, we really worked on implementing different stories, authors, textbooks by people of color, and trying to highlight a diversity of stories and experiences," Tripp-Folsom said. 
The work of students of color at La Salle encouraged the creation of the separate affinity groups. For Tripp-Folsom, empathy week led to a development of the community through the vulnerability of students. The willingness to share with each other, as well as people's willingness to listen, was impactful for her. 
In order to take the step from a Diversity Committee to a Black Student Union, Tripp-Folsom and Gach spent a significant amount of time communicating with each other and with their peers. Both of them experienced the struggles of lacking a collective place for frustrations to be discussed and problems resolved.
Gach expressed how she felt about the black community at La Salle not always being connected, but rather "spread out everywhere… I felt for me I had to tackle a lot of issues by myself because I was so used to being the only black kid in the room," she said. 
Often, Gach and Tripp-Folsom were involved in resolving any racial conflict in the school because of the lack of an official organization. As students, it was difficult for the issues to fall on their shoulders. "We have lives outside of school," Gach said. "So getting pulled out of class to deal with a racial issue [or] anything else was really hard."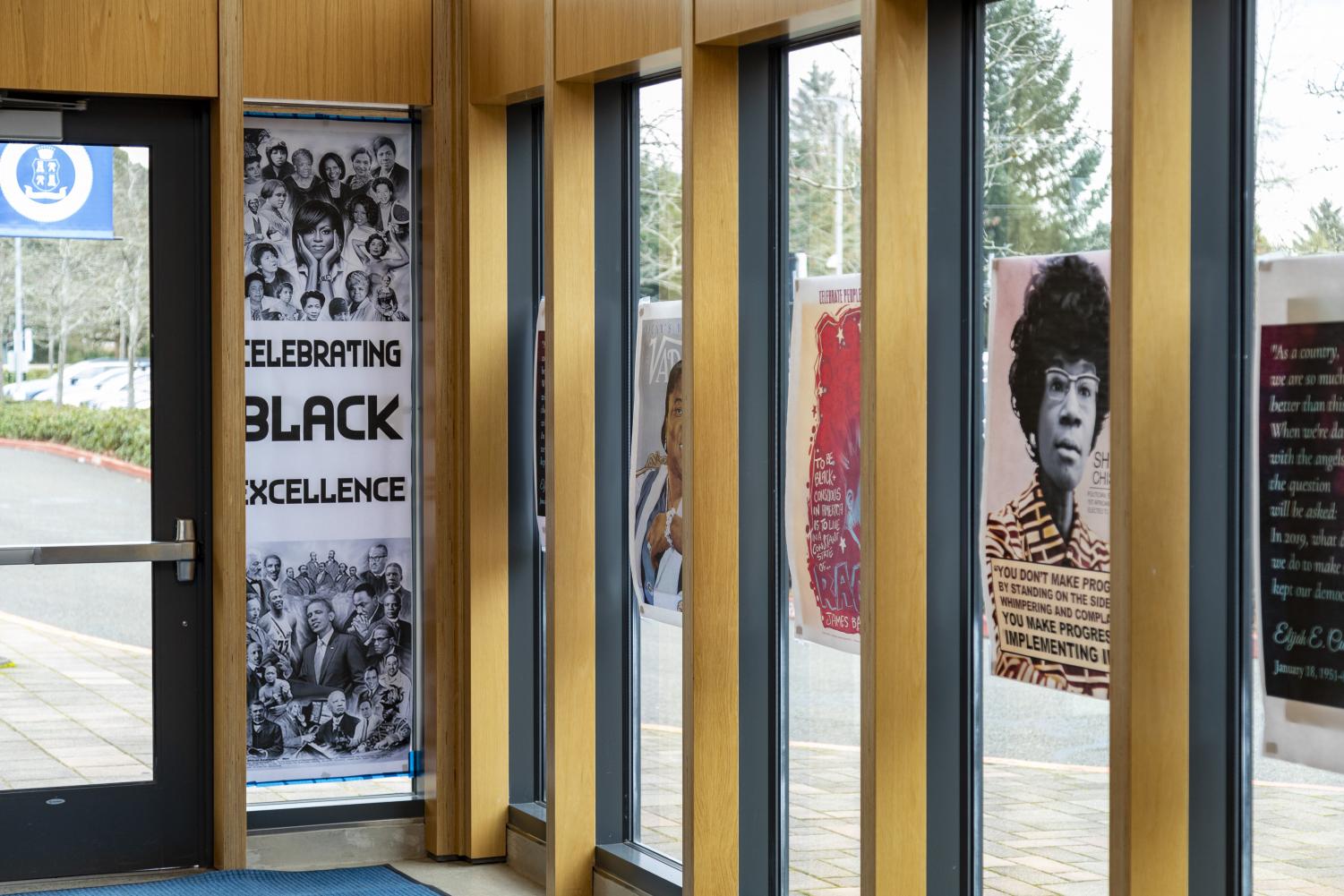 Between Tripp-Folsom and Gach, they agreed that creating the BSU would involve more than just a prayer honoring black history. Tripp-Folsom said that they did not want to just do "the bare minimum" for the club, but rather strengthen diversity in the community. 
"People of color here at La Salle need a space where we can kind of relax and look around, and see ourselves within other people," Gach said. 
To recruit other students, the newly formed Black Student Union advertised their club through events such as the Faith, Service, and Community club fair. 
Now that it's established, the BSU puts together assemblies and finds other ways to remain active in the La Salle community. When deciding what to address in front of the school, the members of the club consider what topics have value to them and what topics the school may need to hear. 
"We have to work on… not only what we're saying, but how we deliver the message," Tripp-Folsom said. In the past, the BSU has discussed the use of racial slurs, as well as how white privilege remains prevalent today. If racist incidents arise within the school or surrounding community, the BSU considers addressing it with the entire school. 
Gach reflected on how portions of the student body were confused by the creation of the BSU and other affinity clubs. She said that some felt as though developing a Black Student Union was unfair to white students. As a result of this, ignorant comments were made. Gach said that the black community was strengthened because of the club nonetheless, and many members realized how similar their individual stories are. 
Despite the challenges faced in the initial creation of the club, Tripp-Folsom said that there has been a shift in the student body when it comes to the discussion of race and equity. A change in the curriculum at La Salle was also noticed by Tripp-Folsom after the work of the BSU.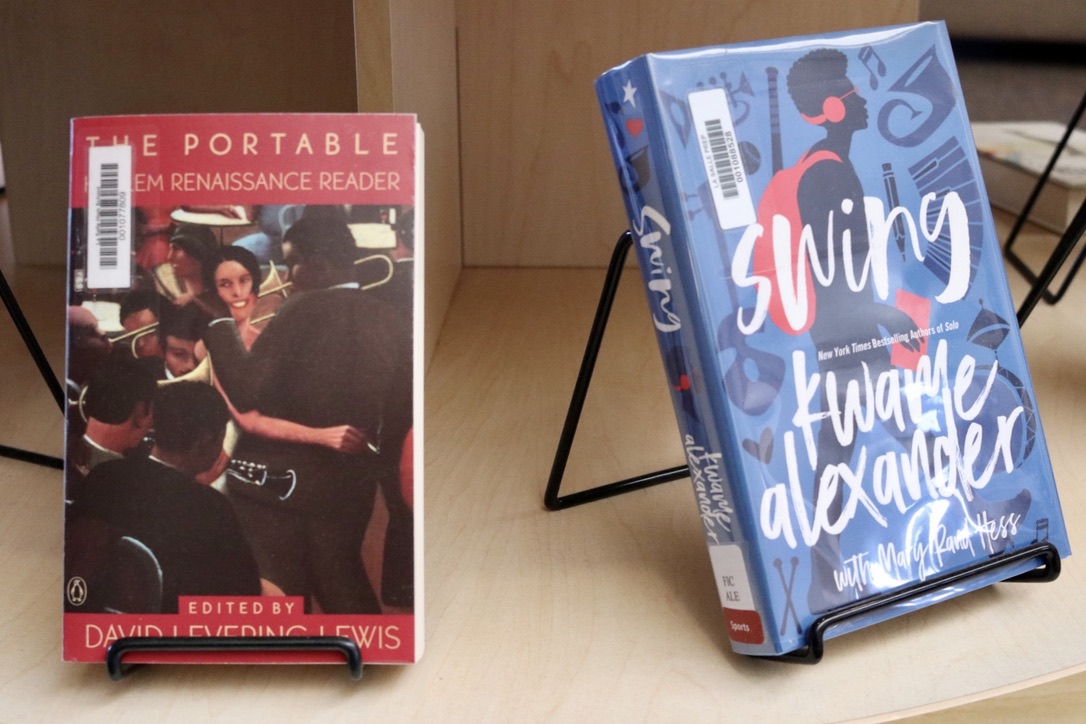 "I feel like people take [the discussions] a bit more seriously now, and I feel like it's a bit more integrated into our curriculum," she said. According to Tripp-Folsom, many of the stories that were incorporated into the classroom were "centered around a white experience," which may be hard to relate to when not all individuals in a room have the same history. 
Some teachers have introduced curriculum this month that is intended to incorporate "the histories, legacies, and works of prominent black artists, writers, and leaders," Mr. Devine said. "I am hoping that our students benefited from these opportunities and learned more about stories and people that haven't traditionally been taught in our school."
Mr. Devine notes that the acknowledgment of black history should not be confined to only Black History Month. "[These stories] need to constantly be at the center of our curriculums and our conversations," he said. 
La Salle also hired Mr. Andrew Yoshihara for diversity, equity, and inclusion support at the beginning of this school year. Tripp-Folsom said that Mr. Yoshihara has helped to relieve some of the students' stress in regards to racist incidents, and Gach feels that he has influenced a lot of change at La Salle.
"Feeling like you have somebody who's advocating for you is really important," Tripp-Folsom said. 
On Feb. 3, La Salle hosted its first ever Unity Day, where different clubs held workshops focused on topics relevant to their club. As a part of this event, both Tripp-Folsom and Gach hosted workshops that students were able to attend. 
Gach hosted a workshop that focused on the difference between cultural appropriation and cultural appreciation. As a part of her presentation, she covered the use of Halloween costumes depicting different cultures, and any negative stereotypes that follow specific cultures. Gach presented her perspective on historical aspects of a culture, such as the history of different black hairstyles.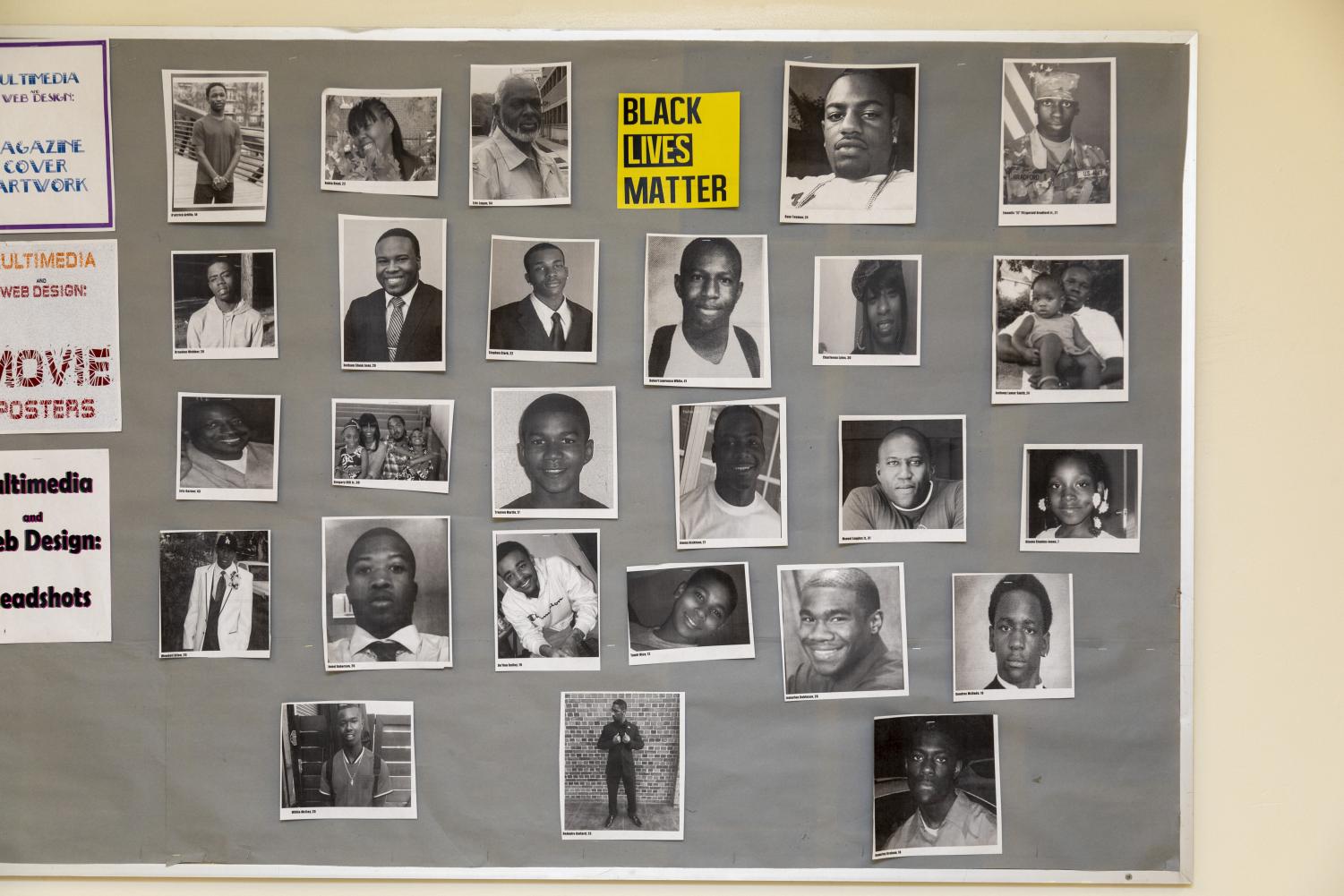 "People should understand the significance behind a certain thing in a culture," Gach said. "I was really proud of my workshop because [there] was a lot of dialogue going on… people were asking questions [and] were engaged in all of these [topics]." 
Separate from Gach's workshop, Tripp-Folsom led a workshop titled "Why Oregon is so White." She had previously participated in a book club with the American Civil Liberties Union, in which she learned about Oregon's history. In her presentation, she explained how Oregon was founded on "exclusionary laws," which contributed to the majority white population. 
Tripp-Folsom intended to give perspective on how to make sense of an environment that cannot necessarily be controlled. "I felt that [my topic] was something that not a lot of people knew about because it's not information that's readily available to a lot of students," she said. 
In addition to the workshops, keynote speaker Shauna Adams spoke to juniors and seniors about racial inequality and the importance of empathy.
Mr. Devine feels that the message addressed to the juniors and seniors as well as the workshops left an impact on students. "Unity Day was a remarkable opportunity to lead a room full of peers in addressing an important school culture issue," he said. "[The workshop leaders] did an amazing job."  
As for the rest of the BSU, the club made plans to celebrate Black History Month throughout the school. 
In the main lobby at the front of the school, photos of BSU members were put on display. The National Art Honors Society and the Black Student Union collaborated with art teacher Ms. Cha Asokan to create portraits of black students at La Salle. 
"I felt that was a really good way to highlight the amazing things that black students at the school are doing, and highlight 'yes, there are a lot of amazing black people in history, but we've also got a lot of really awesome people here as well,'" Tripp-Folsom said. She felt that walking down the halls and seeing the work that she helped to create was a transformative experience.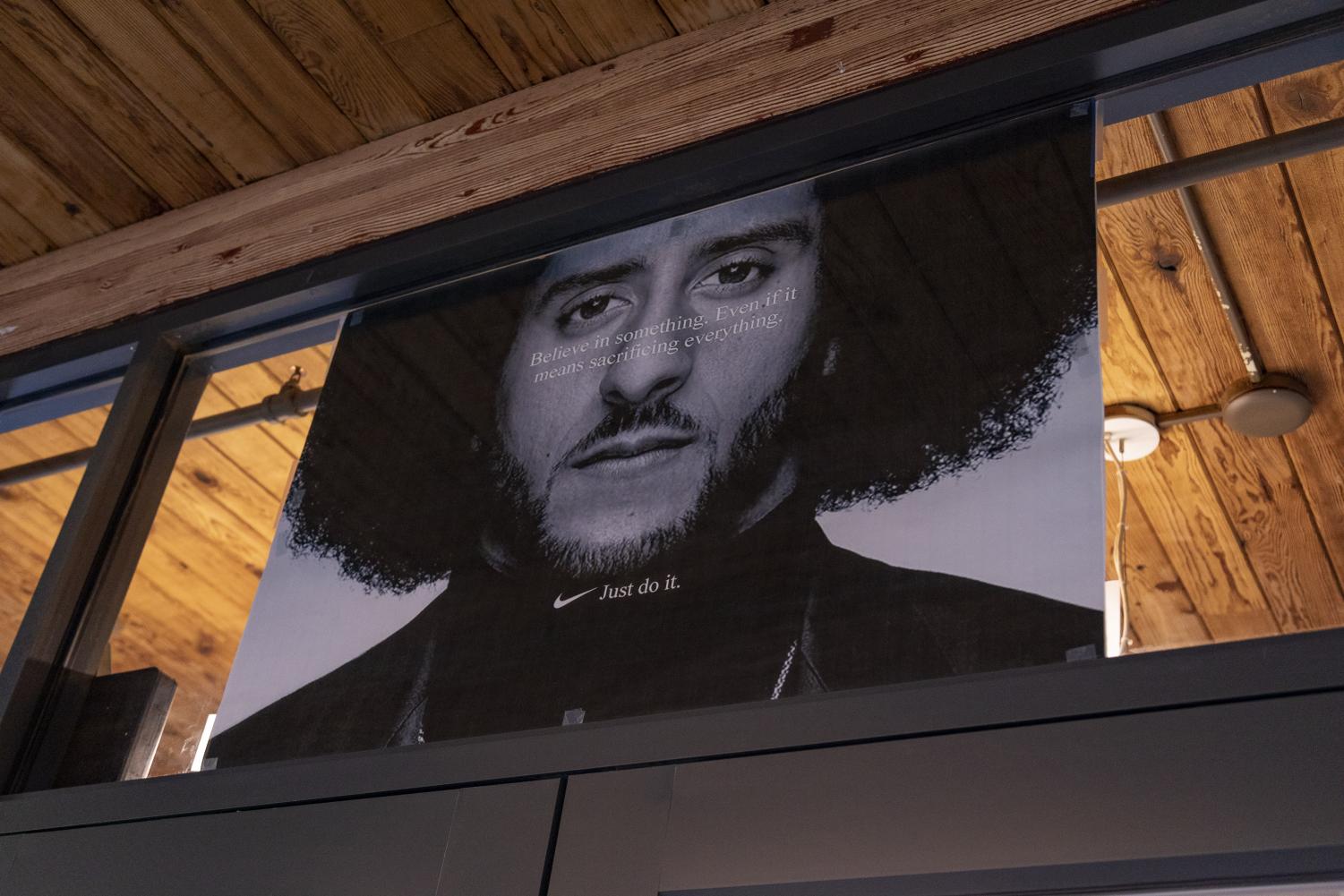 For Gach, the experience was a way to bring the black community together in the midst of a mainly white environment. "It's a really priceless thing to watch," she said. "[To] watch other black people celebrate their excellence and highlight their beauty." 
At the end of February, the Black Student Union planned a theme week. Similar to a spirit week, different daily themes were created. For example, the BSU implemented a day in remembrance of Trayvon Martin and other victims of police brutality, when students were encouraged to wear their hoods up. They also added a more general culture day, in which students were invited to wear something from their own culture. 
"Through Black History Month, we're hoping to teach other cultures to celebrate," Gach said. "Because you're unique, [and] your culture is unique."
The month of February also marks Better Together month at La Salle. The school held assemblies on Fridays to promote fundraising and host competitions between Falcon Formation classes. The overlap between Better Together month and Black History Month made it difficult for the BSU to plan assemblies or other events, which was frustrating for both Tripp-Folsom and Gach. Gach felt as though pieces of Black History Month were overshadowed by Better Together Month. 
Mr. Devine recognizes how members of the BSU felt overshadowed. "In the future," he said, "we need to approach decisions like that with an equitable mindset, and be more thoughtful about how we plan and calendar events that impact our students of color." 
Tripp-Folsom said that for her, Black History Month is a time to highlight the work that black people have done for the country, and recognize the black authors, musicians, and other creators who have contributed to history. "It's really important to acknowledge the actual originators of a lot of the culture of this country," she said. "Black culture is American culture in many ways."
Gach also emphasizes how Black History Month is a time to recognize the contributions of many black individuals, aside from many well-known influencers like Rosa Parks or Dr. Martin Luther King Jr. "We've made so many amazing contributions to society, despite everything that we face," Gach said.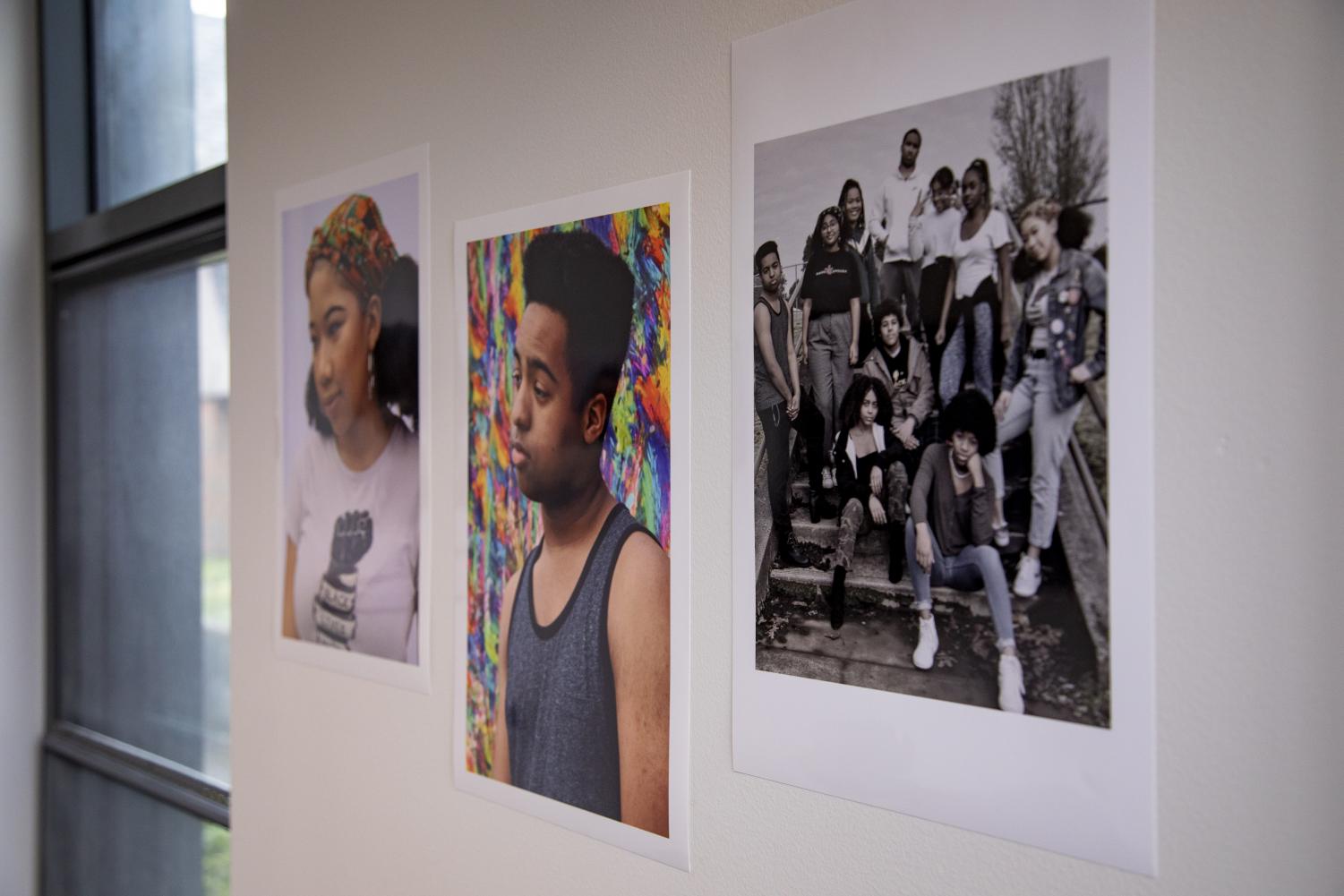 "I think it's an amazing time for even black people today to really highlight the excellence that they have within themselves," she said. "It gives them a platform to be like, 'yeah, it's Black History Month, and I'm celebrating myself.'" 
Tripp-Folsom and Gach are both seniors, so they have been looking for new leaders to take on their roles after they graduate. As the president and vice-president of the club, they are proud of how the BSU has pushed for change within the community. 
Mr. Devine hopes that the school will have a "new generation of BSU leaders" that will continue the work of Tripp-Folsom and Gach. "My hope is that… Mr. Yoshihara and our adult allies [will continue] to create a space of affinity at La Salle… where black students feel empowered, understood, listened to, and supported," he said. 
"I'm proud of the way that our school community is really trying to celebrate diversity and embrace it," Tripp-Folsom said. "I'm proud of the fact that students [in affinity groups] are willing to be the voice of change." 
As Black History Month is coming to a close this week, Gach and Tripp-Folsom are looking forward to growing the Black Student Union and creating more progress at La Salle.
"Our identities are what make us great," Tripp-Folsom said. "[Black culture] is very beautiful and should be highlighted and appreciated."