Stepping Up: Community Needs to Help Fill Gap Created By New SNAP Rules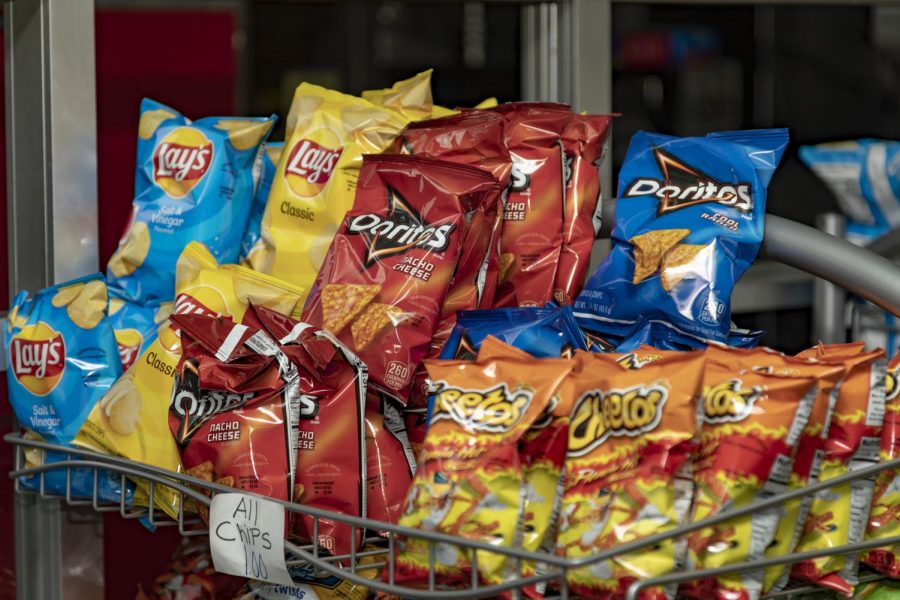 Over the past year, the Trump Administration proposed three rules that would tighten restrictions for those who receive Supplemental Nutrition Assistance Program (SNAP) benefits, and ultimately cut millions from receiving food stamps from the government.
Now, even after accumulating more than 140,000 predominantly negative comments, the first rule of the three has been approved and will be going into effect in April. The two other rules will likely be approved before the next presidential election, and go into effect soon after the first rule.
All of the rules with new regulations around food stamps will have significant repercussions, but one aspect of the second rule, which is still awaiting final approval, will affect students in an especially cruel and unnecessary way. 
This rule is intended to close what the Department of Agriculture calls a "loophole" in the SNAP program, which allows people with incomes up to 200 percent of the poverty level to receive food stamps. The "loophole" also prevents families with more than $2,250 in assets, or $3,500 for households with a disabled adult, from receiving food stamps. 
As a result of the second rule, a family of four with a $50,000 income would no longer be able to receive food stamps.
With the new restrictions of this rule, not only will nearly 3 million people lose access to food stamps but close to one million students will lose automatic eligibility for free and reduced price meals at school.
Because children whose parents receive SNAP benefits automatically qualify for free or reduced price meals, when parents are cut from the program, their children lose their benefits too. Reports from the Urban Institute estimate that 982,000 children will lose their automatic eligibility for free meals as a result of the loss of SNAP in their households. The millions of children who are cut from the program will have to reapply for free and reduced price lunches, and even if they are able to reapply, many of them may not be eligible anymore.
The new SNAP rules are a harsh and unnecessary change to the program that will do more harm than good. The motive of scaling back the food stamp program is to save the Department of Agriculture about $10 billion dollars over 5 years. While this is a significant amount of money, it is only a fraction of the department's $68 billion annual budget, and a small price to pay to save millions of Americans from going hungry. 
At a time when many people are struggling to afford basic needs, withdrawing meals from millions in order to reduce a fraction of the SNAP budget seems like a spiteful punishment for those facing food insecurity.
The proposed rules force families to sacrifice other necessities in order to prioritize food for their children in school. Receiving free meals at school can be a great source of relief to parents who are struggling to juggle costs like housing bills, electricity, and other basic utilities that their children need. When parents are no longer able to receive these benefits they're forced to choose between food for their children and other necessities like clothing and electricity, which is a choice no one should have to make. 
If students choose to go without food during the school day rather than give up other things, there are significant negative effects. School lunch is an essential part of a student's school day, especially for low-income children. School lunches give students the nutrition they need to learn during the school day and are a way for students to maintain their health and well-being. 
Furthermore, research shows that receiving free or reduced-price school lunches reduces food insecurity, obesity rates, and poor health. When students don't have access to school lunches, they don't receive these advantages. 
While students are able to reapply for free or reduced price lunches after losing automatic eligibility, it can be difficult for some parents to know how or when to apply, especially if parents are busy or not familiar with the system. 
According to Diane Pratt-Heavner, a spokeswoman for SNAP, families often don't know they must apply for free and reduced-price lunches, and some don't realize they have to apply annually. Other parents could fall through the cracks because of situations such as working several jobs or if they're immigrants who are afraid to apply for benefits.
Even if parents are able to make it through the application process successfully, their child may not be eligible.
The new federal proposal doesn't just impact students on a national level. One in seven Oregon households are food insecure and around 215,000 households in Oregon rely on SNAP benefits. Additionally, more than 40,000 of these households reside in areas proximate to La Salle, such as North Clackamas, Milwaukie, and Northeast Portland. It's highly likely that some of the households close to us will be severely impacted by the new SNAP rules.
Ultimately, the proposed SNAP rule will be detrimental to a significant number of students across the country and is a rule we should all be aware of. Despite the largely negative feedback the Trump Administration has received on the first SNAP rule, there have been no subsequent accommodations, which means it's up to the community to support these people in need when they lose access to vital resources like free school meals. 
Communities and individuals in school systems, including La Salle, should be prepared to educate students and their families on how they can reapply to the SNAP benefit program if they lose access, and for those students who are no longer eligible even after reapplication, we should have resources that can help them when SNAP is no longer able to.
Fortunately, many of the service programs at La Salle focus on helping those who are food insecure. During a time when so many students risk facing food insecurity, demonstrating one of our school's core values, concern for the poor and social justice, will be more important than ever.
About the Writer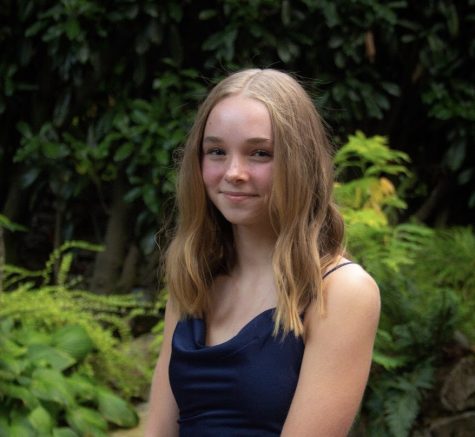 Mary Loeb, Staff Reporter
Mary is a sophomore at La Salle and is part of the volleyball program, the Service Club, and is an Ambassador at La Salle. In her free time, Mary enjoys...