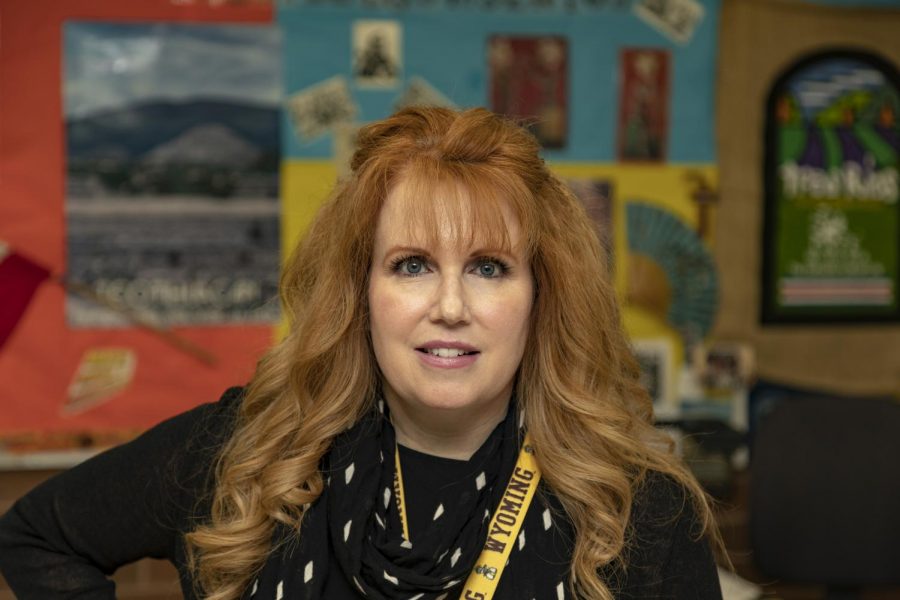 Ms. Kessler
Spanish teacher Ms. Karen Kessler was in high school during the 80s, when trends such as wearing leg-warmers, polos with the collars turned up, and leggings were very popular. 
Madonna even had a huge influence on the way Ms. Kessler styled herself, so she ended up cutting her hair into a short bob with a full set of bangs. "I regret cutting my hair in high school [which] is why I have long hair [now]," she said. 
When Ms. Kessler was in her twenties she dressed professionally, but once she got into her thirties her style switched into "mom mode." She wore clothing that was casual, and a lot of items that could get stains on them without it bothering her. 
"I think my style changed more when I was in my twenties, and thirties, and forties then it did from high school until now," she said.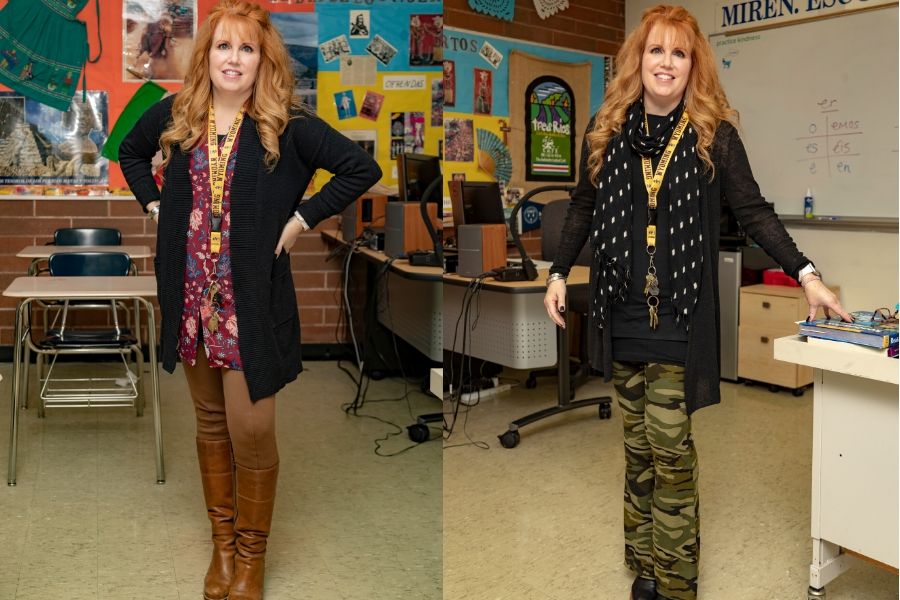 Nowadays, Ms. Kessler dresses for the purpose of being comfortable. "Notice you never see me in skirts [or] dresses at La Salle, in my eleven years, never, because I'm active and need to be mobile around the classroom," she said. "I'm very much an outdoors person. [I] grew up riding motorcycles as a kid… [ and playing] sports, so it's just not my thing [to dress up]."
Ms. Kessler is a consignment shopper, and often finds herself buying clothes off of Poshmark or EBay. She does all her shopping online. "I work too hard for my money to spend it on full price [clothing]," she said. "I don't ever got to Nordstrom or [Nordstrom] Rack because it's a lot of money." 
One of Ms. Kessler's favorite things to wear are hats, and she often wears them on the weekends when she isn't teaching. "If I could wear hats, every day, to school, I'd be so happy," she said. 
Also, she has been obsessed with Sorel boots for the last three years, because they are comfortable and she can get them for an economical price, thanks to her aunt, who has a pass for 60% off. 
Ms. Kessler doesn't usually wear a lot of color. Instead she wears shades of black and gray; however, she tries to incorporate little pops of color.