Ms. Cha
Growing up in New York taught art teacher Ms. Cha Asokan the importance of dressing comfortably. She said she used to, and still does, dress for the purpose of "function over fashion."
"[One time] I had my socks pulled up, and some sweatpants on, and a shirt that was completely ridiculous," Ms. Cha said. 
When Ms. Cha was about 13 or 14, her younger sister told her she dressed the same as an 80 year old man because she wore a lot of plaid, baggy pants with tank tops, and had very short hair, but she said her style hasn't changed much since then. 
Usually, Ms. Cha tries to wear anything that's clean. She said that having two kids and being an art teacher makes for laundry everywhere. When her collection of soft baggy pants are clean, she likes to wear those because they feel like pajamas.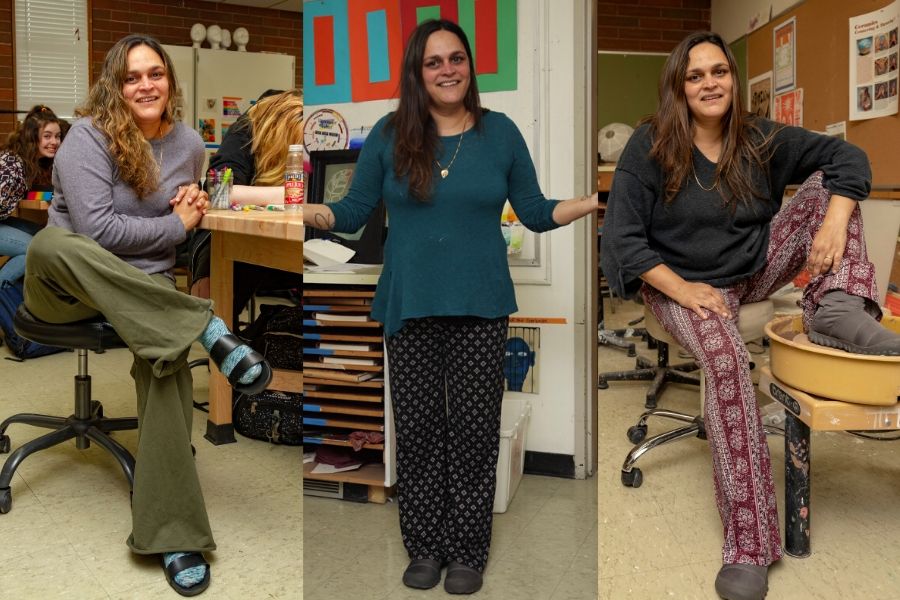 "I don't think about what I'm wearing at all on the weekends, and I think about what I'm wearing about 8% on the days that I have to teach," Ms. Cha said. 
Ms. Cha likes to shop at Nordstrom Rack because of their good deals, and she likes to wear scarves, or anything in the shade of black. 
Her sisters, music, and especially her mom significantly influence her style. "[My mom] loved clothes and jewelry, and she had a big closet," she said. "She wouldn't throw much away."
While living in Portland, Ms. Cha has noticed that a lot of people wear hoodies. "I like them quite a bit, but that's not a trend," she said. "I think people just dress how they want to dress [and] everyone should be able to do that."
We'd love to hear your thoughts! Let us know what you think about this story by submitting a comment below. We welcome respectful comments that engage in conversations.
Comments are moderated, and won't appear until they are approved. An email address is required, but won't be publicly displayed. The Falconer's complete comment policy can be viewed on our
policies page
.