Athlete of the Week: Liam Crowley
"I think the hardest sport to play is basketball," Crowley said. "It's not too hard to be decent, but to be good it takes a lot of talent, commitment, and dedication. It is also very physically demanding and you have to have very good endurance."
Despite this, basketball remains Crowley's favorite sport. Before attending La Salle, he played on a club team, and his father coached him throughout grade school. His five older sisters have also all played basketball at some point in their lives.
"My dad really keeps me going to play basketball, and stay committed when it gets hard. Because he has done so much for me… I know how much he loves watching me play," Crowley said. His father is an anesthesiologist, which is part of the reason why Crowley is looking into Washington State University and Oregon State University to attend medical school.
Along with his father's encouragement, Crowley also loves the atmosphere his basketball team has, especially since he's been able to make so many friends.
"[Sports] affect my social life greatly because if it weren't for sports I would not be friends with a lot of the people that I am today," Crowley said. Even though he doesn't have a lot of classes with his teammates, he values the friendships made within the team.
"Playing sports with them helps build a better bond, and then you build good team chemistry, and your team is even better just because of how good of friends you are," Crowley said. "It's a friendship you can't build during school — you connect differently with those people."
Surprisingly, Crowley has time for more than sports outside of school. He also has a job at Clarke's, a general store and eatery located in Beavercreek. "I like working at Clarke's because it teaches me really good life lessons and [it's] going to better prepare me for the future," he said.
Since Crowley manages a challenging schedule, he rarely gets a break. However, any free time he does have is spent snowboarding with his friends and family at Mt. Hood Meadows.
"I don't think that any sport I play would be considered easiest," Crowley said. They are all challenging in their own way."
About the Writer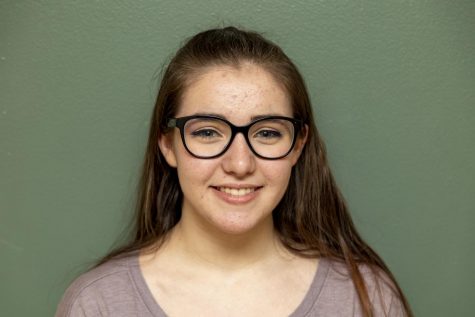 Brooklyn Chillemi, Assistant Editor
Brooklyn is a sophomore at La Salle. In her free time, she loves to bake - especially for her friends in the theater and choir programs at La Salle. She...