Athlete of the Week: Eliza Buerk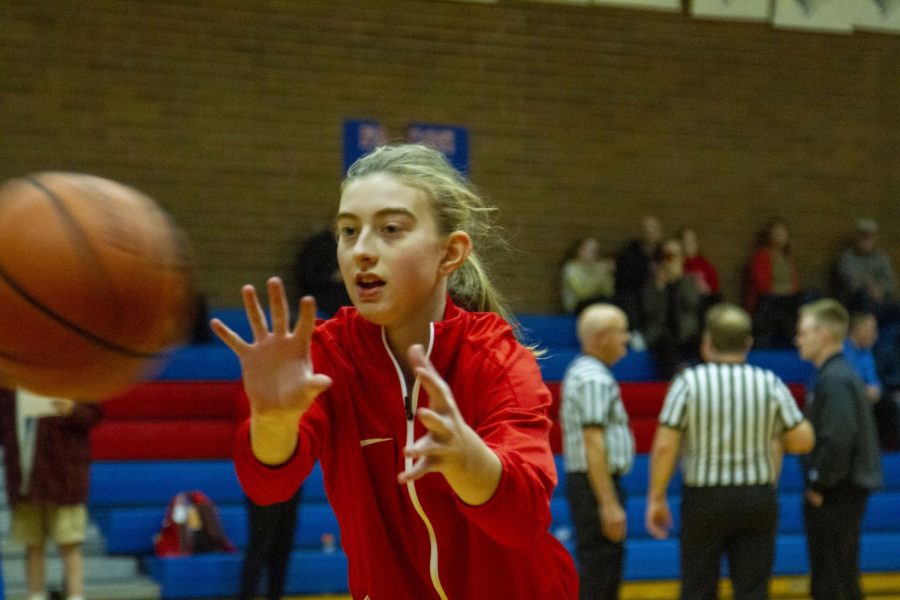 Varsity basketball player Eliza Buerk is one of only four freshmen on the girls varsity basketball squad. However, with the talent, hard work, and height she possesses, it comes as no surprise.
Both Buerk's older siblings and Buerk's parents are veteran basketball players. Buerk's dad pursued his basketball career at Brown University, making it safe to say that being a basketball player runs in her blood.
Her dad is her biggest inspiration because "he always just helps me through whatever situation I might get stuck in," she said. "He always knows how to handle it but… he's taught me how to be very independent." 
Buerk has been playing basketball as long as she can remember. In the fifth grade, she started playing for the club team that she is currently playing for, Northwest Stars.
Not only does Buerk dominate on the court, but also the soccer field and track. She plays on the JV soccer team and plans on running the 400, 800, 1500, and 3000 meter races during the track season. In the past, she's participated in all of the jumping and throwing events except for long jump, so she plans to compete in those events as well. While Buerk plays many sports, basketball remains her favorite.
One of the main reasons Buerk said she enjoys basketball is because she can see all of her growth on the court. She has noticed that "if you're getting better as an individual, you're also going to make your team better."
Buerk's favorite part of practice with La Salle's team is scrimmaging. She said that this is because she gets to scrimmage the starters, everyone pushes themselves, and the team holds each other accountable all while having fun.
Buerk enjoys playing with her club team more because they have lots of travel tournaments together and are able to spend lots of time getting to know each other, more so than high school.
Besides Buerk's athletic endeavors, she also enjoys her classes at school. Her favorite class here at La Salle is Intro to Design and Thinking because she is able to express herself and be creative. Her advice for other students who are balancing school work and athletics is to "be sure and get your homework done as soon as you can."
In the small amount of free time that Buerk has, she enjoys watching Netflix, listening to music, and playing with her dog. She said that her favorite show on Netflix is Victorious.
Even though Buerk is only a freshman, she has hopes of playing division one basketball at her dream college, the University of Oregon.
Buerk said her goal for basketball this year is to "develop as a player and hopefully help [her team] out with another state championship."
About the Writer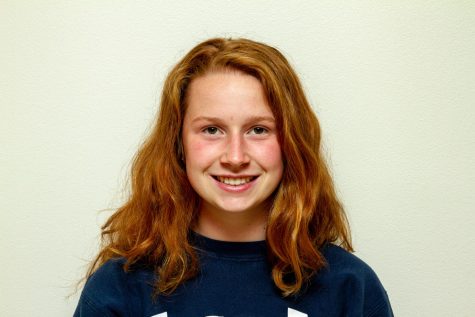 Brennan Kelly, Staff Reporter
Brennan is a sophomore at La Salle. She is on the JV soccer team. Outside of school she likes spending time with friends, shopping, and traveling.