The Coffee Shop Showdown: Which is the Best?
Starbucks vs. Dutch Bros vs. Black Rock
Cups from coffee shops such as Starbucks, Dutch Bros, and Black Rock are the ones most commonly spotted in the hands of La Salle students as they walk through the halls and sit in classrooms.
La Salle students don't have to travel far from school to get ahold of their favorite drinks because all three coffee shops have locations on 82nd Ave.,which makes them easily accessible.
But you may wonder, what is the best coffee shop?
A favorite at La Salle and mine as well, is Dutch Bros. Dutch Bros has limitless options of drinks to satisfy your appetite. "I like how many options there are and I always like whatever I get," Ella Wedin said.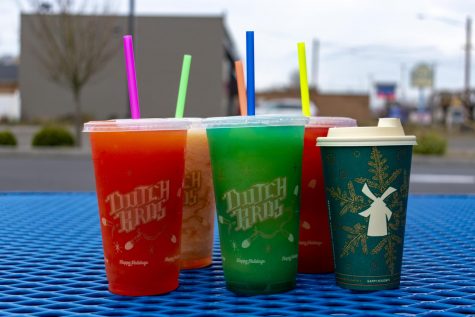 Any drink, hot or cold, iced or blended, is available at Dutch Bros. I notice myself pulling up to the window of this coffee shop the most because they always have seasonal drinks to go with each and every season of the year.
Like me, senior Alexis Kemp's favorite is Dutch Bros. "I definitely go to Dutch Bros the most," Kemp said. "I really like the Rebels, and when it's hot out, I like to get their lemonades as well."
Dutch Bros is admired by many students because the customer can choose their own flavors and create their own drinks, which allows for a lot of freedom. It's relieving to be able to have the choice to create a drink that appeals to each customer rather than picking from a long, busy menu.

Loading ...
At most Dutch Bros locations they have a walk-in window, which is beneficial for many customers to be able to stop by and grab their favorite drink.
My favorite drink from Dutch Bros is a Raspberry Peach Rebel. I get it throughout the whole year because it has a taste that entices me to buy it all the time.
Starbucks is another popular option because of the variety of drinks, breakfast foods, and snacks on-the-go that it offers. In particular, they are known for having an appealing selection of sandwiches and pastries.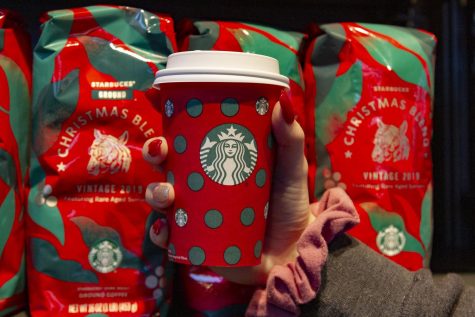 Sophomore Simon Abraha likes the array of choices Starbucks has to offer.
"I like Frappuccinos and Starbucks has a lot of options when it comes to that drink," Abraha said. "My favorite drink is a Caramel Frappuccino with extra whipped cream."
No matter the season, Starbucks always has enjoyable drinks. Whether it's a peppermint hot chocolate or strawberry refresher there are so many different options to try.
Although Starbucks is popular, they get busy frequently. It's not a place to go to when in a rush.
Black Rock is another trendy spot in the area. It contains a lot of different drinks to fit your cravings. Although Black Rock doesn't have food, they sell hot and iced coffees, Fuels, and offer other unique drinks.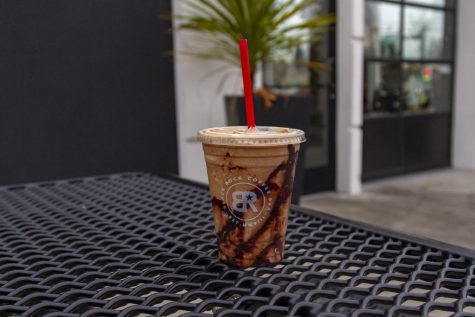 Sophomore Soleia Flores likes the strawberry lemonade. Flores said, "It's never too sweet."
There are so many different flavors to choose from, no matter the type of drink.
All places have become so popular because they all offer more options than just your generic cup of coffee.
Although any of these choices are acceptable for any true coffee drinker, my favorite, Dutch Bros, is a consistent fan favorite that won't let you down.