Student of the Week: Elliot Hansen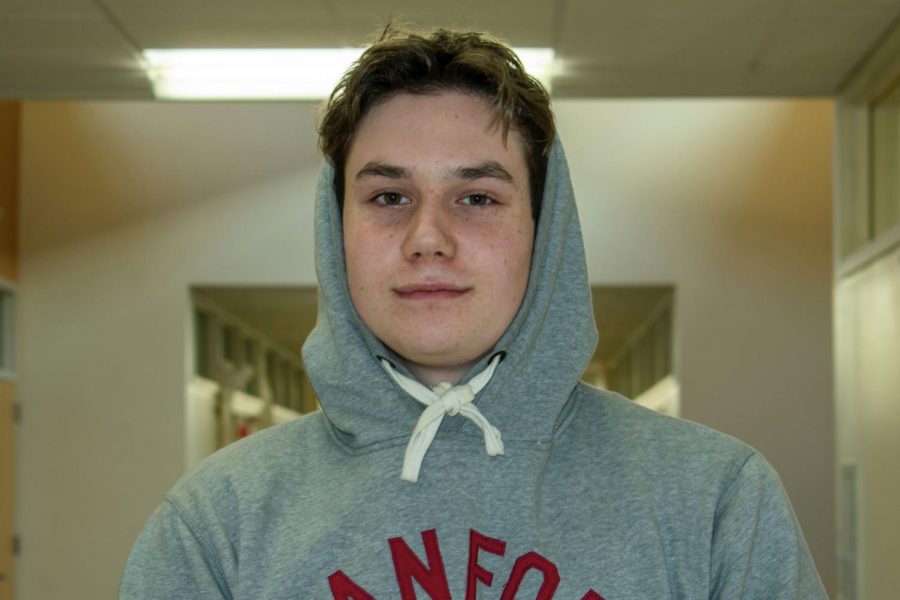 Junior Elliot Hansen enjoys the challenges of the courses he takes, while also participating in club and school swim teams.
Hansen is taking three AP classes and one honors class: AP Calculus AB, AP English III, AP US History, and Honors Chemistry. 
He said that his favorite class is definitely Calculus. "I really enjoy classes that are really difficult, but if you work hard at it you can understand," he said. "That feeling of understanding is really rewarding."
A day in Hansen's life consists of getting up, going to school, heading to swim practice, then going home and sleeping. Since he is a USA club swimmer with an hour and a half commute to practice each day, swim usually takes up all his time after school, leaving him without time in the evenings to complete his schoolwork. He wakes up each morning around 4 a.m. to do his homework.
"After practice I'm pretty gassed usually," he said. "If I stay up late [doing homework], I usually don't get nearly as much done as I would if I got up early."
Hansen advises other students to stay well rested when balancing schoolwork and extracurriculars. "[This] may sound academically wrong, but sometimes it's okay to sacrifice an assignment to get an extra hour [or] hour and a half of sleep if you really need it," he said. "It's a lot more important going through the week, especially if it's a Monday. Teachers will understand more often than you think."
Hansen often feels stressed with his sleep schedule, but looks to his friends, teachers, and swimming to help him through it. Even with his stress and advanced class schedule, he feels that junior year is easier than his sophomore year. 
"[There] was far bigger of a leap, workload-wise, between freshman and sophomore year than [there was between] sophomore and junior year, so it's really kind of a minor adjustment for me," he said. 
Hansen enjoys the social aspect of La Salle. Many of his friends are ones he has known since kindergarten and junior high, and he has made many new friends as well. 
When Hansen was younger he wanted to become a teacher, so teachers who have years of experience really inspire him. "Older teachers — like Mr. Swanson, who has been teaching for so long, and continues to be a happy [and] good person [and] teaches really well — really inspire me to keep persevering and going at it," he said.  
Recently, Hansen has been working on studying for the SAT. "I have college board books, so I have been taking practice [tests]," he said. Most of his practice tests have been math based, "because generally I have done better in English than math."
A hidden talent Hansen has revealed is that he can hyperextend his elbows. He can also do a somersault while doing a dead float in the water, which no one else on either of his swim teams can do. 
Next year, Hansen is debating between taking Multivariable Calculus or Linear Algebra, but he is most excited for doubling up on AP science classes, because he has always enjoyed science. He is looking forward to learning about it more in depth. 
Hansen is eager about going to college in the future. "I want to go into some form of scientific engineering because I have always been good at math, but I really truly love science," he said. "I'm looking at chemical engineering, engineering, biochemical engineering, and maybe electrical engineering."
Some advice Hansen has to other students is not to stress too much about your classes. "High school is really important for getting into colleges," he said. "But you can go a lot of places without a college education."
About the Writer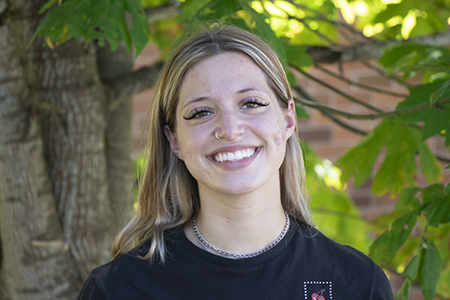 Maya Smith, Editor
Maya is a senior at La Salle. She is on the varsity tennis team. Outside of school, she loves listening to music, hanging out with friends and family,...